Made in Italy
By Farren Timoteo
Directed by Daryl Cloran
Presented in partnership with Theatre Calgary
October 17 – November 11, 2023
CANADIAN PLAY
Martha Cohen Theatre
A Lively One-Person Performance
Every meal tells a story, and this one is about family. In this tour-de-force solo show, Francesco, a young Italian immigrant and his father, Salvatore, recall their experiences in 1970s Jasper, Alberta. A semi-autobiographical tale, Made in Italy is a comedic chronicle of the generational differences in an immigrant family. Holding dear the traditions of Italy, Salvatore hopes to pass them on to his son, while Francesco finds new role models in Italian cultural icons Rocky Balboa and John Travolta!
Presented in partnership with Theatre Calgary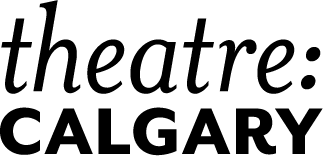 ---
After choosing your preferred date and hitting a 'Select Seats' button, you will be redirected to Theatre Calgary's ticket purchase page.
If you have any questions, please contact Theatre Calgary's Audience Services team at 403-294-7447.
Please note: Friday and Saturday Evening performances of Made in Italy start at 8:00PM.
---
Subscribe to a 2-Play Subscription and get some great subscriber benefits! (Includes The Black Bonspiel of Wullie MacCrimmon and The Birds and the Bees)