Support ATP
DONATE  |  VOLUNTEER  |  CORPORATE SPONSORSHIP & PHILANTHROPY  |  RAFFLE  |  SPECIAL EVENTS
---
Why Donate?
Theatre is a mirror to our lives. Theatre is where we poke fun at ourselves and laugh at our shortcomings; it is where we marvel at the human spirit and start to see things from different perspectives. It is where we forget where we are for a couple of hours and get transported into stories that touch us, move us or simply delight us.
At ATP our work is about telling stories that break down the barriers of time, backgrounds and opinions, and help us make sense of what it means to be alive right now. The stories are sometimes funny, sometimes sad; sometimes both – but all these plays are about us; about our greater community.
They help us make sense of what it means to be alive right now. These stories help us find some peace and beauty amongst the noise and confusion. Hopefully they'll help us find ourselves and each other.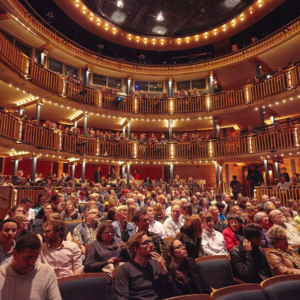 Who Donates to the Arts?
You do!
Because of you, ATP has been at the forefront of engaging, relevant, critically acclaimed theatre for over 4 decades. We have been able to produce such powerful work as Playing With Fire; The Theo Fleury Story, Legend Has It, The Syringa Tree, The Penelopiad, and Butcher.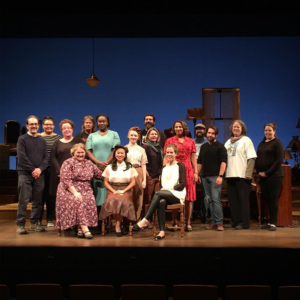 Why is your donation so important?
Without government and corporate sponsors and YOU, the cost of a theatre ticket would triple, thus limiting access to many whose lives are positively affected by what they see at ATP.
There are so many great causes out there. Choosing to support ATP allows you to see your impact on stage.
Join us at the theatre, and see your donation in action!

Where does your donation go?
$50 – a prop
$100 – a costume
$500 – a set piece
$1000 – supports an actor for a week
$2500 – a week of rehearsal
$5000 – one week workshop for a new play
$200,000 – a full production on our stage


| | | |
| --- | --- | --- |
| Kerem Çetinel's set design for Fortune Falls | Cast of Fortune Falls on the set under construction in our scene shop | Jenifer Darbellay's Costume Designs for Slipper: A Distinctly Calgarian Cinderella Story |
Your gift can also make a huge impact on the programs that support the artistic vision of ATP:
The Exchange
Enbridge New Canadian Plays
Youth Engagement


| | |
| --- | --- |
| The Exchange – Post Show Talk Back for Cockroach | Youth Engagement Event – With the Cast of the Circle |