2019/2020 Student Matinees
Bookings for the 2019/20 season are now available!
ATP Student Matinees bring the excitement of live theatre to students from across Calgary. Bringing live theatre professionals and youth together, ATP strives to assist teachers in integrating the arts into their curriculum. ATP brings contemporary, relevant plays to life on the Martha Cohen Theatre stage and is proud to offer schools the opportunity to see our productions through our Student Matinee program.
Audience Advice: Our audience advice is a grade recommendation. We base our student matinee recommendations on what we deem appropriate for a Kindergarten through Grade 12 students. Content concerns are always subjective, so if you or your students have content sensitivities, please inform us at the time of booking and we will be happy to provide you with more information (amount of information we are able to provide is subject to availability when the matinee is a touring presentation or brand new work).
Booking:  To book a student matinee please submit your completed booking request form to Talore Peterson, Artistic Associate Youth Engagement at tpeterson@ATPlive.com.
Please note that the booking request form does not confirm your booking. Please refrain from booking buses or sending payment until your booking has been confirmed.
---
2019-2020 Student Matinee Series: 
---
The Lion, The Witch and The Wardrobe
STORY BY C.S. LEWIS, ADAPTED BY JOSEPH ROBINETTE
Grade Recommendation: K+
Nov 26, 27, 28, Dec 3, 4, 5, 10(Relaxed performance), 11, 12, 17, 18, & 19, 2019 | 11:30 AM
Please note that all performances for The Lion, The Witch and The Wardrobe are currently SOLD OUT. If you would like to be added to the waiting list please complete the booking request form linked above, or email tpeterson@atplive.com with your school name, and how many tickets you would desire.
Tickets $21
The thrilling, well-known tale takes four children from a dusty English mansion to a mythical, far-away world gripped in an epic battle between the forces of good and evil. Helped along by the fawn, Mr. Tumnus, the friendly Beaver family and a forest of talking animals, Peter, Susan, Edmund and Lucy take centre stage in the struggle to free Narnia from the forces of the White Witch as they await the triumphant return of Aslan the Lion.
The magical, wintery landscape of Narnia will be brought to life onstage in the Martha Cohen Theatre through the use of extraordinary scenic elements, costumes and puppetry, as the characters learn profound lessons of courage, loyalty and wisdom. Ceaselessly inventive and joyously imaginative" (National Post), The Lion, the Witch and the Wardrobe is sure to be an exciting and deeply heartwarming theatrical experience for children and adults alike. 
Running Time: 2 hour and 10 minutes (Includes a 15-minute intermission), plus a 15 min post show discussion.
Bus Pickup: 2:00PM
Educator Resources
Relaxed Performance Dec 10, 11:30AM
A relaxed performance is designed to welcome audience members who would benefit from a more relaxed environment in which to enjoy the show. It is developed to address the needs of guests with sensory concerns, autism spectrum disorders, learning disorders, dementia, parents with small children, or anyone for whom the regular theatre experience can be challenging. This show is open to everyone.
Click here for: The Lion the Witch and The Wardrobe Production Guide
---
---

Old Stock: A Refugee Love Story
CREATED BY HANNAH MOSCOVITCH, BEN CAPLAN AND CHRISTIAN BARRY
Grade Recommendation: 8+
FEBRUARY 12, 2020 | 11:30 AM
Tickets $21
Humourously dark story-theatre with a high-energy concert, Old Stock debuted in Halifax and has become an international sensation, also enjoying a wildly popular seven-week run Off-Broadway. The play tells the true story of Hannah Moscovitch's great-grandparents, who landed on Pier 2 as Jewish Romanian immigrants to start a new life. Dark and hilarious, Old Stock is a genre-bending folk tale, woven together in a concert of brash, rollicking, joyful Klezmer Folk music.
"A thing of raw and unmissable beauty" (Herald Scotland), this Klezmer-folk music-theatre hybrid stars musical sensation Ben Caplan.          
Running Time: Approximately 90 minutes, plus a 15 min post show discussion.
Bus Pickup: 1:15PM
Advisory: Mature subject matter, sexuality and language. For a details about the content please contact Talore Peterson, Artistic Associate Youth Engagement at 403-294-7475 ext. 1098 or tpeterson@atplive.com.
Educator Resources:
Click here for: Old Stock Educator Resources
Listen to the Old Stock Album on SPOTIFY!
---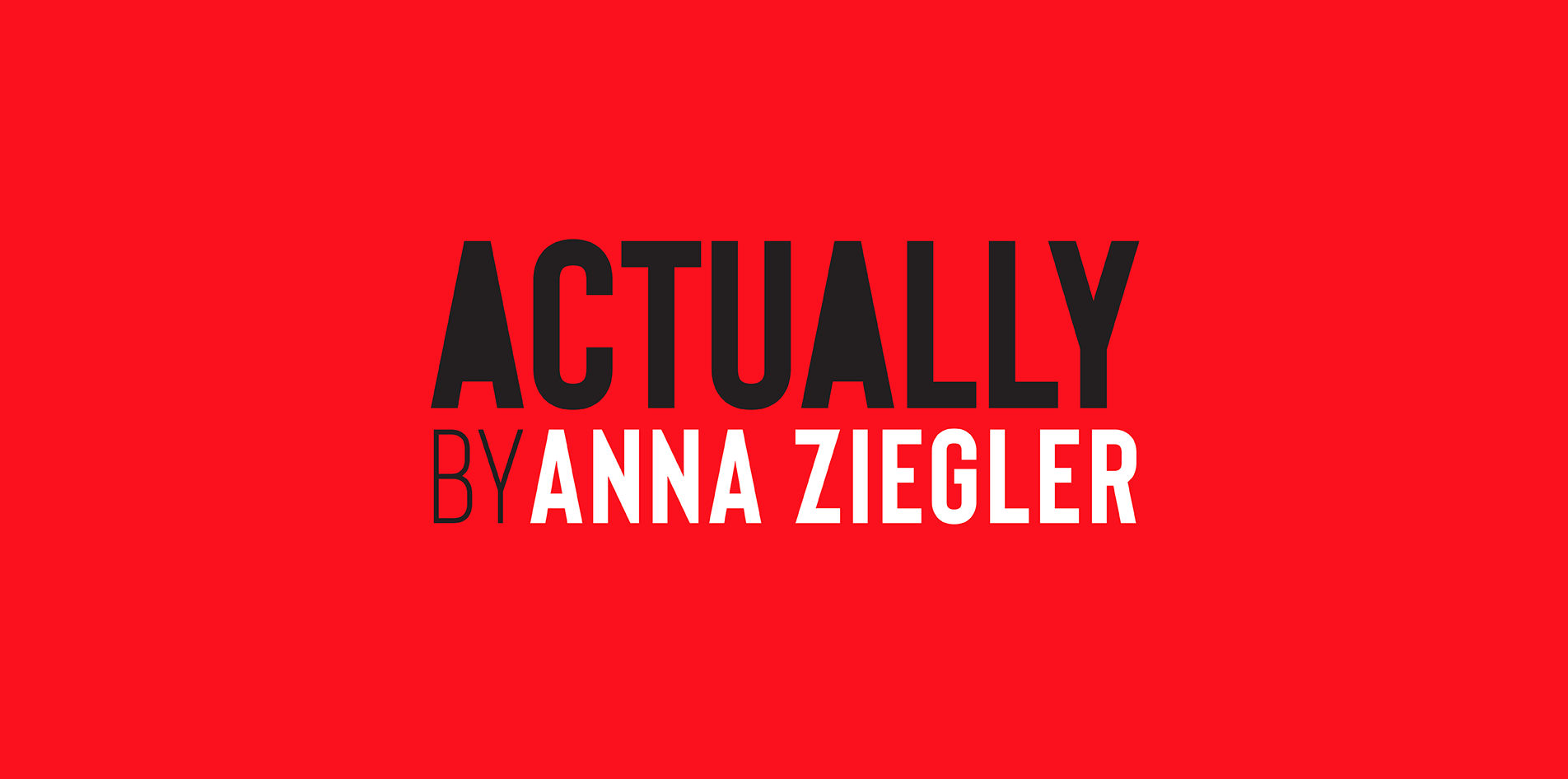 ACTUALLY
BY ANNA ZIEGLER
Grade Recommendation: 10+
March 5, 2020 | 11:30 AM
Tickets $18
The winner of the Ovation Award in Los Angeles for best new play, Actually takes place on the contemporary campus of Princeton University, and tells the story of two very different Freshmen. Amber comes from a well to do Jewish family. Tom is a young African American man raised in poverty, the first in his family to attend university. The two meet one night at a frat party, hit it off, share some laughs and a few too many drinks. Precisely what happens next is the devastating, complex question at the heart of this riveting new drama. Tom and Amber both plead their case in a direct address to the audience, each defending their own very different versions of events.
Fearlessly examining the issue of consent head-on, Actually tackles the politics of race, gender and privilege on a contemporary university campus.
Running Time: 90 minutes, plus a 20 min post show discussion.
Bus Pickup: 1:20PM
Advisory: Discussion of sexual assault. Mature subject matter, sexuality and language. For further details about the content please contact Talore Peterson, Artistic Associate Youth Engagement at 403-294-7475 ext. 1098 or tpeterson@atplive.com.
Educator Resources:
Pre and Post show classroom workbooks will be provided in advance of the performance.
Student Matinees will be followed by a post show conversation facilitated by CASA(Calgary Communities Against Sexual Abuse)
In Classroom Workshops are available upon request. Please contact Talore Peterson tpeterson@atplive.com to request a workshop.
---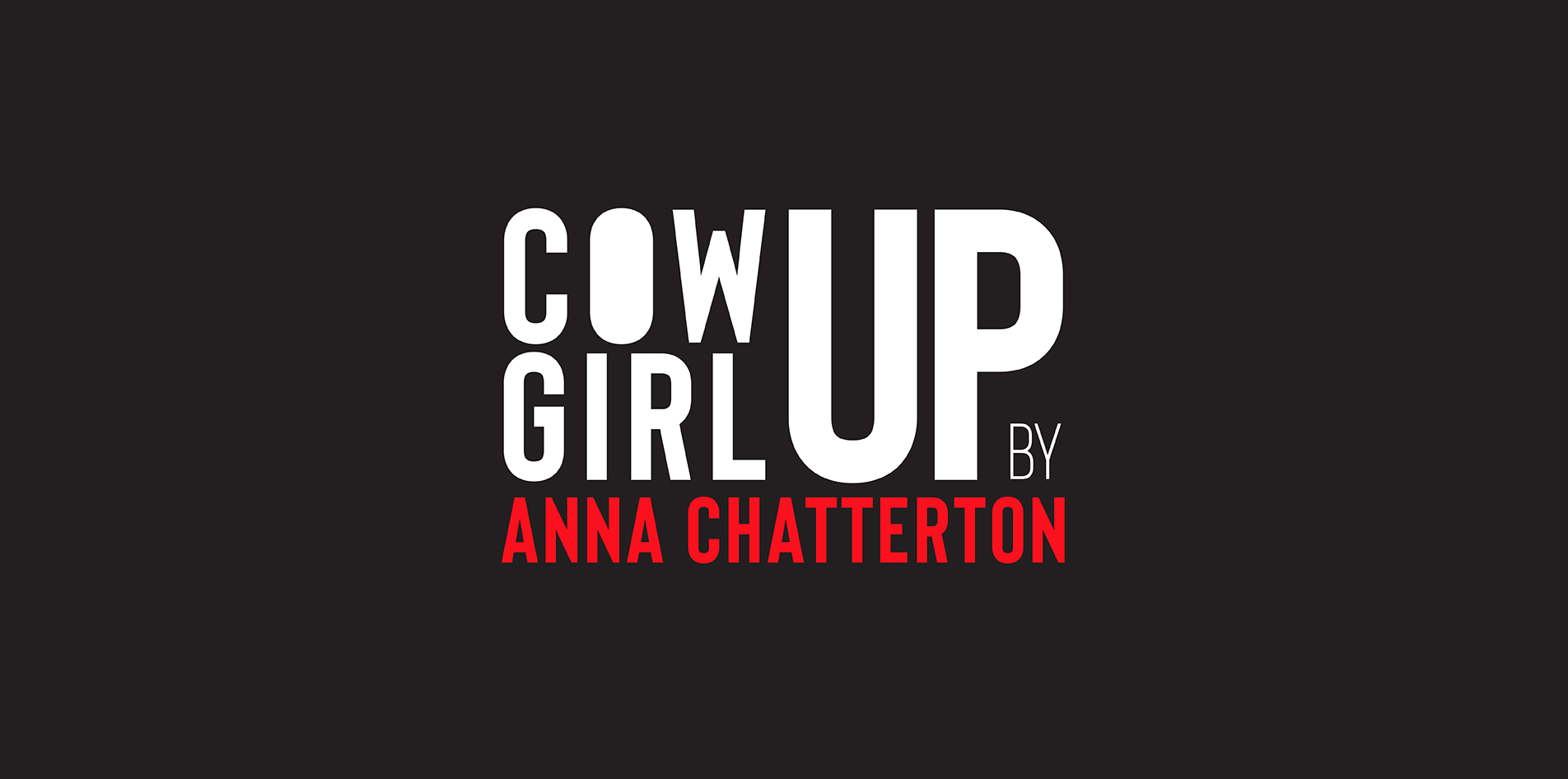 Cowgirl Up
BY ANNA CHATTERTON
Grade Recommendation: 7+
APRIL 23 & 30, 2020 | 11:30 AM
Tickets $18
Cowgirl Up is a magical, thought-provoking, irreverent new work that takes on rodeo culture from a whole new perspective. Joyce, Effie and BB are cowgirl goddesses on Mount Olympus who lament what they see down on earth.  It's a cowboy's world and the arrogant steer-ropers have stolen the spotlight for long enough. The goddesses decide to use their considerable supernatural powers to give rise to a Cowgirl Revolution. Their newest protégé: Cassidy Clark, a talented, charismatic barrel racer from Okotoks, Alberta. Atop her trusty mare, Starbright, the play follows Cassidy's swift rise to the top of the circuit. An underdog story of ambition, Cassidy wrestles with her new-found fame, and just how far she will push herself and Starbright in pursuit of their dream. The excitement of barrel racing is brought to life in this innovative new Canadian Play which is a love letter to Calgary and rodeo culture.
Anna Chatterton's Cowgirl Up is a magical, thought-provoking, irreverent new work that takes on rodeo culture from a whole new perspective, examining the unique challenges faced by women.
Running Time: Approximately 90 minutes (no intermission), plus a 15 min post show discussion.
Bus Pickup: 1:15PM
---
MATINEE DETAILS
Location
All shows are performed in the Martha Cohen Theatre in Arts Commons located in Downtown Calgary(215 8 Ave SE).
Buses
You can arrive at the theatre as early as 10:30AM on the morning of your performance. You will have access to space in our lobby to have lunch before the show begins. We recommend you plan to arrive at 11:00AM at the latest to allow for ample time to get your students seated.
Bus pick up will vary per performance. Please review the recommended bus pickup times above.
Start Time
All shows start at 11:30AM. Our lobby doors open at 10:30AM for your class to arrive early and eat your lunch.
Seating
There are no physical tickets for a student matinee. Your seating assignments will be given to you when you arrive for the performance.
---
ENHANCE YOUR EXPERIENCE AT THE THEATRE
Educator Resources
The resources are created to help introduce your students to the play through details about the production, and discussion topics. Links for resources for each show will be added as they become available.
Post Show Chats
Immediately following the performance, join the artists onstage for an in-depth conversation about the play. Post-show chats are offered after student matinee performances as an opportunity for your students to ask their questions, share their comments, and start the dialogue we hope will continue in your classroom. We make every effort to have a post-show chat after each matinee as long as the run time of the show allows for it.
Free Student Programs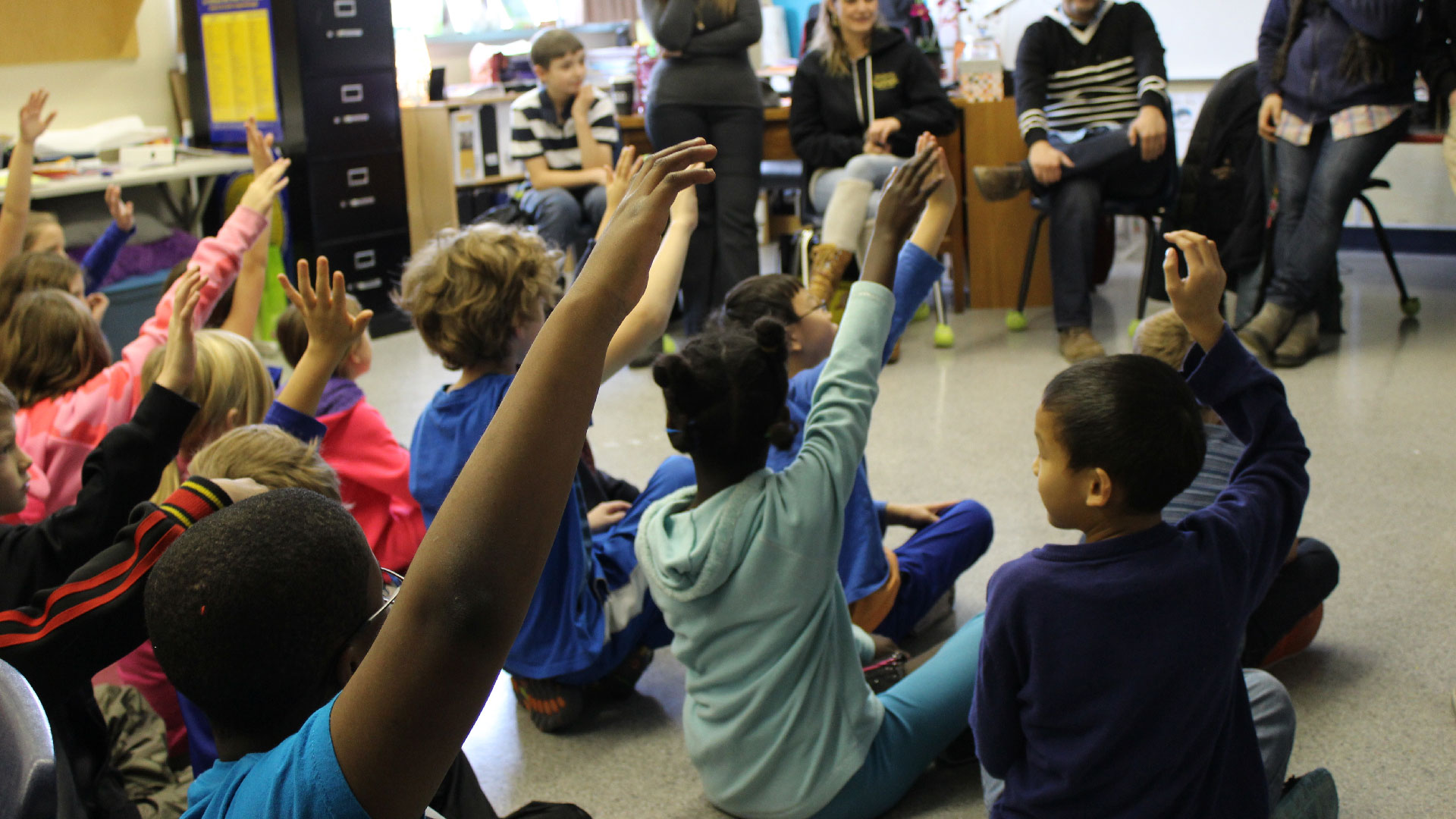 Conversations with Artists
Once your class has seen one of our matinees, we can bring our artists from the show into your classroom for a conversation about any aspect of live theatre or the creation of that particular production*.
Visits are based on the availability of artists involved in our productions and are subject to change due to illness or show requirements. We recommend students see the matinee performance prior to a Conversation with Artists visit.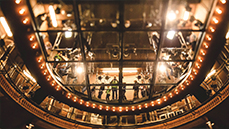 Backstage Tours
Go behind the scenes to meet the makers and marvelous technicians who brought you the production you and your class just witnessed. Alberta Theatre Projects provides information-packed, interactive guided tours of our theatre facility, including the properties and scenic carpentry shop, fly gallery, the lighting grid, the under-stage, the dressing rooms and of course the unique Martha Cohen Theatre itself.*
*Tours are open to all ages and abilities. Tours can be booked prior to or after attending a student matinee.
---
Sponsors