The Darcy Evans Legacy Fund
---
Thanks to the incredible support and generosity of this community, we were able to raise $55,116 on Giving Tuesday for the Darcy Evans Legacy Fund. Donations continue to come in from across the country from so many friends, colleagues and audience members whose lives have been touched by Darcy. Since Giving Tuesday, the total donated to The Darcy Evans Legacy Fund has increased to an amazing $106,821.
From the bottom of our hearts – thank you for being such a huge part of carrying on his legacy.
View our list of amazing donors
---
Donate Online to the Darcy Evans Legacy Fund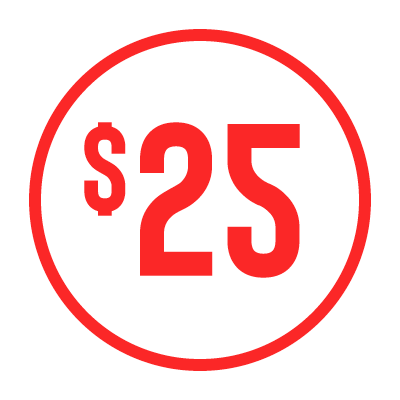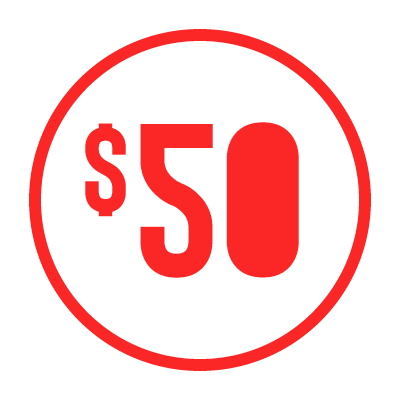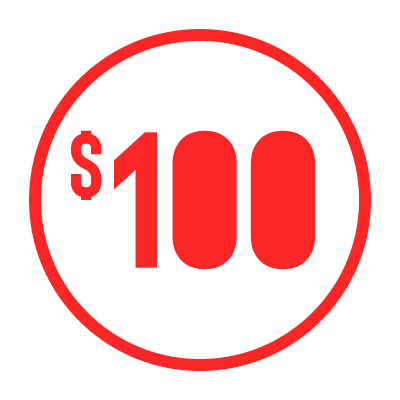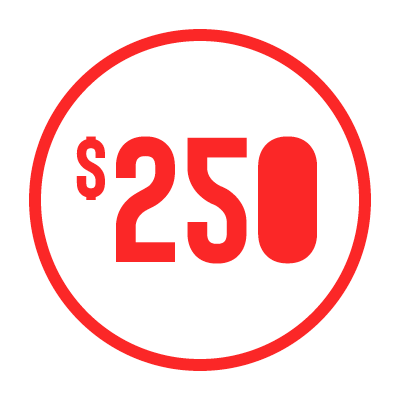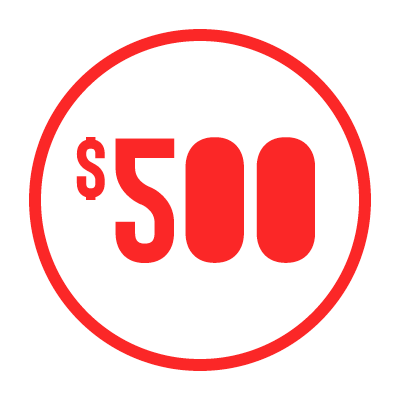 ---
If you would like to donate to the Darcy Evans Legacy Fund offline, please contact Director of Development Robin Grimstead at rgrimstead@atplive.com or 403-294-7475 ext 1130.
---
My name is Vishal Saini, and I am writing you today in celebration of my friend and colleague, Darcy Evans. Last week, Alberta Theatre Projects' Executive and Artistic Director sadly lost his months-long battle with cancer.
Darcy joined Alberta Theatre Projects in 2018 and brought an immense passion and more than 20 years of experience as an actor, director, and administrator in the theatre community. His passion drove him to accomplish so much with the company.
In the face of his ongoing personal challenge, Darcy continued to come to work every day and fight for the company he cared so deeply about. His legacy will run deep within the Alberta Theatre Projects family, the Calgary community, and the national theatre landscape.
Darcy often told me that he had great confidence in the future of Alberta Theatre Projects and knew that exciting days lay ahead. His mission of creating a world-class contemporary theatre turned into reality and it is now our responsibility to ensure his legacy continues.
In honour of Darcy, we are proud to announce the establishment of the Darcy Evans Legacy Fund, which will provide support and develop opportunities for future theatre artists and administrators, inclusive of all disciplines, from page to stage of play development.
Kicking off this initiative within only a few days following the tragic news of Darcy's passing, donations have been committed to begin this fund. We have already received an extremely generous offer to match the first $20,000 of donations received on Giving Tuesday towards this initiative. We believe in building this fund to continue Darcy's legacy, and we hope you will join us in continuing to make Darcy's vision a reality.
To be part of this amazing journey and to honour the legacy of Darcy, we invite you to make a donation to the Darcy Evans Legacy Fund. All donations made on Giving Tuesday will be put towards this fund. The opportunity to donate directly to this fund will remain open after Giving Tuesday as well. This is your opportunity to be a part of the future of theatre right here in Calgary.
Vishal Saini
Board President
Alberta Theatre Projects
---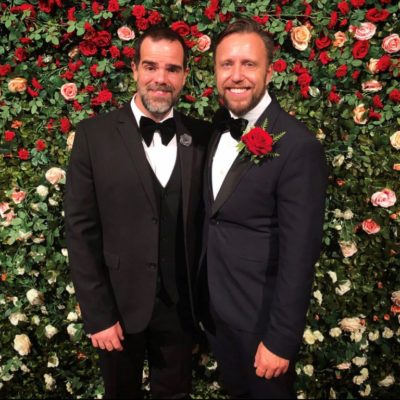 Darcy's passion was boundless. On behalf of his entire family, I am so thrilled that this Legacy Fund will enable Darcy's vision, spirit and hard work to live on, and help ensure that Alberta Theatre Projects remains a vital, exciting, world-class arts organization. Thank you to everyone who has helped spearhead this initiative, and to those who contribute to it in his name. We can think of no more fitting way to honour Darcy's memory.
– Andrew Scanlon, Darcy's partner
---
Darcy Evans Legacy Fund Donors
A friend of Darcy's • Aaron Hiscock • Abhay Sisodiya • Admirer • Alec Cooper • Alex MacWilliam • Alex Mustakas • Alison Smoole • Amanda Leigh • Andrew Brouwer & Matthew McLellan • Andrew MacDonald-Smith • Anita Fellman & Edward Steinhart • Anne J Brown & Bob Beaty • Anne Keery • Anne Payne • Anonymous (33) • Anya • Arlette Watwood • Arnold Tongol • Ashley Black • Ashly Streeton • ATP Subscriber • Barb Mitchell • Barbara Cichon • Bernadette & Thomas Raedler • Bernice and Allan Scanlon • Betty Miller • Beverley Smith • Beverly & Chris • Blair Irwin • Boosan • Brenda Kelly • Brian & Alisse Goldenberg • Brian Mills and Susan Tyrrell • Brittany Dearborn • Bruce Dean • C Gieser • Cara Hunter • Cara Pantalone • Cara Sinclair • Carol and Willis Scanlon • Carrie Thiel • Carson, Jerry & Michelle Schmidt • Chad Neufeld • Charlotte Moore • Chelsey Kehler • Cheryl Cohen • Cheryl Garden • Chett & Jasmine • Chris & Martien Coffeng • Chris Knobel • Christine O'Reilly • Colleen & Norm Dickson • Corey Hallisey • Courtney Sharma • Craig Hall & Anna Cummer • D & W Livingstone • Danielle Buckley • Dara Roth Edney • Darcy and Eli Cut Footloose • David & Carol Lunn • David & Roberta • DB Bonds • DCL Wonder 24 Cast for Darcy and Andrew • Deb Harvey • Deirdre Halferty • Derek Evans & Janet Dawson • Derrick Chua • Dianne & Dave Varga • Dianne Goodman • Don Smith and Helen Young • Donna McTaggart • Elena Juatco • Elin and Barry Becker • Elizabeth Varsek • Ellen & Michael • Emmy Frank Levine • Eric Rutherford • Erica Peck • Evelyn Ferchuk • Evelyn Russell • Foster Stewart • Friend • Friend of Darcy Evans… Experience Canada 92 • From Canada 125 family • Gail Hakala • Godfrey and Diane Nowlan • Grant Tilly • Greg Thiessen • Gwen Loveless • Haley Family • Haysam Kadri • Heather & Grace Lyle • Heather A. Campbell • Helen King & Ron Rusk • Hendrik Kraay • Hilary McInnis-Enns • In honor of Darcy Evans from Larysa Knauer Experience Canada 125! • In living memory of Darcy Evans from the Experience 125 family • In loving memory of Darcy Evan s from Experience Canada 125 • In loving memory of Darcy Evans and Experience Canada 125 • In loving memory of Darcy Evans from his Experience Canada 125 family • In loving memory of Darcy Evans from the Experience 125 family • In loving memory of Darcy Evans from the Experience 125 family • In loving memory of Darcy Evans from the Experience 125 family • In loving memory of Darcy Evans from the Experience 125 family • In loving memory of Darcy Evans from the Experience 125 family • In loving memory of Darcy Evans from the Experience 125 Family • In loving memory of Darcy Evans from the Experience 125 Family • In loving memory of Darcy Evans from the Experience 125 family • In loving memory of Darcy Evans from the Experience 125 family • In loving memory of Darcy Evans from the Experience 125 family • In loving memory of Darcy Evans from the Experience 125 family • In loving memory of Darcy Evans from the Experience 125 family • In loving memory of Darcy Evans from the Experience 125 family • In loving memory of Darcy Evans from the Experience 125 family • In loving memory of Darcy Evans from the Experience 125 family • In loving memory of Darcy Evans from the Experience 125 family • In loving memory of Darcy Evans from the Experience 125 family • In loving memory of Darcy Evans from the Experience 125 family • In loving memory of Darcy Evans from the Experience 125 family • In loving memory of Darcy Evans from the Experience 125 family • In loving memory of Darcy Evans from the Experience 125 family. • In loving memory of Darcy Evans from the Experience 125 family. • In loving memory of Darcy Evans from the Experience 125 family • In loving memory of Darcy Evans from the Experience 125 family • In loving memory of Darcy Evans from the Experience 125 family. x • In loving memory of Darcy Evans from the Experience Canada 125 family • In loving memory of Darcy Evans from the Experience Canada 125 family (Khristine Aberin Angulo) • In Loving memory of Darcy Evans from the Experience Canada 125 family! • In loving memory of Darcy Evans from the Experience125 family • In loving memory of Darcy Evans from the Experience125 family • In loving memory of Darcy Evans from your experience Canada 125 family • In loving memory of Darcy from the Experience 125 Family • In loving memory of. Great man and his lovely smile. Along with the rest of the Experience Canada 125 family. D • In Loving Memroy of Darcy Evans, from Experience Canada 125 Family • In memory of Darcy Evans • In memory of Darcy Evans • In memory of Darcy Evans • In memory of Darcy Evans • Indra Singh • Irene Carrington • J & J Brigden • J. Harrison Ghee • J. Sean Elliott • Jackie Pyke • Jacob Wolstencroft • Jaimee & Cory Larson • James Latimer • Jan, Fred, Madelaine & Will • Jane Forsyth • Jane Gooderham & Laura Condlln • Jane Oxenbury • Jane Perry • Janet and Rob McLellan • Janine LaBossiere • Janis Dunning & Jacques Lemay • Jean Driver • Jeff Rozdeba & Len Lopez • Jeffrey, Wendy, Maren & Odin • Jen & Brent Thiessen • Jenn Forgie • Jeremy and Trina Quickfall • Jess Rapp • Jim, Barb Kadin • Jim Scott • Joan Voytechek • Jodi Lucas • Joe Aiello & Ann McLaughlin • John & Faye • John Humphrey and Laura McLeod • Jonathan Randall • Jordan Merkur • Jory Rossiter • Joy Alford • Joyce • Judie Kavanagh • Julie Tomaino • Justin Stadnyk & Lori Watson • Justin Walford • K. Eberle • Kale Penny • Kara Purdy • Kara Sturk • Karen Almadi • Karen and Bill Towsley • Karen Johnson-Diamond • Karen Robinson • Karen Trainoff • Karla Stout • Kathi Sundstrom • Kathryn and Hal Kerbes • Kathy and Garry Merkel • Keith Dinicol • Kelly Bernakevitch • Ken Larson • Kerrie Penney & Don Swystun • Kerry Clarke • Kevin, Radona, Baylee, Chloe and Gavin Scott • Kira Guloien • Kristen Dion • Kristie Kanary (Yukon) • Kyla Stott-Jess • Kyle Blair & Kyle Golemba • Kyle Russell • LakeHuronSunset • Lanie Treen • Larissa Mair Casting • Linda Goddard • Linda LeGeyt • Lisa and Filip Gigic • Liz McGregor • Liz Scanlon • Lorraine Eger • Louise Day • Lynda MacNeill • Lynda Trenholm • Lynn and Craig Connell • M. McClurg • Madhu Saini • Maire Duggan • Marilyn & Dale Potts • Marilyn Evans • Marilynn and Tony Russell • Marinko Pavic • Mark Allan, Ryan Brown, Laura Caswell & Ellen Denny • Mark and Janette Wagener • Mary Ellen Scanlon • Maureen and David Thomas • Mavis and Andrew Holder • Megan Warne • Merle Garbe • Metro Movement Dance Studio • Mills Family • Neal Halstead • Nigel Shawn Williams • Nisha Midha • Nora McLellan • Oksana • One of his treatment therapists • Pat Kover • Pat Rundell • Pat Tarr • Patricia Hogan • Patrick Du Wors • Patti Neice • Peggy and Rob Smart • Peggy Walden • Peter Feldstein • Peter Moller • Phillip Hughes • Quentin Pittman & Jody Wood • Racheal McCaig • Rae Bernakevitch • Renee Reichelt • Richard & Susan Sawka • Robin • Robin Grimstead • Robin Randers • Rohn & Kelsey Meyer • Ron & Marilyn Colombo • Rosemary Nation • Rowena Cromwell • Ryan Garson • Sal and Liz LoVecchio • Sandra Hoenle • Sandy and Bruce Dupuis • Shawn Lall • Shelley Vandal • Shelly Schwieder • Sierra Yanush • Sonja and Brad Saville • Stephan Dickson • Stephanie Gorin Casting & Joe Bostick • Stephanie Graham & Robert Torr • Stephanie Roth & Kraig Waye • Stephanie West • Sue • Suniel Puri • Susan Kuhn • Susan Serrao • Susan Tyrrell • Tamara Weisz • Terry MacKenzie & Kenneth Peach • The Bracko Family • The Buckendorf Family • The Makar Family • The Pessione Hay Family • Theresa Munch • Thom Eldridge • Tim Porter • Tracey Flye • Tracy Michailidis • Trudy Pierpoint • Valerie & Gary Silbernagel • Vanessa Sears • Vera Goodman • Vicki & Kevin Hall • Vicki Stroich • Vishal Saini • Viveka Johnson • Wendy and Tom Brownlee • Wendy Sudchak & Family • West Grove Ladies • With love from The Wallace Family • Zachary Moull