ATP Student Writers Group
Registration for the 2020-2021 ATP Student Writers Group is now Open!
Want to be a playwright? We have the perfect opportunity for you!
ATP Student Writers Group is a unique opportunity for high school students to explore the craft of playwriting with professional playwrights and guest artists from across Canada. During this course (November through May), the students meet weekly with a playwright mentor to cultivate their playwriting skills, have conversations with our guest artists which include members of our playwrights unit and season artists, and build social connections with their peers. The students in the ATP Student Writers group will be entitled to invitations to all of our performance in the 2020/21 season, both virtual and live.
The program culminates in each of the students developing an original 10 minute play. Toward the completion of the program each student is paired with professional director/dramaturg. They will participate in a dramaturgical mentorship session, followed by a workshop lead by their director/dramaturg and Calgary's finest actors. This process concludes in an annual showcase of the students' work in a professional public staged reading produced by ATP and performed by some of Calgary's beloved artists.
WHO: Open to high school students in grades 9-12 and students can participate multiple years in a row to continue honing their skills.
WHEN: Oct 26, 2020 – May 1 2021.
The group meets Monday evenings from 7pm-9pm.
WHERE: This program will be delivered online through Zoom. The program will be delivered digitally this season due to the COVID-19 Pandemic. When and if it is safe to conduct gatherings again we will return to offering this program in-person at our home in Arts Commons.
COST: $150 per student. If cost is a barrier, there are bursaries available. Please contact Talore Peterson to request a bursary.
---
Register Now!
Applications will be accepted up until the program start date. Program admission is allotted on a first-come first-served basis.
 To apply please submit the following materials:
 A one page cover letter describing your expectations of the program and why you want to be involved.
 Completed Application Form & Payment Details
Email your completed application to:
Talore Peterson, ATP Student Writers Group
EMAIL: tpeterson@atplive.com
---
Meet our Student Writers Group Playwright Facilitator: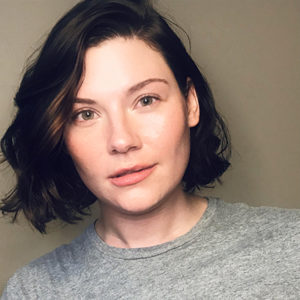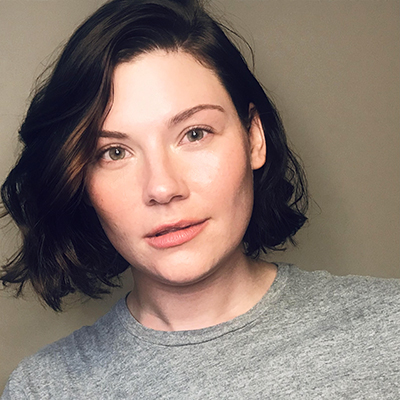 Camille Pavlenko
Camille is a playwright and actor based in Calgary, Alberta. Her previous work has won and been short-listed for awards from, among others, the Playwrights Guild of Canada, Theatre BC, Ottawa Little Theatre, the Alberta Playwriting Competition, and the Herman Voaden Prize. This season, as part of the Playwrights' Unit at ATP, she'll be working on expanding her award-winning comedy, Go for Gold, Audrey Pham. Past productions of her plays include The Hitchhiker (Vertigo Theatre – Radio Play), The Jackal and Her Reflection (NextFest, Edmonton), and Straight On 'Till Morning (Red Phone Theatre, Calgary). Along with composer KP Smith, Camille was selected for the 2018-19 New Musical Program at Alberta Musical Theatre Company (Alberta Opera), which culminated with the world premiere of their original TYA musical, Baba Yaga. Camille was most recently seen onstage in Noises Off (Theatre Calgary), The Outsider (Stage West Theatre), and Blackbird (Verb Theatre). She is the recipient of the Allied Arts Council's Young Artist Award and is a Betty Mitchell Award nominee. Camille is currently the Playwright in Residence at Alberta Theatre Projects.
---
Generously Supported by: