Alberta Theatre Projects welcomes Kim's Convenience by Ins Choi to the Martha Cohen Theatre, April 13 – May 1
Can you really call yourself Canadian if you're not familiar with the hit TV Show Kim's Convenience? The sitcom is about a Korean Canadian shopkeeper Mr. Kim /"Appa," his wife, Mrs. Kim/"Umma" – Korean for dad and mom – along with their daughter Janet, and estranged son Jung. It won hearts as it became a runaway hit on national television. It rose to international acclaim, aided by pickup by streaming company Netflix.
Most people don't realize that Kim's Convenience started as a stage production before it was a celebrated and award-winning television show! It debuted on July 6, 2011, at the Toronto Fringe Festival, and has gone out to win multiple awards and play to sold-out houses across North America. This Spring, Alberta Theatre Projects is proud to present Vancouver's Arts Club Theatre Company's spectacular production (based on the 2018 production by Pacific Theatre) here in Calgary on the Martha Cohen stage.
---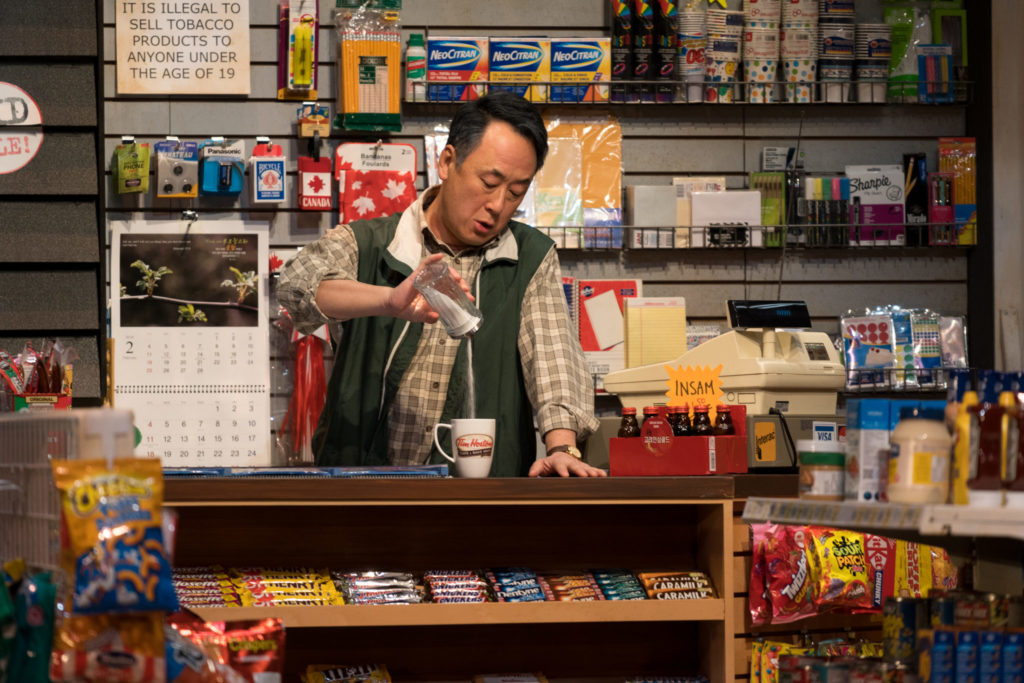 ---
The stage production will be familiar to fans of the show, and delight those who have yet to binge the series. The heartfelt and hilarious story centres around Mr. Kim's desire to continue his legacy by trying to convince his daughter Janet to take over his convenience store when he retires. He hopes that the store will provide a future for her one day, but Janet has other ideas, working towards a life as a professional photographer. His son, Jung, is estranged from the family, and has shown no interest in the family business. Another potential threat to the store's future is the neighbourhood's transformation from its formerly family-run hub of local shops and vibrant community, converted into condos, and seeing the potential opening of a big box store nearby. What will the future hold for this neighbourhood and the Kim family?
---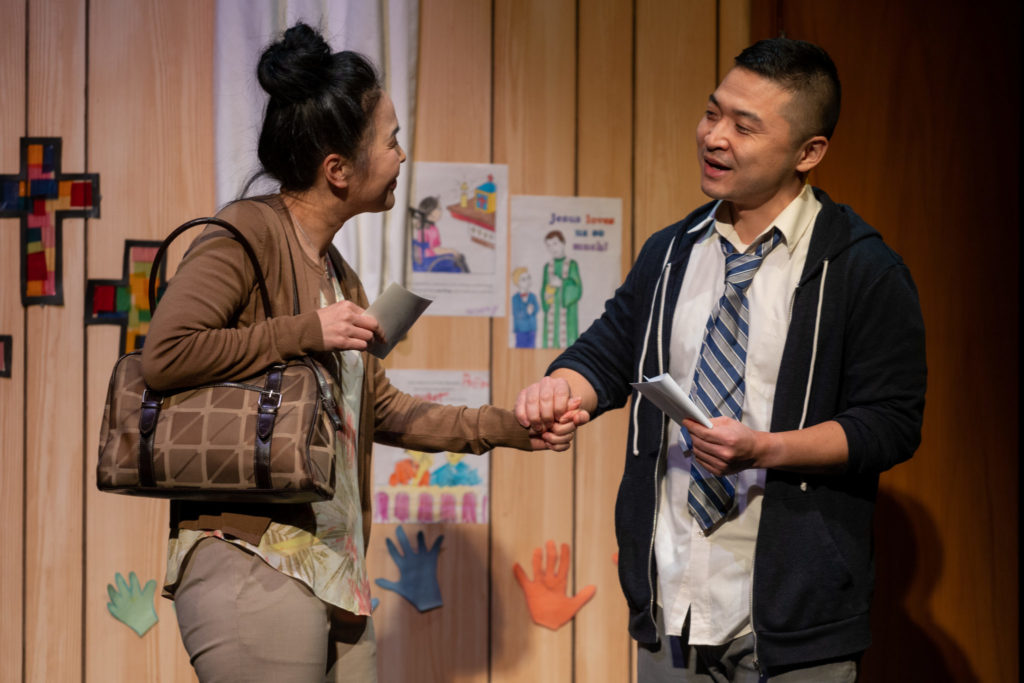 ---
The show is brilliantly brought to life on an incredible stage, designed in great detail by Carolyn Rapanos. On the design, Carolyn states, "Welcome to Kim's Convenience and our little slice of Regent Park, Toronto! Designing this set involved deep-diving into all the elements you might find in a convenience store as well as the vibrant neighbourhood that surrounds the play." ATP cannot wait to see the set recreated in the Martha Cohen!
---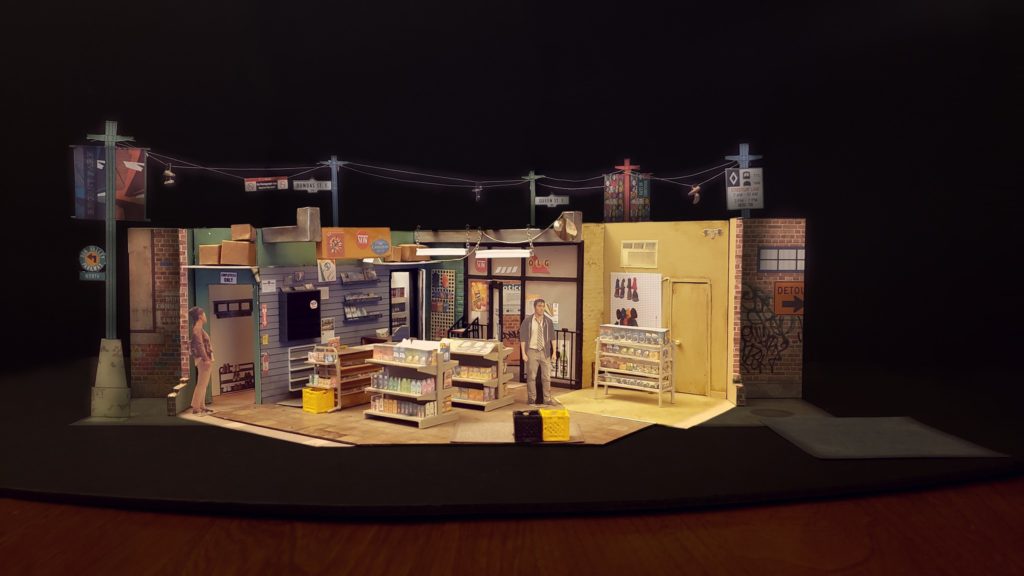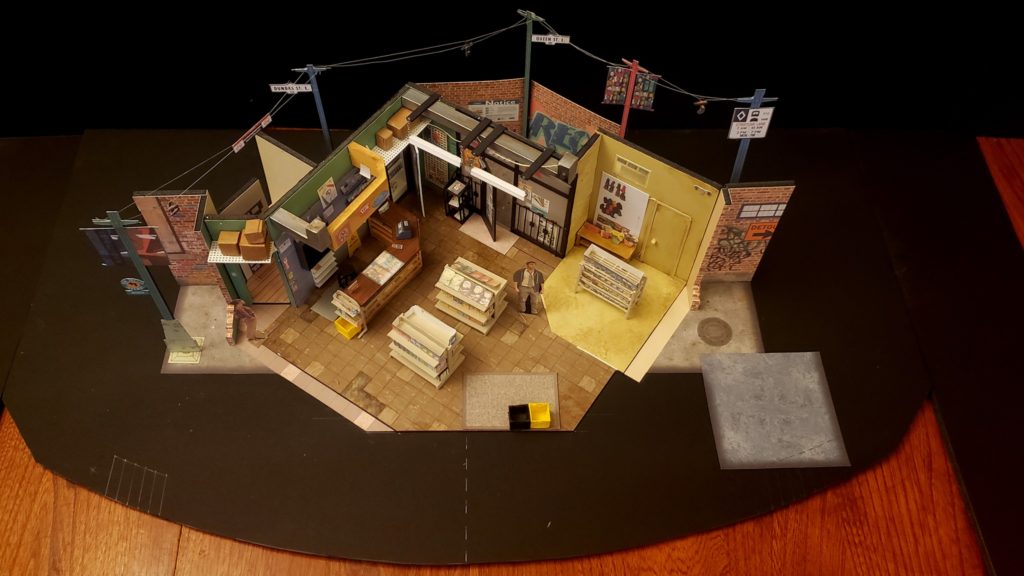 ---
Through witty dialogue and fun with language, the show portrays the inter-generational differences between the parents and their Canadian-born children. It pokes fun at some of the ridiculous things about life and our society – and doesn't shy away from some intellectual topics. Audiences will laugh, feel the emotional ride, and most importantly, see some of their own family's journey through this wonderful cast of characters. The message is one of respect for where one came from, and changing expectations that come with time, growth, and a lot of love.
A show not to be missed – book early for the best seats!
Tickets: https://albertatheatreprojects.com/whats-on/kims-convenience/
Header Image: James Yi and Brianna Kim in Kim's Convenience, 2022: set design by Carolyn Rapanos; costume design by Jessica Oostergo; lighting design by Jonathan Kim; photo by Moonrider Productions
---
Kim's Convenience
By Ins Choi
Directed by Kaitlin Williams, Assistant Directed by Soran Nakai
An Arts Club Theatre Company (Vancouver) Production
Based on the 2018 production by Pacific Theatre
Presented by Alberta Theatre Projects
APRIL 13 – MAY 1, 2022
70 mins, 1 act   |   Ages 14+
Proscenium Stage
Cast
Devon Alexander – Rich / Mr. Lee / Mike / Alex
Brianna Kim – Janet
Howie Lai – Jung
James Yi – Appa
Maki Yi – Umma
Creative
Kaitlin Williams – Director
Soran Nakai – Assistant Director
Carolyn Rapanos – Set Designer
Jessica Oostergo – Costume Designer
Jonathan Kim – Lighting Designer
Chengyan Boon – Sound Designer
Mike Kovac – Fight Director
Peter Jotkus – Stage Manager
Kennedy Greene – Assistant Stage Manager