Alberta Theatre Projects celebrates a season of firsts
Alberta Theatre Projects celebrates a season of firsts
2019-20 lineup features directorial debuts, world premieres and more
From Pulitzer Prize-winning dramas to classic children's fantasies, Alberta Theatre Projects is bringing it all to the table for its 2019-20 season of world-class contemporary theatre.
In a series of firsts, this season represents the first to be programmed by ATP's Executive and Artistic Director Darcy Evans, who brings his vision to life with The Wedding Party from September 11 to 29. This latest piece from acclaimed Canadian playwright Kristen Thomson celebrates the wedding of Sherry and Jack Jr. and the joining together of two very unlikely families.
Hailed as a "comedic clash of classes" by The Globe & Mail, The Wedding Party offers guests a ring-side seat to an outrageous reception that spins out of control in real time.
Continuing with the theme of firsts, the Martha Cohen Theatre is being transformed into Cabaret seating for the first time in 22 years for The Wedding Party, offering the audience a chance to enjoy some wine at their own table, just as if they were guests at the wedding they're seeing on stage.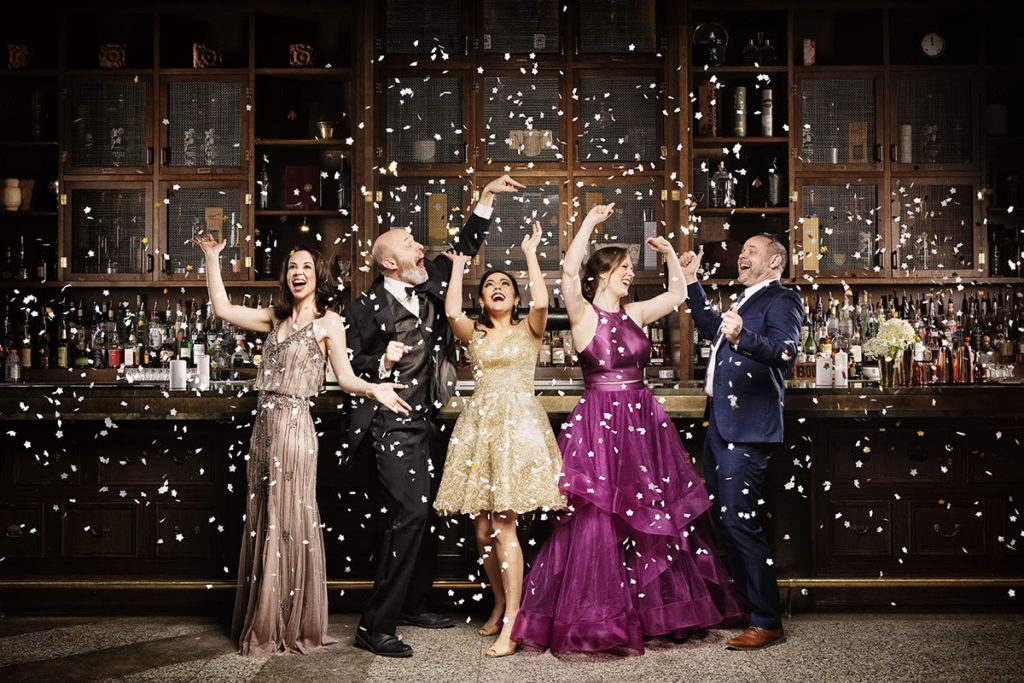 As the leaves turn to fall colours, ATP switches gears with the critically acclaimed Disgraced by Ayad Akhtar, from October 16 to November 3. Winner of the 2019 Pulitzer Prize for Drama, this "taut, engrossing, powerful" production (as described by The Guardian) is helmed by director Nigel Shawn Williams (The Virgin Trial) and holds audiences on the edge of their seat with a searing dinner party debate about race, privilege, politics and identity, fearlessly taken on from a variety of cultural perspectives.
At the centre of it all is Amir Kapoor, a successful lawyer living a life of privilege on the Upper Eastside of Manhattan, who has turned away from his Muslim faith in post 9/11 America.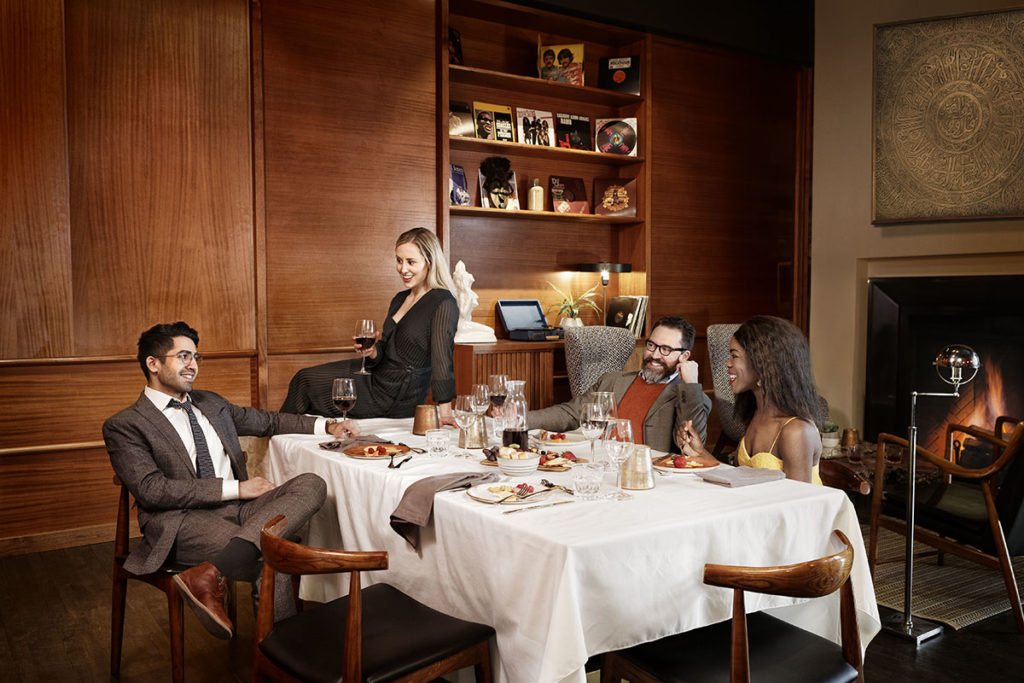 Dramaturgy gives way to fantasy as ATP brings to life a dazzling stage adaptation of C.S. Lewis' classic children's fantasy novel The Lion, the Witch and the Wardrobe from November 19 to December 29.
Adapted by Joseph Robinette (Charlotte's Web) and directed by Darcy Evans, the all-ages journey to the mysterious snowbound Land of Narnia tells the timeless story of good versus evil, and is treated with extraordinary scenic elements, costumes and puppetry.
ATP kicks off the New Year with a presentation of Old Stock: A Refugee Love Story, from February 5 to 16. The 2b theatre company production that's become an international sensation tells the true story of Hannah Moscovitch's great-grandparents, who landed on Pier 2 as Jewish Romanian immigrants to start a new life. Created by Moscovitch, Ben Caplan and Christian Barry, audiences are treated to "a brilliant, moving piece of theatre about immigration, anti-Semitism and the persistence of love" (Broadway World).
Old Stock is a genre-bending folk tale, woven together in a concert of brash, rollicking, joyful Klezmer Folk music.
ATP returns next with the hot-buttoned drama Actually, from February 26 to March 15. The provocative, emotionally charged new work by American playwright Anna Ziegler tells the contrasting stories of two freshmen at Princeton University, and fearlessly tackles the politics of race, gender and privilege on a contemporary campus.
ATP closes its 2019-20 season on a high note with the world premiere of Cowgirl Up by Anna Chatterton from April 15 to May 3.
Commissioned and developed by ATP, Cowgirl Up is a mythical parable that approaches rodeo culture from a whole new perspective, examining the unique challenges faced by women. It follows Cassidy Clark, a talented, charismatic loner from Okotoks, as she's bestowed with unearthly powers from the cowgirl goddesses on Mount Olympus in her rise to the top of the barrel racing circuit.
Season subscriptions start at just $140. To learn more about the 2019-20 season or become an Alberta Theatre Projects subscriber, visit albertatheatreprojects.com/whats-on