The Wedding Party
BY KRISTEN THOMSON
DIRECTED BY DARCY EVANS
SEPTEMBER 11 – 29, 2019
A PARTY YOU WON'T WANT TO MISS!  |  CORE SEASON  |  cabaret STAGE
"A comedic clash of classes" – globe and mail
"Riotous farse in the service of sharp social observation"
– national post
The Wedding Party celebrates the wedding of Sherry and Jack Jr., and the joining together of two very unlikely families: The well-to-do Sealey-Skeetes and the hard-working, hard-living Boychuks. Audiences will have a ring-side seat for their big day, as an outrageous reception spins out of control in real time. This wedding has it all: family secrets, squabbling in-laws, embarrassing speeches, terrible dance moves and those cousins you wish hadn't shown up.
In one of the play's most impressive comic devices, six of Calgary's finest actors will portray the dozens of wedding guests in attendance, moving from one outrageous character to the next at a dizzying pace.
Audience Considerations: Contains sexuality and coarse language. Suggested for ages 16+.
Running Time: Approximately 2 hours and 20 minutes (includes 20 minute intermission).
Check out Sherry & Jack Jr.'s Wedding Registry!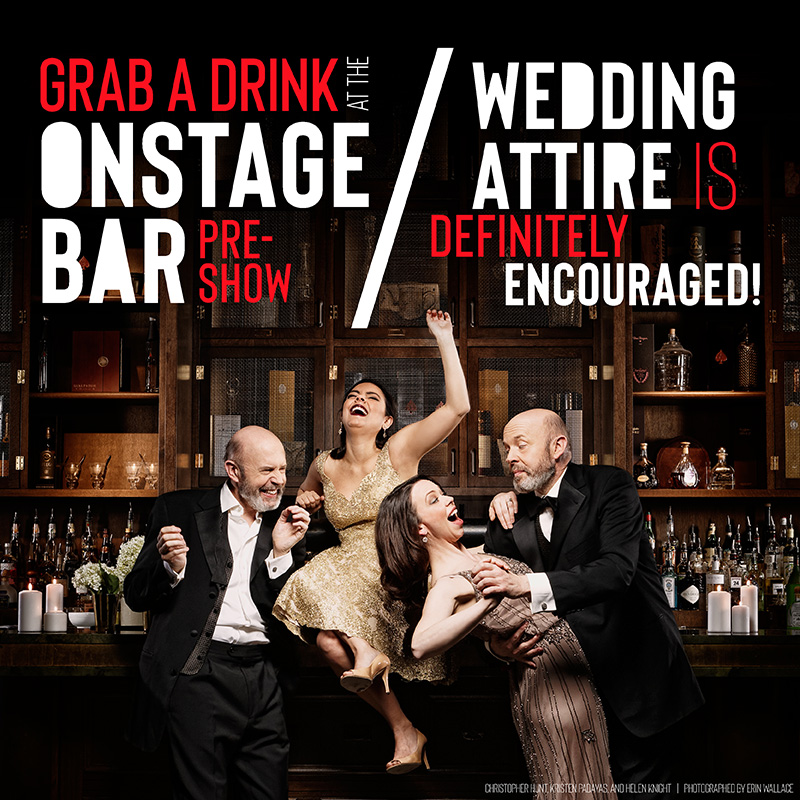 ---
Subscriptions for the 2019/20 season are on sale now!
For more info call our Ticket Office at 403-294-7402 or email us at tickets@ATPlive.com
---
Tell us what you thought of The Wedding Party!