Behind the "Screens" of Playwrights Projects 2020
By Lauren Marshall
Playwrights Projects is the heart of Alberta Theatre Projects' new play development initiatives. At the beginning of the summer each year, we run a series of workshops for new plays in development at Alberta Theatre Projects. The workshopped plays for this year were Undressed by Louise Casemore, Boom Baby by Natalie Meisner, and Peter Pan by Andrew Scanlon.
When choosing plays for a workshop, Executive & Artistic Director Darcy Evans tries to look at the development stage of each of the texts, which informs the scope of the process. Very new drafts experience only a first read, while others might be a year along its evolution and get more extensive workshopping. Plays that are closer to being in production would receive a large-scale reading, typically with a full main cast and staged in the rehearsal hall – but of course with the pandemic, things have gone a little differently this year.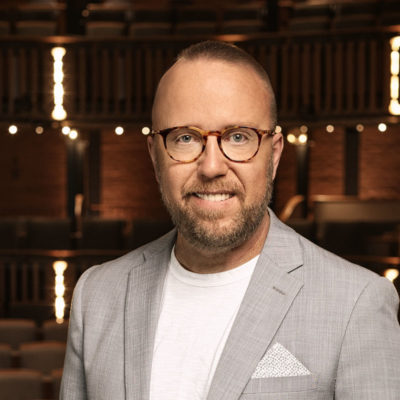 Using Zoom for the readings was a challenging and unique experience, but also established fascinating opportunities. Darcy shared his feelings about this novel online experience. "The cool thing is it allows you to enhance your focus on the text and not get caught up in staging, blocking or getting it up on its feet."
Another aspect that is wonderful about the online platform is that it allows companies to engage with artists and spectators across the country, without the expenses of flights or accommodation. "We actually had more engagement and more attendance online for the readings of new plays than when we do them live," Darcy explains. "I'm not sure why that is; maybe it's the convenience of being able to watch from your own home, but it's been great to reach so many audience members." During Q & A sessions, the audience could see the actors up close, and contributed using the chat function.
One of the challenges discovered about using Zoom during this process was the delay in the technology. The actors have to anticipate each other's responses, otherwise there are these pauses where they're actually just waiting to hear what the other actor has said. You can end up with a slower pace if you're not focused on trying to anticipate that. There are also many reasons why not having the creative team physically in the room with you is a major adjustment the theatre community has been trying to make. "I definitely realized how much I miss the human interaction part of what we do," Darcy elaborated. "Those physical signals that you get from people when you're working together, and just being able to feed off their energy, is just something we really need. It's also quite exhausting to be looking at a screen all day."
Darcy was very involved in preparing Peter Pan for the reading, as he is the director for the show. "This was the first time we heard it read by a cast, which was very cool. We spent a lot of time dissecting the play and talking about it, in terms of clarity of information in the text, as well as having conversations with the cast about how they felt the voices of their characters were coming through." As for the other two pieces, Darcy decided to give space for the artists to do the work on their own, and gave feedback afterwards.
Undressed was the first play Darcy commissioned for Alberta Theatre Projects. Louise Casemore had written a 17-page treatment as part of her submission to the Enbridge Playwrights Awards (which she won in the Emerging Canadian Playwright category in 2017) but largely the play was not complete at that time. Darcy was able to give her the opportunity through the Alberta Theatre Projects Playwrights Unit to keep developing it. A couple of years on, it is now a fully formed play.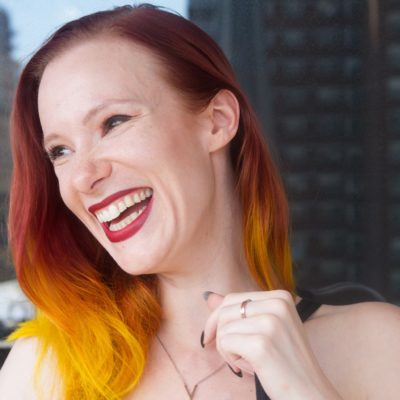 Boom Baby is a play that has been developed across the country over the past few years. "Natalie Meisner submitted the play to me and I really liked it, so I decided to give it some support by providing a chance for her to hear the play with different actors than she's worked with before," Darcy explains.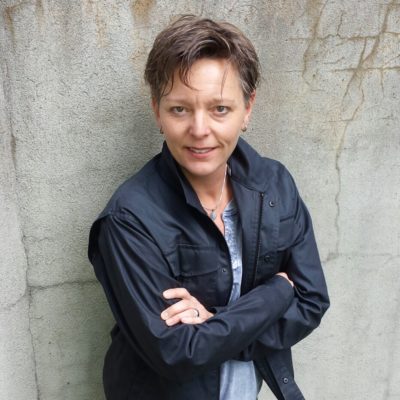 During new play workshops there's always a spirit of trying to move the script forward and find clarity. "I think one of the most wonderful things about being a director and dramaturg is you're really there to help them realize their vision. That's always my goal, is to help them get the play that's in their brain onto the page. Help them find their voice."
---
Lauren Marshall is going into the fourth year of her Drama BFA at the University of Calgary, and will be continuing into education after that. She took a year off after high school to work as a D. Michael Dobbin Apprentice at ATP, so the company holds a special place in her heart. She is very thankful to have this opportunity for meaningful conversations with artists during these hard times. You can see what she's up to in the Calgary theatre scene on her Instagram @whywhyseetheatre.