5 hacks for a more pleasant theatre-going experience
Attending a theatre performance is about enjoying yourself and taking a break from your daily concerns. Ergo, we've come up with five crucial hacks to make your next visit to the Martha Cohen Theatre your best one yet. Read more about our five hacks for a more pleasant theatre-going experience.
Consider your seat selection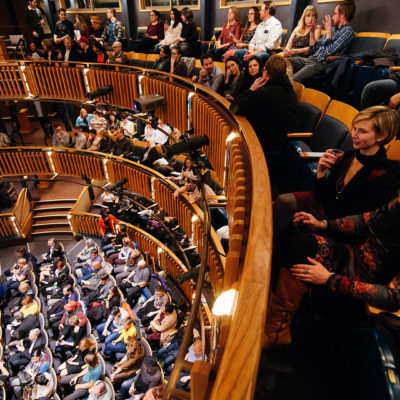 The Martha Cohen Theatre will be set in two different configurations for the 2018/19 season: the first three shows (The Virgin Trial, Rosencrantz and Guildenstern are Dead, and ZORRO: Family Code) will be in the Thrust configuration. Wrapping the audience around the stage, this configuration brings the action out into the auditorium. The remainder of our 2018/19 season will be set in the Proscenium configuration. Whether you are seated in the mezzanine, orchestra, tier I or tier II, all of these areas provide a considerably different audience experience. Read more about some of our staff's favourite seating choices here! Alternatively, you are always welcome to call our box office at 403-294-7402 to discuss where best to book your tickets.
Save on tickets
We've come up with a new initiative to help you save on the shows you want.
If your schedule is flexible and you thrive on spontaneity, we are offering Pay-What-You-Can previews to the first Tuesday of every show in our new season. These tickets cannot be purchased in advance. Please arrive up to one hour early at our box office for the best seat selection and ticket availability!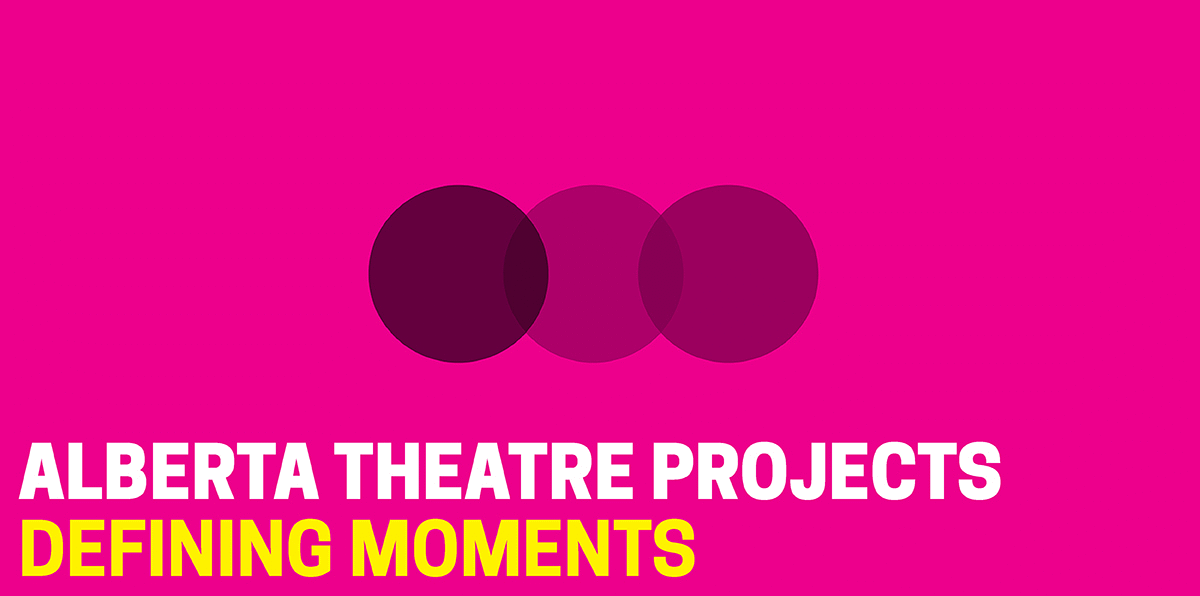 Points of interest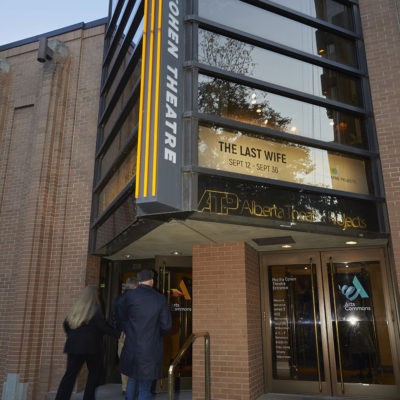 The Martha Cohen Theatre (MCT) is located in Arts Commons, which is a multi-use building. The entrance to the MCT is located on the north side of the building across from Olympic Plaza and next to the Jack Singer Concert Hall. If you are picking up tickets at the box office, this is located directly to the right of the MCT entrance. Many audience members are well aware that our washrooms and coat check are located directly to the right on the orchestra level upon entering the MCT. But did you know we have a second washroom located on Tier I and directly above the washrooms on our orchestra level? Head to our Tier I washroom and you'll (probably) never wait in a lengthy intermission line again!
Food and drink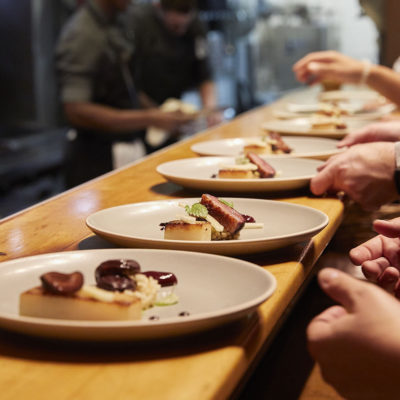 A variety of packaged snacks and wine, beer and spirits are available from the Bob White Bar in the lobby of the Martha Cohen Theatre. However, if dinner is what you are after, read our pre-show food and dining recommendations here.
Here's our best theatre hack yet: skip the line-up by pre-ordering your intermission drinks before the show. Simply write down your name and your drink order on an order slip at the bar, pre-pay for your drink, and it will be waiting for you at the coat check on the orchestra level as you exit the theatre.
Accessibility
The Martha Cohen Theatre and ATP Administration offices are accessible to guests in wheelchairs or using other mobility assistance devices. A limited number of assisted listening devices that amplify the sound from the stage are available for use free of charge by guests of the Martha Cohen Theatre. Alberta Theatre Projects welcomes guests with qualified service dogs to attend performances in our theatre. We also complimentary tickets to aides or chaperones for individuals with accessibility needs upon request. Plan your visit to the Martha Cohen Theatre experience ahead of time by clicking here or contacting the Ticket Office at 403-294-7402. Phone lines are open Monday – Friday (excluding holidays), 9:30AM – 5PM. For a list of special Accessible Performances, click here.