Personal connections to ATP's world premiere of To the Light
For two cast/crew members of Alberta Theatre Projects' play To the Light, the story has held special meaning to them well before its being part of ATP's 2017-18 season.
Talented Calgary actress Julie Orton has been a devotee of Virginia Woolf's writing years prior to being cast as Lily in ATP's current play To the Light, a script by playwright Evelyne de la Chenelière and inspired by Virginia Woolf's novel To the Lighthouse:
"I fell in love with Virginia Woolf's writing through Nicole Kidman. I was 19 years old and fully immersed in my lotsa-thoughts-lotsa-feelings-existential-crisis that every young adult should wade through. I watched The Hours [a 2002 film in which Kidman plays Virginia Woolf] and was immediately transfixed and grounded by the patient and thoughtful study of each woman's interior life, something I would later realize was an ode to Woolf's narrative style," says Orton. "I tracked down as much Woolf as I could get my hands on and quickly devoured both Mrs. Dalloway and To the Lighthouse. I was really allured by her defiance as it related to structure and pace. She gives every character such space and light and, in doing so, lets her reader feel like the most fortunate voyeur. Evelyne de la Chenelière [playwright for To the Light] has expertly captured the same space and breath for her characters' mind songs and humanity to come to life in To the Light. I'm so thrilled to share this beautiful play with YYC."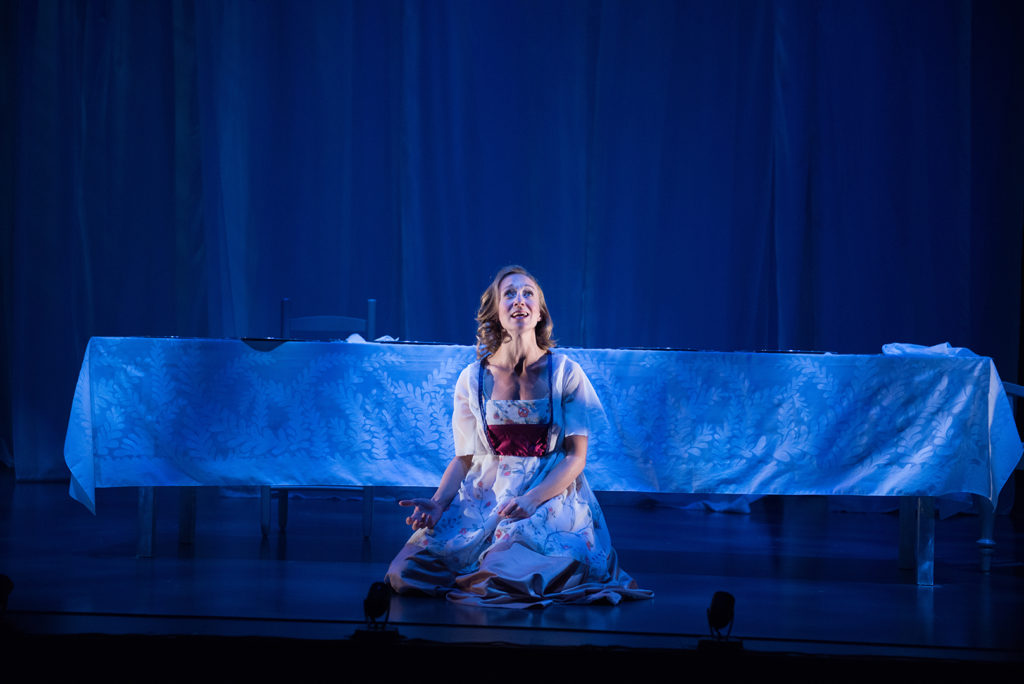 Having showcased de la Chenelière's comedy Strawberries in January as part of ATP's playRites festival in 2003, director of To the Light and former Alberta Theatre Projects artistic director Vanessa Porteous became familiar with de la Chenelière's work well in advance of the chance to program one of her plays as part of the 2017-18 season.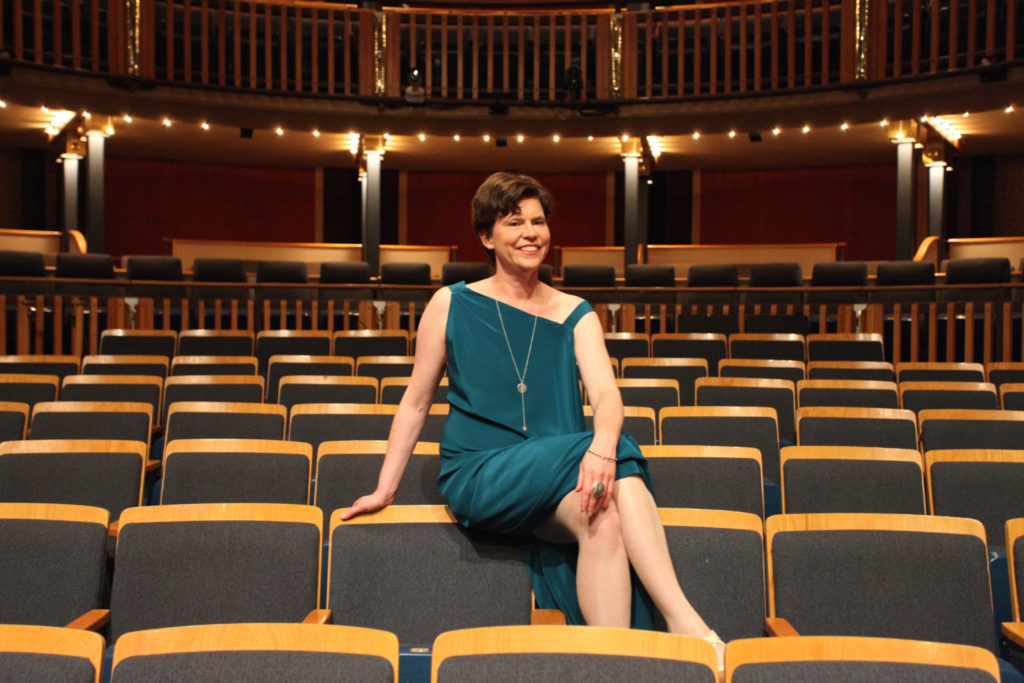 "The play moved me so much, the first time I read it. It continues to do so as we put it on its feet. Everyone we love must eventually be 'swept away in the waves of measureless matter', but if we treasure our relationships, if we care for each other and forgive, then something remains," says Porteous. "The story is timeless; it is also urgent as an exploration of the female perspective, and a debate on women's ambitions and choices. Our production is intended to be poetic, lush, beautiful, and an invitation to the audience to imagine along with us."
To the Light runs October 17 – November 4 in the Martha Cohen Theatre
Actors: Elinor Holt and Julie Orton
Musician, Composer/Music Consultant: Bryce Kulak
Set and Lighting Design: Narda McCarroll
Costume Design: Hanne Loosen
Photography: Benjamin Laird