Spotlight on Christopher Hunt
On Saturday, April 21st in the Martha Cohen Theatre, we announced Calgary Actor Christopher Hunt as the recipient of the 2018 Harry & Martha Cohen Award. Since 1984, The Harry and Martha Cohen Award has recognised significant and sustained contribution to theatre in Calgary.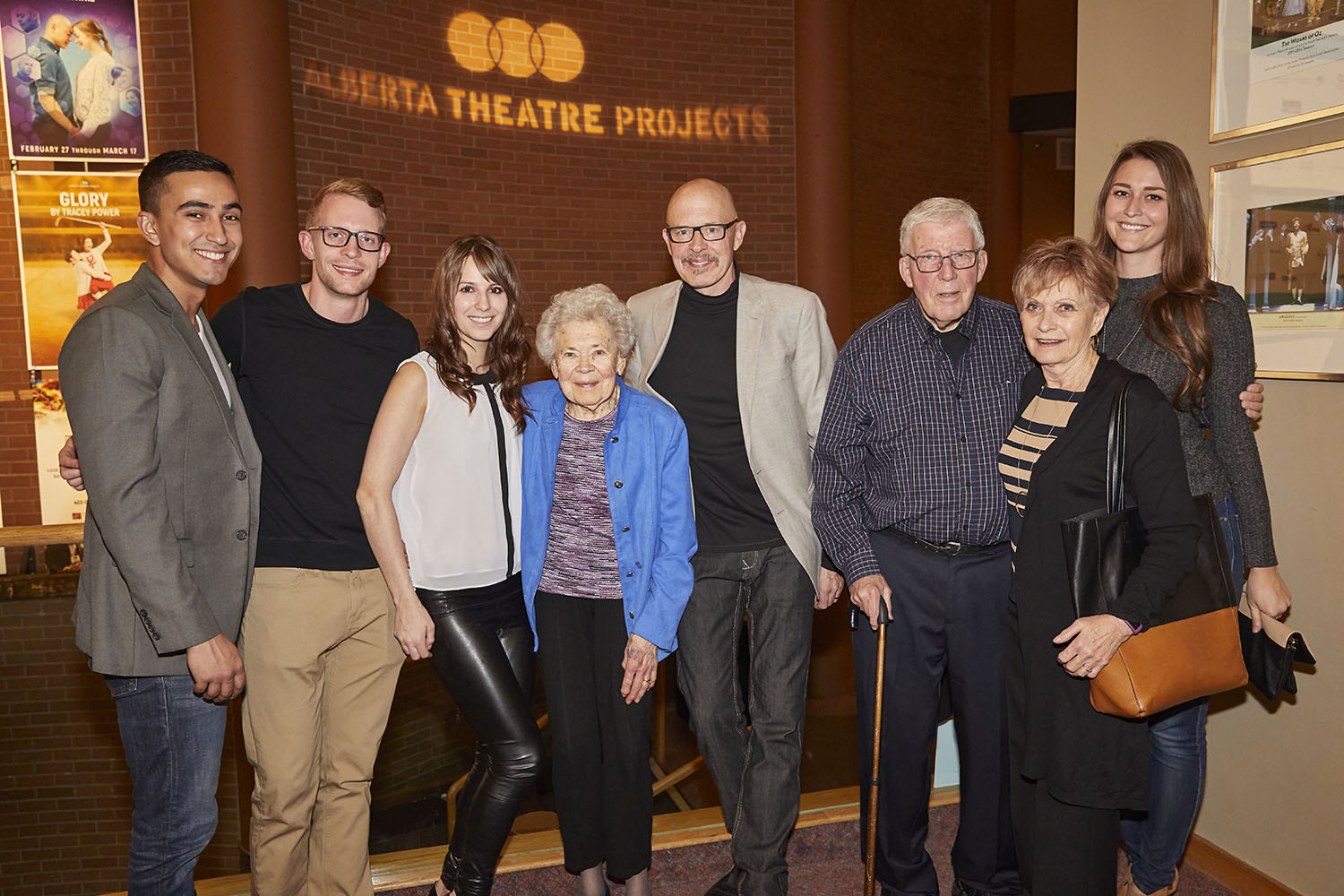 "Season after season, Chris has given performances that are significant, technically assured, innovative, subtle, engaging, amusing and often deeply moving," said Hunt's nominators Grant Reddick and Marilyn Potts. "He is a master of comedy, his energy and timing in farce are delightful, and he tackles serious drama with ease."
Hunt's prolific and award-winning 35-year career as an actor, teacher, mentor, and director began during his youth when he became involved in both his hometown of Okotoks' community theatre and his high school drama club. Hunt went on to become a student of the University of Calgary's drama department and in 1984, graduated with a Bachelor of Fine arts. Hunt has since become particularly well-known for his versatility, comedic and multiple roles. Hunt has portrayed characters ranging from the age of 12 to 90, and depicted three Canadian political figures in the world premiere of Michael Healey's highly acclaimed comedy 1979 as part of our 2016/17 season, for which Hunt was awarded his seventh Betty Mitchell Award.
| | |
| --- | --- |
| Christopher Hunt in 1979. Photo by Benjamin Laird Arts & Photo. | Stafford Perry, Sonja Smits, Christopher Hunt and Lois Anderson in Vanya and Sonia and Masha and Spike. Photo by Kenneth Locke. |
"I've known Chris and his work in theatre for years. Okay, for decades," said Dave Kelly. "Although Chris has won many awards for his work over the years, it's always been obvious to me that what drives him is his love for theatre and his love for telling stories in Calgary."
Hunt expanded his career to include multiple acting credits across Canada in theatre, film and television, a rich career in teaching, and theatre direction. Hunt has returned to his alma mater as a professor of senior acting classes, has delivered an opera training program at the Banff Centre for the Arts, has headed a number of Theatre Alberta workshops, and has become a highly sought-after adjudicator at various play festivals. Hunt's directorial work includes credits for both Calgary's Lunchbox Theatre and Theatre Junction Grand.
"Chris navigates the roles of leader, mentor, collaborator and friend with an egoless grace," said Vertigo Theatre's Artistic Director Craig Hall. "Despite his success, his choice in projects is not driven by the scale of the theatre or the size of his pay cheque, but by his desire to create great theatre and work with interesting people…. If I had my way, every promising young actor in the city would get an opportunity to work with him and to follow his example."
"Chris is a collaborator. He possesses a unique character combination of shining talent and disarming humility," said Calgary actor Jamie Konchak. "It is the small, everyday things that make a person like Chris so subtly but deeply influential for so many of us."