2017 Governor General's Literary Awards: a Celebration of Canadian Writers
With this month's big announcement of the 2017 Governor General Literary Awards nominees came the exciting news of Michael Healey's political comedy 1979, a script developed and premiered at Alberta Theatre Projects, having been nominated in the drama category!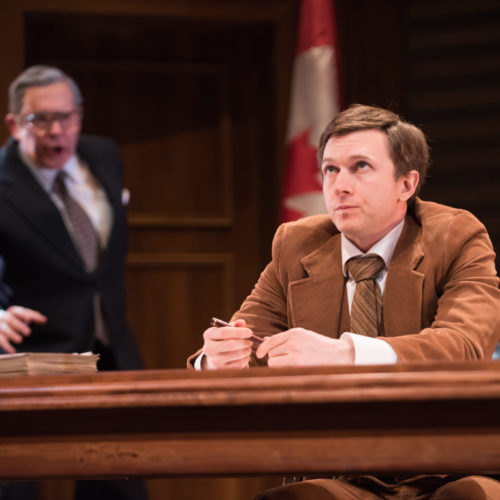 Blending reality with a heavy dose of fiction, the play takes the audience on a comedic romp through the wood-panelled corridors of Canadian power in the moments leading up to the budget vote in December of 1979 that led to the demise of Progressive Conservative Prime Minister Joe Clark's minority government after only 6 months in office. Featuring several of Canada's most notorious political figures of the era including Pierre Trudeau, Brian Mulroney and Stephen Harper, the play is a witty and thought-provoking rumination on power and the lengths politicians will go to get it, keep it and use it. 1979 has went on to being produced by Shaw Festival Theatre for its 2017-18 season.
ATP also wants to send out a huge congratulations to Kate Hennig for her Governor General Literary Awards nomination for The Last Wife's sequel and part II of Hennig's Queenmaker trilogy chronicling the Tudor queens, The Virgin Trials! We are thrilled to have had the opportunity kick off our 2017-18 season last month with The Last Wife, the first play in Hennig's highly coveted trilogy.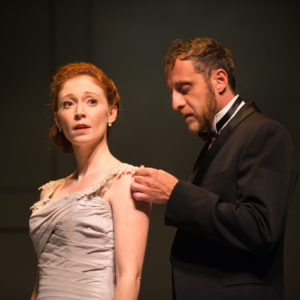 ATP is also proud to announce ATP Playwrights Unit member Anna Chatterton having also been nominated for the Governor General Literary Awards for drama.
The 2017 Governor General Literary Awards nominations are a humble reminder of the truly incredible talent ATP has the opportunity to work with, season after season. We congratulate these fantastic playwrights, and the outstanding writing talent in all categories.
You can read more about the Governor General Literary Awards at www.ggbooks.ca. View the full list of 2017 nominees here.