ATP Playwrights Unit
INTRODUCING THE 2020-21 ATP PLAYWRIGHTS UNIT
GET TICKETS TO PLAYWRIGHTS PROJECTS 2021
The Playwrights Unit allows both emerging and established artists to have the support of a major theatre company and a cohort of mentors, while gaining access to resources to create new works. The Unit is designed to nurture artists, bringing together new perspectives and approaches to creation. Through this process, Alberta Theatre Projects acts as both an advocate and a home for playwrights, providing flexible and responsive dramaturgical support to feed the creation and production of new theatrical work.
Facilitated by Trevor Rueger, who is also the Executive Director of Alberta Playwrights' Network, the Alberta Theatre Projects Playwrights Unit participants include Mark Crawford, Dale Lee Kwong, Matthew MacKenzie, Jason Maghanoy, Natalie Meisner, Camille Pavlenko, Makambe K. Simamba, and Andrea Scott.
Unit members will meet regularly through the year to develop their projects, culminating in a public reading of excerpts of these new plays in April and May 2021.
Read on to learn more about the playwrights!
---
2020-21 ATP PLAYWRIGHTS UNIT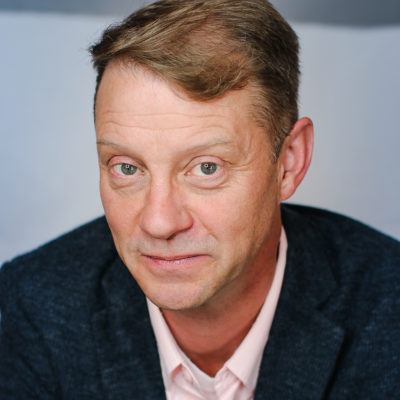 Trevor Rueger (Playwrights Unit Director/Facilitator)
Trevor has been an actor, director, writer, and dramaturg for over 30 years. As an actor he's been seen at Theatre Calgary, Royal Manitoba Theatre Centre, Lunchbox Theatre, Sage Theatre, Vertigo Theatre, Stage West and the Garry Theatre. As a director he's worked for Sage Theatre on Heroes, Vertigo Theatre on When Girls Collide, Columbo: Prescription Murder and Columbo Takes The Rap and Lunchbox Theatre on Ai Yah! Sweet and Sour Secrets, Life After Hockey and The Complete Works of W. Shakespeare (Abridged). In 2011 he received the Betty Mitchell Award for Outstanding Performance by An Actor in a Supporting Role. For 10 years Trevor was the chair and producer of the annual Betty Mitchell Awards recognizing excellence in Calgary Professional Theatre. Currently he is the Executive Director of Alberta Playwrights' Network a provincial organization devoted to the development of Alberta playwrights, at all stages for all stages. In his 13 years with the organization, Trevor has assisted in the development of well over 300 plays and countless playwrights. He has also been known to play the drums!
---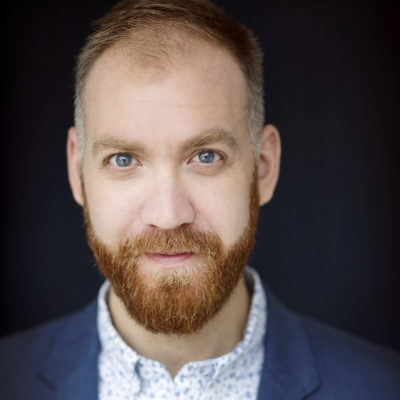 Mark Crawford
Mark Crawford is a playwright and actor. He is the author of Stag and Doe; Bed and Breakfast; The Birds and the Bees; Boys, Girls, and Other Mythological Creatures; and The New Canadian Curling Club, which was produced at ATP in 2019. His plays have been performed across Canada and internationally, and are published by Scirocco Drama. Mark most recently appeared on stage in The Outsider at Stage West Calgary.
---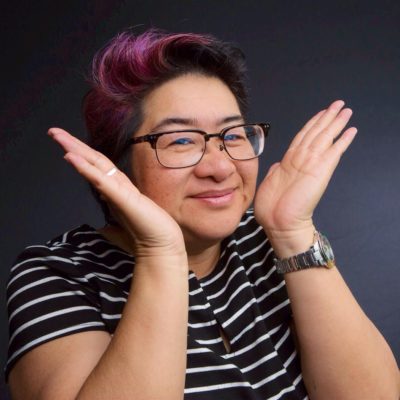 Dale Lee Kwong
Dale Lee Kwong is a Calgary based poet, playwright, and essayist. A native Calgarian, she is third-generation Chinese-Canadian. Her work explores Chinese-Canadian history, diversity & inclusion, adoption, and LGBTQ issues. She is an advocate for Calgary's Chinatown and invites listeners to check out her self-guided Chinatown walking tour, "Master Oogam's Blessing" found on the Jupiter Theatre website. Ai Yah!  Chop Suey began when her script Ai Yah!  Sweet and Sour Secrets won the Discovery Prize in the Alberta Playwrighting Competition. It went on to be developed and produced by Lunchbox Theatre in 2018. A companion piece, Ai Yah! Face the Facts was produced as a podcast by Alberta Queer Calendar in 2020.  Ai Yah! Chop Suey is the Double Happiness combination of both scripts.
---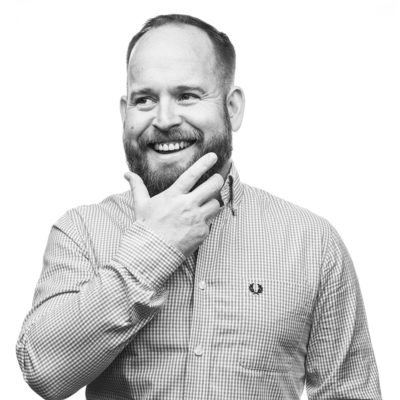 Matthew MacKenzie
Edmonton playwright Matthew MacKenzie (Métis) is Artistic Director of Punctuate! Theatre, as well as the founder and an Artistic Associate with Pyretic Productions. In 2018, his play Bears won Doras for Outstanding New Play and Outstanding Production, was named a co-winner of the Toronto Theatre Critics Outstanding New Canadian Play Award and won the Playwright Guild of Canada's Carol Bolt National Playwriting Award. Last season, MacKenzie's play The Particulars, was named one of the top ten productions of 2019 in Toronto, Stratford and Shaw by the Globe and Mail.
---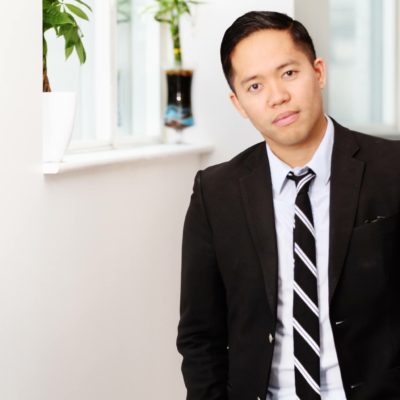 Jason Maghanoy
Jason Maghanoy is a professional playwright represented by Great North Artists. He is a graduate of the National Theatre School of Canada (2006), was a member of the Banff Playwrights Retreat (2006), and a finalist for the Lila Acheson Wallace American Playwriting Fellowship at Juilliard (2011). He was also a finalist for the Urjo Kareda Residency Grant (2011), a finalist for the Soulpepper Academy (2014), a finalist for the K.M. Hunter Artist Awards (2017), and a member of the Stratford Playwrights Retreat (2017).
Jason has been a member of the Tarragon Playwrights Unit (2011), Playwright-In-Residence at Cahoots Theatre Company (2010), Playwright-In-Residence at Theatre Passe Muraille (2012), Playwright-In-Residence at Young People's Theatre (2015), Playwright-In-Residence at fu-GEN Asian Canadian Theatre Company (2017), and is the current Playwright-In-Residence at theatrefront.
Jason has received grants for his work from the Toronto Arts Council, Ontario Arts Council, and Canada Council for the Arts, and his plays have been presented and produced in Vancouver, Edmonton, Montreal, Toronto, New York and Japan. His work has been featured as part of the Montreal Fringe Festival, Toronto Fringe Festival, Wildside Theatre Festival, Next Stage Theatre Festival, and SummerWorks Performance Festival.
His play Throat received 2nd place in the Uprising National Playwriting Competition (2010); his play Hangman won the 2011 Write-On-Q Playwriting Competition in Quebec; his play Heart won the 2013 Mario Fratti-Fred Newman Political Play Contest in New York City; and his play These Kids won 2nd place in the 2019 Toronto Fringe New Play Contest.
His plays Gas and Dust were published by Scirocco Drama (2010), and his play The Corner was published in The Canadian Theatre Review (2008). His plays have also been taught at McGill University, Humber College, the National Theatre School of Canada, and Smith College. Most recently, his play The Nails was published by Scirocco Drama (2019).
---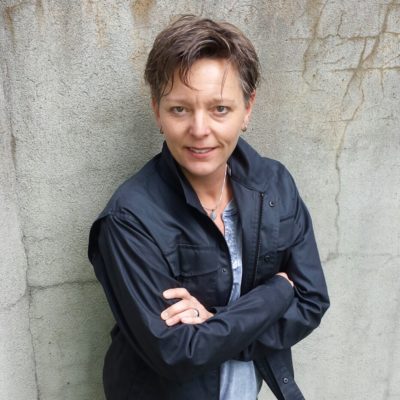 Natalie Meisner
Natalie Meisner is a playwright, an award-winning multi-genre author and 5th Poet Laureate of Calgary. Her work often deploys the power of comedy for social change. BADDIE ONE SHOE (Frontenac) is a collection of odes to renegade women who fight the powers that be with laughter. LEGISLATING LOVE: THE EVERETT KLIPPERT STORY (University of Calgary Press) illuminates the life of a beloved Calgary bus driver and the last Canadian to be jailed for homosexuality. Her play BOOM BABY won both the Canadian National & the Alberta Playwriting Award. SPEED DATING FOR SPERM DONORS (Playwright's Canada Press) was a hit at Lunchbox & Neptune. Double Pregnant: Two Lesbians Make a Family (Fernwood) topped non-fiction lists and her first book for kids My Mommy, My Mama My Brother & Me (Nimbus) is about a two-mom biracial family finding community. Meisner is a wife and mom to two great boys and a Professor in the Department of English at Mount Royal University where she works in the areas of creative writing, drama and gender/ sexuality studies. www.nataliemeisner.com
---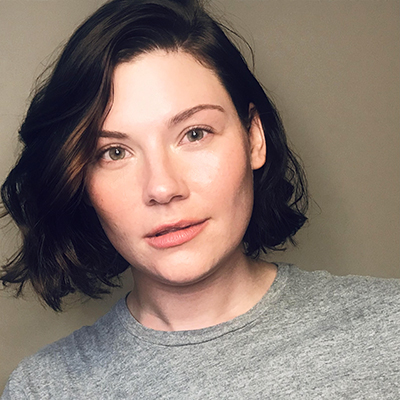 Camille Pavlenko
Camille is a playwright and actor based in Calgary, Alberta. Her previous work has won and been short-listed for awards from, among others, the Playwrights Guild of Canada, Theatre BC, Ottawa Little Theatre, the Alberta Playwriting Competition, and the Herman Voaden Prize. This season, as part of the Playwrights' Unit at ATP, she'll be working on expanding her award-winning comedy, Go for Gold, Audrey Pham. Past productions of her plays include The Hitchhiker (Vertigo Theatre – Radio Play), The Jackal and Her Reflection (NextFest, Edmonton), and Straight On 'Till Morning (Red Phone Theatre, Calgary). Along with composer KP Smith, Camille was selected for the 2018-19 New Musical Program at Alberta Musical Theatre Company (Alberta Opera), which culminated with the world premiere of their original TYA musical, Baba Yaga. Camille was most recently seen onstage in Noises Off (Theatre Calgary), The Outsider (Stage West Theatre), and Blackbird (Verb Theatre). She is the recipient of the Allied Arts Council's Young Artist Award and is a Betty Mitchell Award nominee. Camille is currently the Playwright in Residence at Alberta Theatre Projects.
---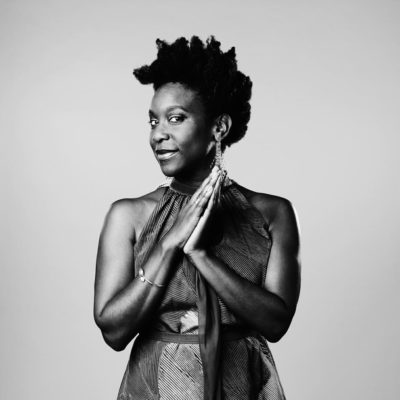 Andrea Scott
Andrea Scott is an actor, writer and producer from London, Ontario originally. Her first play, Eating Pomegranates Naked, won the RBC Arts Professional Award, and was named Outstanding Ensemble and Outstanding Production at the 2013 SummerWorks Festival. Better Angels: A Parable won the SummerWorks Award for Production in August 2015 and was recognized as Outstanding New Play, Outstanding Ensemble, Outstanding Direction and Outstanding Production by NOW Magazine. It had its US debut at the Athena Festival in Chicago, was adapted for CBC's PlayMe podcast series, and was published in 2018 (along with Eating Pomegranates Naked) by Scirocco Press. Don't Talk to Me Like I'm Your Wife, won the Cayle Chernin Award for theatre and was followed by a successful run at SummerWorks (Outstanding Performance, NOW Magazine). Recipient of the Magee Diverse Screenwriters Award (2019), Andrea wrote 13 episodes of My Paranormal Nightmare for Sharon Lewis at Our House Media last year. Recent theatre productions include Every Day She Rose, co-written with Nick Green, produced by Nightwood Theatre in November 2019, and Controlled Damage at Neptune Theatre in February 2020. Andrea was also the artist in residence at bcurrent performing arts. She is currently the Playwright-in-Residence at Tarragon Theatre.
---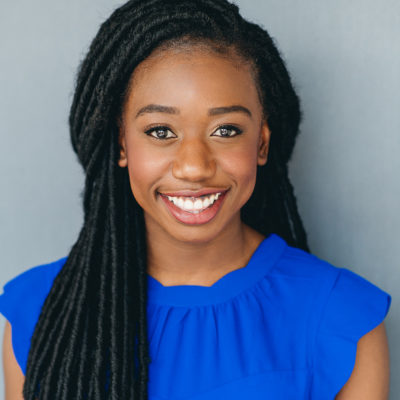 Makambe K. Simamba
Makambe K Simamba is a Dora Award winning playwright and actor for her solo work, Our Fathers, Sons, Lovers and Little Brothers (b current performing arts). She recently co-directed inVISIBLE (Too) at the University of Lethbridge. Selected acting credits include Winners and Losers (Chromatic Theatre), A Chitenge Story (Handsome Alice), GIANT (Ghost River Theatre), Bea (Sage Theatre), SIA (Pyretic Productions), inVISIBLE (Handsome Alice), Burn Your Maps (Cinelou Films), Grand Army (Netflix), and Young Drunk Punk (Citytv). Makambe is a national award winning playwright whose work includes Our Fathers, Sons, Lovers and Little Brothers, A Chitenge Story, Makambe Speaks, MUD and The Drum Major Instinct. She is 2020/21 Urjo Kareda Artist in Residence at the Tarragon Theatre. Makambe is a proud Zambian whose intention is to be of service through her ability to tell stories.