Attending Theatre as a Family
Do you have a budding theatre buff in your family? We've compiled some helpful information on how you can introduce the younger members of your family to the excitement and joy of live theatre!

---
Selecting The Right Shows for Children
Choosing the right show for your kids is crucial to the success of a visit to the theatre.
To help parents and guardians make sure that the show they're selecting is right for their children, ATP provides a suggested minimum age for all shows that takes into account the content, length, and general appropriateness for kids of all ages. You'll also find content warnings for things like language or mature subject matter, as well as running times, and notice of an intermission on each show's ticketing page.

If you still have questions after reading through the descriptions, just call our ticket office at 403-294-7402 to discuss the content in more depth.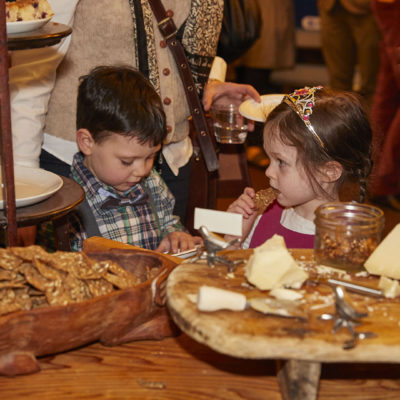 Give your view a boost
To make sure your little ones get the best view of all the action on the stage, a limited number of booster seats are available for use in the theatre. Visit the coat check before your show to sign one out.
ATP Family Holiday Show
ATP's annual family holiday show is the perfect time to introduce young members of your family aged 5 and up to the thrill of live theatre. Our upcoming family holiday show, ZORRO: Family Code, starts November 27 and runs until December 30, 2018 and will be filled with humour and action that's fun for kids and adults alike.
NEW for 2018-19: We've made it even easier to attend the family holiday show with your family, with weeknight performances starting at 6:30pm and weekend showings at 1:00pm and 6:00pm.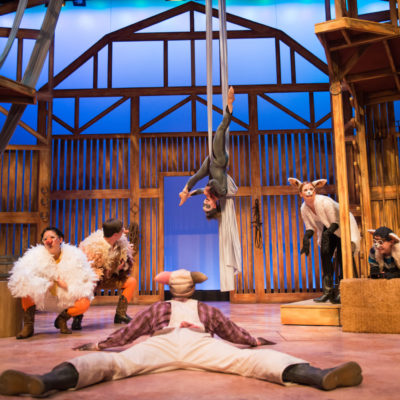 Relaxed Performances
Babies in arms are not allowed in the theatre, as the minimum age to attend the theatre is 5. However, ATP's relaxed performances are designed to welcome audience members who would benefit from a more relaxed environment in which to enjoy an ATP show. It is developed to address the needs of guests with sensory concerns, autism spectrum disorders, learning disorders, dementia, parents with small children, or anyone for whom the regular theatre experience can be challenging. This show is open to everyone. ATP's 2018-19 relaxed performance of ZORRO: Family Code is Tuesday, December 11 at 11:30AM.