5 Things to Know about Empire of the Son
Empire of the Son is Tetsuro Shigematsu's west coast hit show that has Canadians charmed, and now it's in the Martha Cohen Theatre for the second half of the 32nd Annual High Performance Rodeo! What's Empire of the Son all about, and why was it created? Here are five things to know about this fan favourite production by Vancouver Asian Canadian Theatre (VACT):
It's true
Described by Tetsuro Shigematsu as a Forrest-Gump-like character who lead a life that "followed the contours of the 20th century," Tetsuro's father Akira lived through the aftermath of Hiroshima, was witness to Marilyn Monroe famously singing Happy Birthday to United States President John F. Kennedy, and even had tea with the Queen of England. After leaving Japan, Akira began his own broadcasting career with the BBC in London, continuing on to settle in Canada and host the CBC's Canada No Wadai. Later in his career, budget cuts took a toll at the CBC, leading Akira to spend the winter of his professional years in the CBC mailroom. With his magnetic radio voice and theatrical mustache, Tetsuro Shigematsu depicts defining moments from his life and how they shaped his relationship with his father.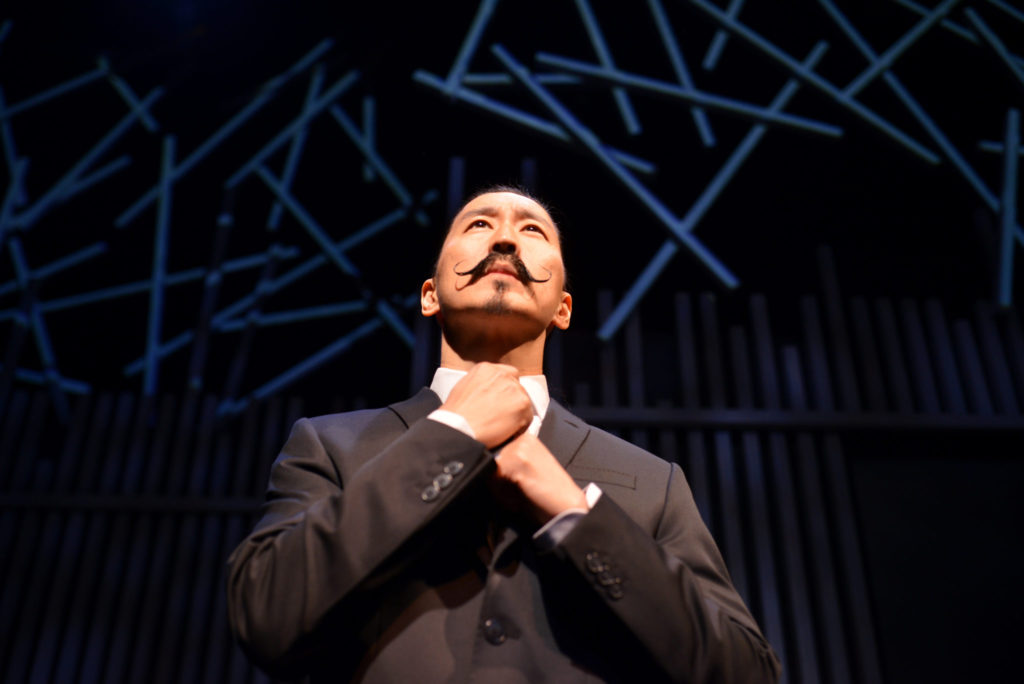 the show explores the complexities of father-son relationships
Tetsuro's exploration of his difficult relationship with his hard-shelled father along with the unique relationships between first-generation Canadians and their immigrant parents makes the show easy to relate to.  Through visually striking live, cinematic vignettes, Tetsuro Shigematsu re-enacts moments from his father's incredible personal history, and also uses audio recordings and photographs to paint an intimate portrait of their evolving connection and the deep-seated love for each other that they both struggle to express.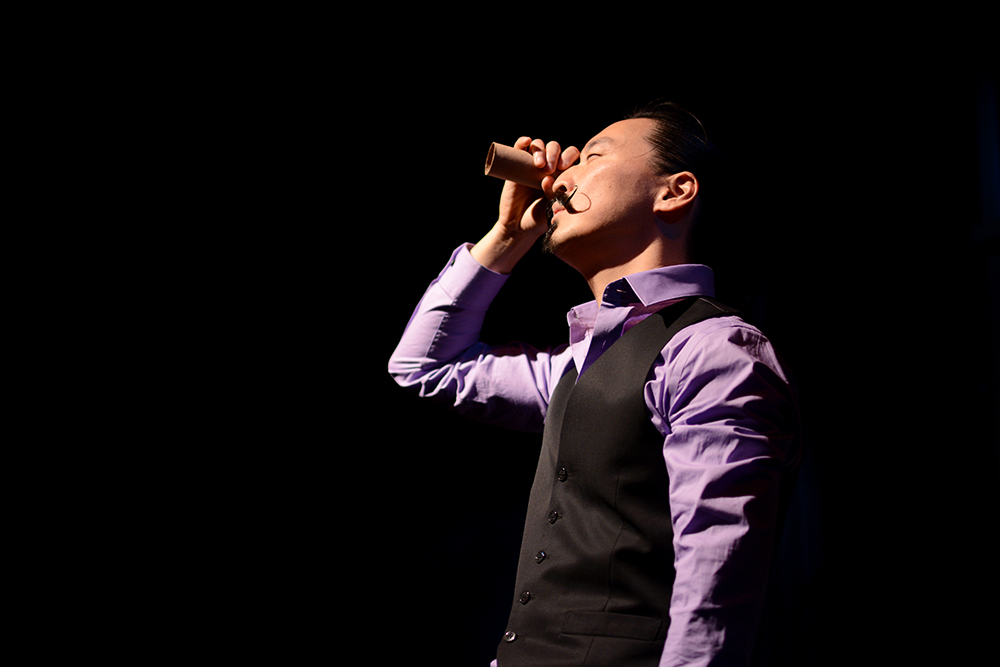 empire of the son is already a Canadian hit show
Empire of the Son sold out its entire 2015 world premiere run in Vancouver and 2016 remount prior to opening, unprecedented for a new Canadian play. Named the 'Best Theatre Show of 2015' by the Vancouver Sun, the production has since received further critical acclaim touring Toronto, Montreal, and Ottawa's National Arts Centre.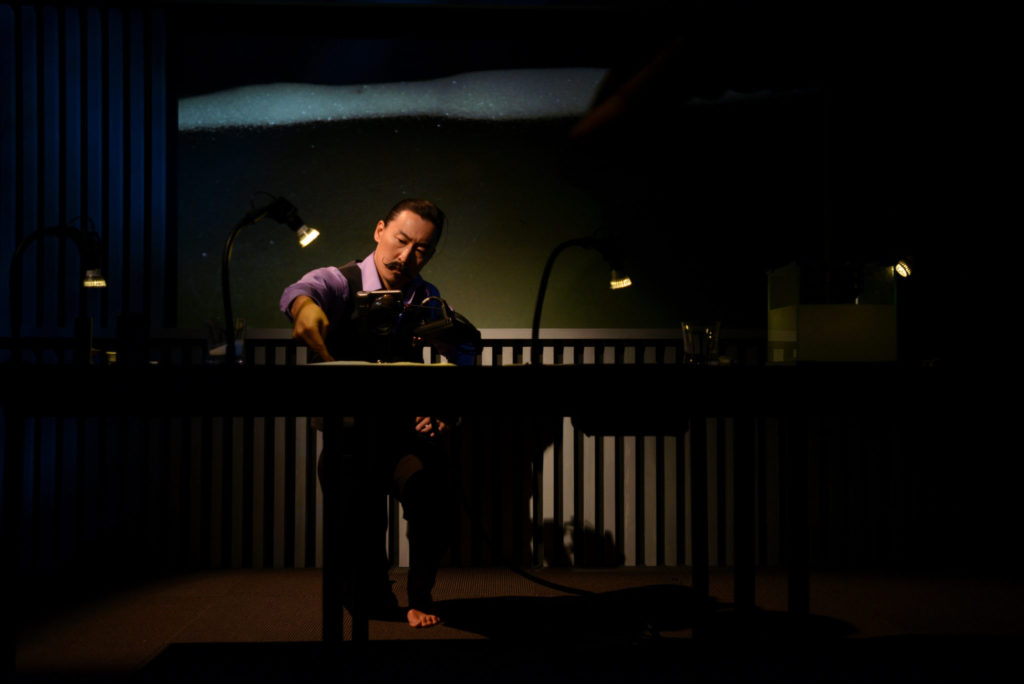 It's Funny
Said Tetsuro Shigematsu to John Roe in a recent interview with the Calgary Herald, "Even though this show is about my father and the fact that he's died, people are often surprised about just how funny this show is. I think that's the really unexpected thing. If you expect grief, there's actually hilarity. That's one of the favourite surprises that people have about the show. It's very, very funny."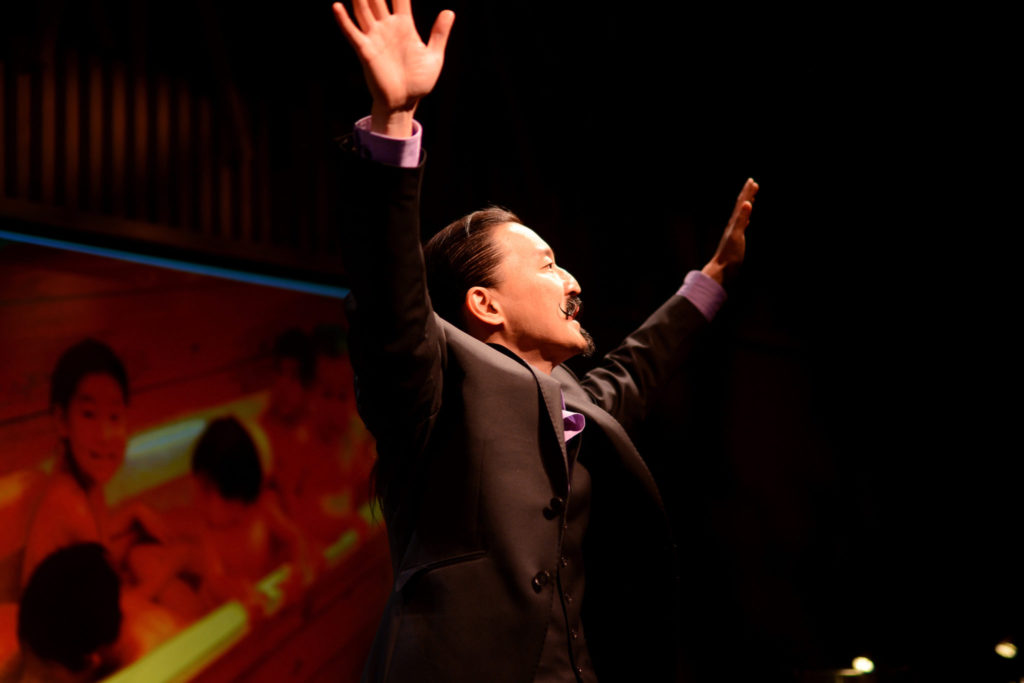 … and poignant
Akira's story was one Tetsuro felt compelled to bring to the stage: "Moving from one country to another, especially decades ago when the world was much bigger than it is today, was such an act of imagination," said Shigematsu. "You have to imagine a life you can scarcely envision. I hope Empire of the Son captures this imagination."
Tetsuro has had many young and aspiring writer and actors of colour approach him after watching him perform his solo show. He recently told the Calgary Herald, "they tell me they never thought there would be a place for them or for their stories in Canadian theatre until they saw Empire of the Son."
Empire of the Son runs until January 28 in the Martha Cohen Theatre. View performance times and purchase tickets for Empire of the Son HERE.