World-wide love for Old Stock: A Refugee Love Story
by Aaron Chatha
Not just Canada, not just North America, but all over the world critics have fallen in love with Old Stock: A Refugee Love Story.
Some praise the humour, some feel deeply for brave, astonishing story, and other simply can't stop singing the songs, most of which were composed by Ben Caplan specifically for the play.

"[Ben Caplan] is a deliciously boisterous leader with a physical persona like Tom Waits and a shrewd, bombastic artistic voice," said Theatremania.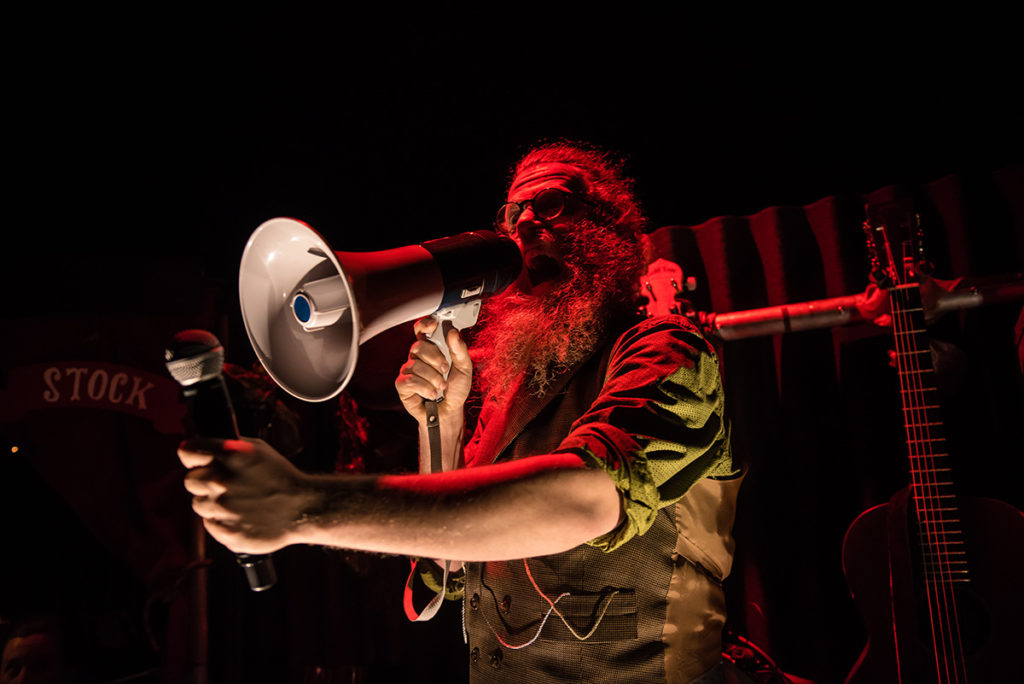 "The music, the vocal performances and musicianship are all excellent here – emotionally engaging, visually stunning and at 80 minutes leaves us still wanting more," said Musical Theatre Review, who shortlisted the play for their Best Musical Award.
Old Stock's format might not be what you're expecting: the actors aren't singing and dancing their feelings on stage like a musical. Instead, we meet our two lovers at various points in their relationship. In between these time jumps, our Narrator (played with aplomb by Ben Caplan) fills us in on the setting and history, and using a mix of hilarious narration and scene-setting songs.
The result is, "a thing of raw and unmissable beauty," according to the Herald Scotland, who gave the play five stars.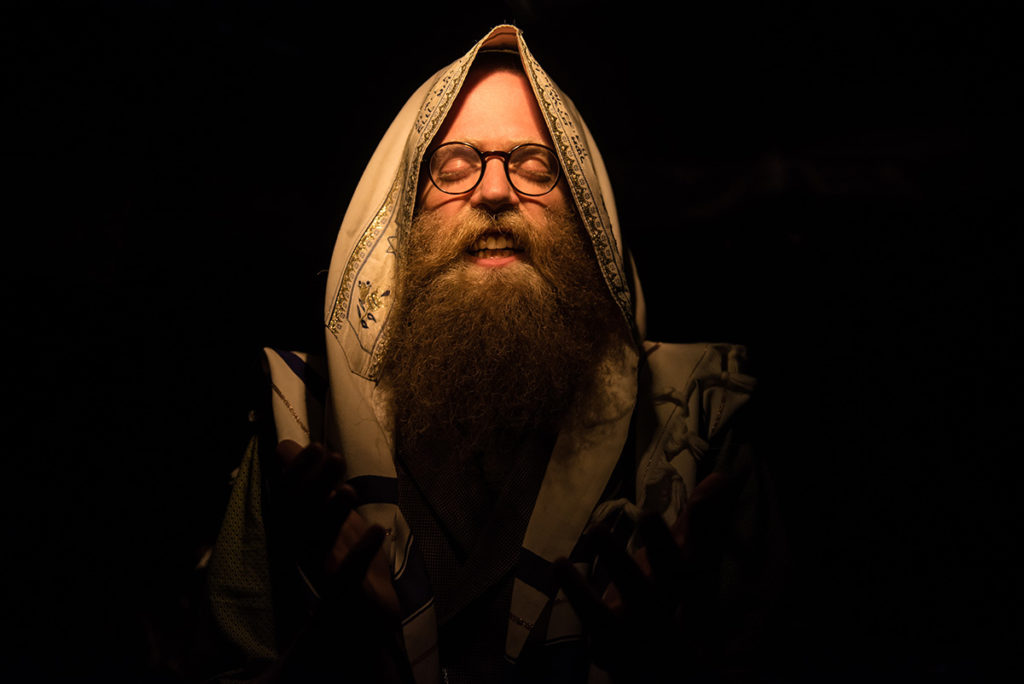 Canada's own Globe and Mail called the show, "richly humorous, wildly entertaining and deeply moving." 
Echoing similar sentiment, The New Yorker called it, "darkly funny and moving…it is hard to imagine a more apt time for a production with so clear a moral centre."
Dark and moving are common in most reviews of Old Stock – with good reason. Our two Jewish refugees are fleeing Romania in 1908. This was a time when both major political parties in Romania held anti-Semitic views. According to the Jewish Virtual Library, Jewish people were forbidden from entering some occupations, like lawyers or teachers, and were not accepted in state hospitals. Only two years later, in 1910, the country would see the rise of its first specifically anti-Semitic party, the National Democratic Party.
So, yeah, Canada was looking like a much better option for our main characters.
But that's not to say dark and moving are the only keys on this accordion – Old Stock is frequently hilarious, a little bit dirty, and always energetic.
"This is not the kind of piece that waits for an invitation to enter. It's cavorting to spry klezmer as soon as the house lights dim and it rarely loses its sense of madcap urgency," said The New York Times, which also made the play a Critics Pick.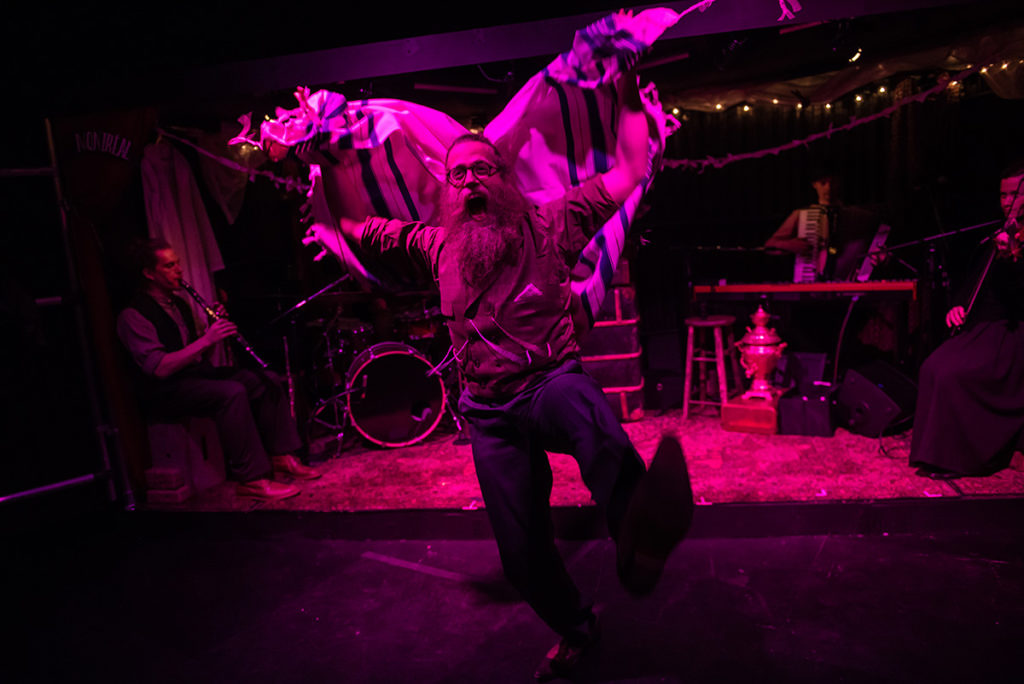 "Full of soft humor, sweet joy, dark despair, and blessed hope," said Talkin' Broadway.
"The deft direction by Christian Barry keeps the journey fluid, never wasting a glance or movement to communicate an emotion," said Theatre Reviews. "Playwright Hannah Moscovitch presents a script that is clear, concise and colored with empathy but never sentimental."
Hannah Moscovitch wrote the play based on her actual great-grandparents, Chaim and Chaya Moscovitch, who fled violence in Romania and arrived at Halifax's Pier 21, making this a very personal tale.
Don't miss this incredible experience, as it's only in Calgary for a limited time. February 5 – 16, at Alberta Theatre Projects.
---