Stealing Sam on hold until further notice
Today, we've made the difficult decision to put our upcoming production of Stealing Sam on hold until further notice.
This show has a lot of heart behind it. Stealing Sam is a joint creation between Steven Gallagher, who wrote the script and plays the main character Jimmy, and Darcy Evans, our late Executive & Artistic Director, who was the original director and co-creator of the show when it first premiered to audience, critical, and box office success at the Toronto Fringe in 2013. Stealing Sam is in honor of Darcy, and his partner Andrew Scanlon is directing our production based on Darcy's original direction.
Work on this production has been on-going since the start of 2021, with our original intent to produce Stealing Sam in late February. However, pandemic restrictions meant that we couldn't proceed as we had originally hoped. When livestreaming productions became a possibility again in early March, our team worked hard to finalize the set, props, designs, and audience materials and secure a film production team so we could stage our first full production in the Martha Cohen Theatre since March of last year without haste.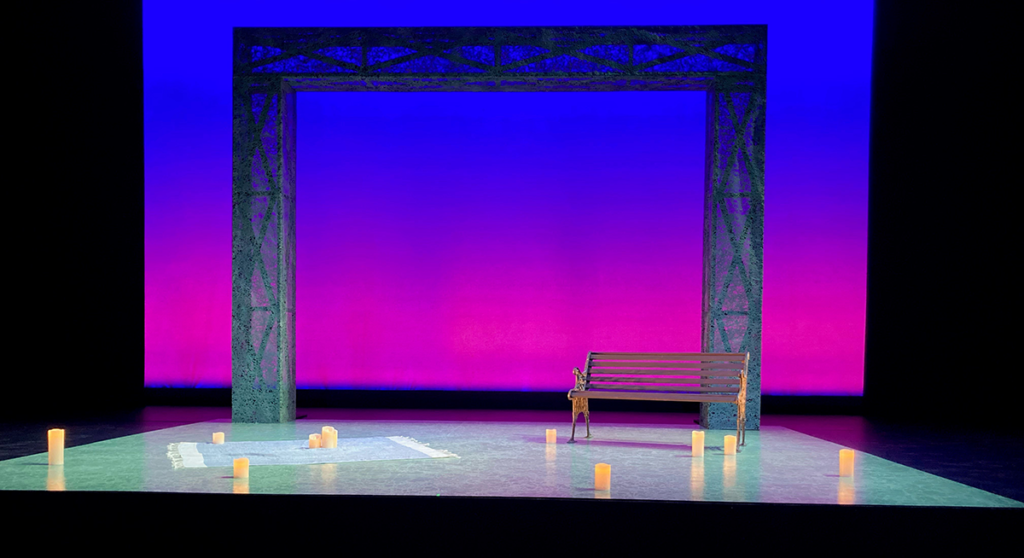 On April 6, we held our first reading of the play under the strictest of safety protocols in the Alberta Theatre Projects Rehearsal Hall. From what I was able to witness that day while watching Steven's first rendition of the script, his performance is one of the most beautiful things you can witness. That day, everyone in the Alberta Theatre Projects family was so energized that we were putting on a theatre production again and bringing art to you, our audience members.
At the end of rehearsals that same day, new restrictions from the Province were announced that brought us back to Step 1 in the Path to Recovery, meaning that rehearsals and performances were no longer permitted, effectively restricting access to our spaces for rehearsals. However, the heart of this show meant that everyone involved with Stealing Sam remained nimble and ready to adapt as we needed. Andrew and Steven immediately began rehearsing virtually and have done so for the last two weeks without being in the same room as each other.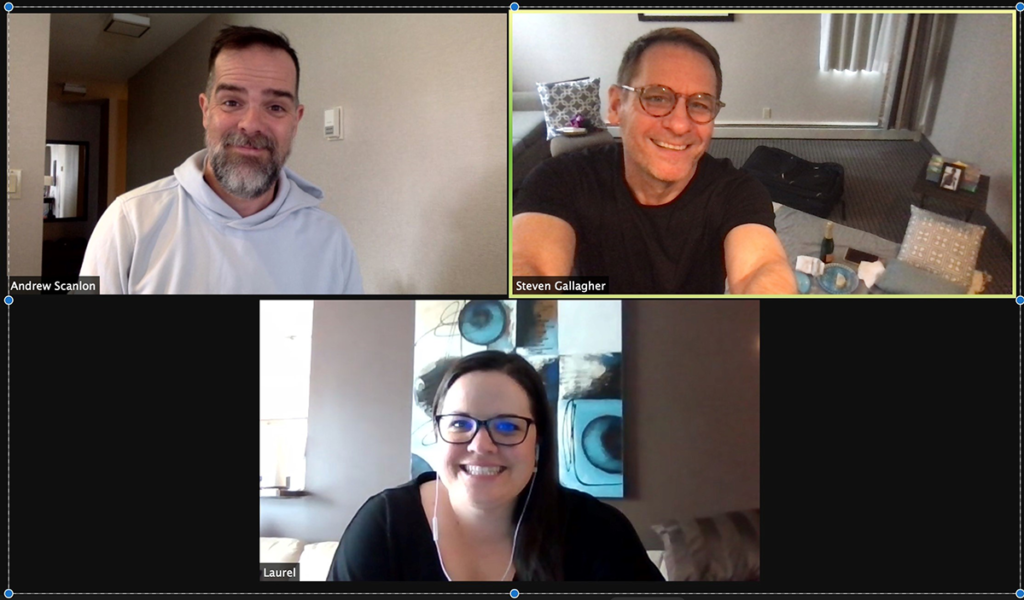 While they've been busy with virtual rehearsals, our crew have continued to get the theatre ready for the full production. In tandem, our management team has worked closely with government authorities at every level to see if it was possible to continue with this show and record it for broadcast as planned. Our contacts at every government agency have been extremely helpful in guiding us through how this might be possible, but ultimately, the scale of show we are hoping to stage is not within current guidelines as we all live through the COVID-19 Pandemic.
We are heartbroken that we have to make this decision, but we are still committed to staging the show as soon as possible. The work our artists and crew have put into Stealing Sam means that we are truly on standby and ready to go as soon as it's safe to do so. The set is built, our artists are rehearsed, and we are ready to hit the record button on our cameras and share the show with you as soon as we're able to do so.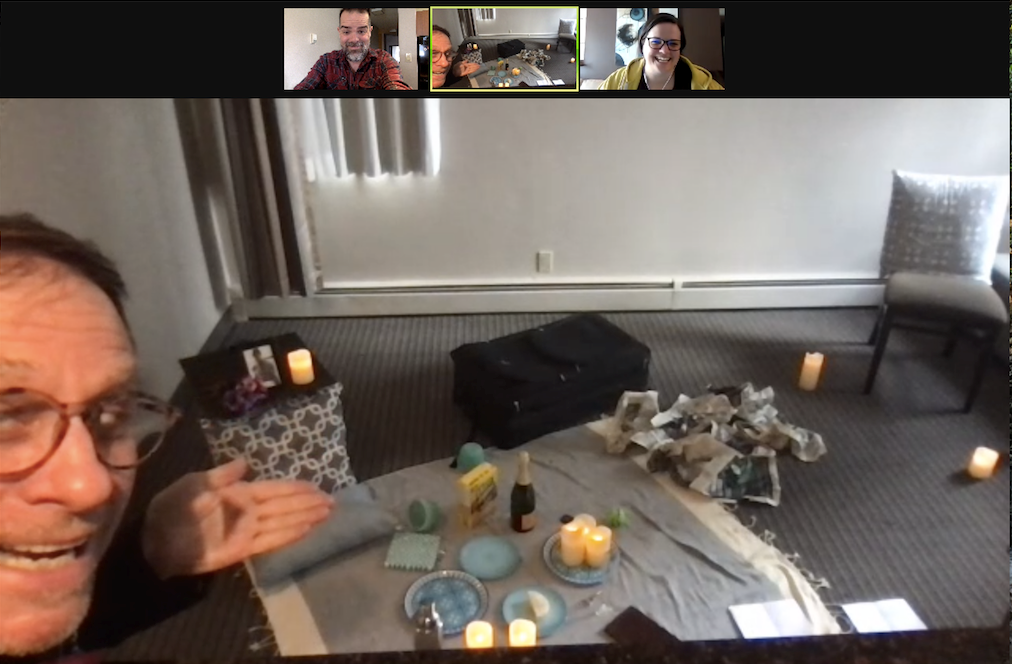 We will share an update with new dates as soon as we can confirm them, but until then, ticket sales will remain on hold for this production. If you are hungry to witness contemporary theatre while we await Stealing Sam, I encourage you to check out our Playwrights Projects events, which run every Friday until May 28.
I hope you'll join us for Stealing Sam. It's a beautiful show that I know will steal your heart.
To those who have already purchased tickets, we will hold your ticket for the new broadcast dates when we confirm them. Additionally, if you would prefer to convert your ticket value into a donation for a tax receipt or receive a refund in full, you may contact our box office at tickets@atplive.com or by phone at 403-294-7402.
As we continue to live through this pandemic, our thoughts are with you as members of the Alberta Theatre Projects family. We cannot wait to share Stealing Sam with you and celebrate the magic of contemporary theatre we all love.

Kyle Russell
Interim Executive Director
---
Top photo: Steven Gallagher. Photo by and generously donated by Racheal McCaig