From tires to tails – creating Narnia from scratch
Designer relishes opportunity to tackle iconic The Lion, The Witch and The Wardrobe
By Jamie Zachary
The stage is a second home of sorts for Hanne Loosen.
Trained in costume design in her native Belgium and later scenic design in Berlin, she has spent a lifetime embracing "the magic that theatre can bring."
"I'm fascinated by how the curtain can go up and it can be dream-like – and how everything you see visually that helps support the story," said Loosen, who moved to Canada nearly six years ago and now calls Calgary home.
Her most recent vision will come to life later this month when Alberta Theatre Projects lifts the curtain on The Lion, The Witch and the Wardrobe.
Loosen will assume set and costume responsibilities for ATP's third production of the season, including the tall task of transforming the Martha Cohen Theatre into the fabled land of Narnia, and dressing up iconic characters such as Mr. Tumnus, Aslan and the White Witch.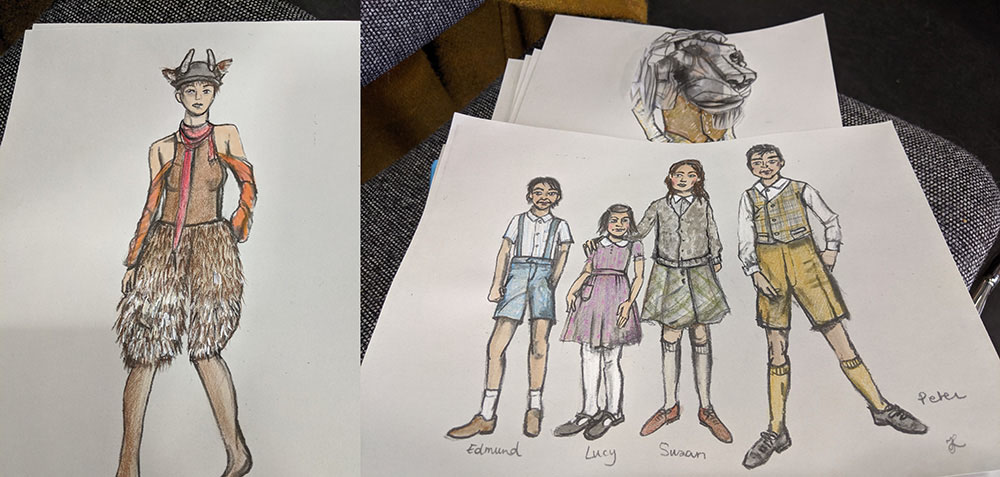 Loosen said director Darcy Evans has stayed faithful to the original story that children have loved for generations, yet with some exciting variations.
"The story will be familiar to audiences. There's still a wardrobe. There's still a lion. There's still a witch, fur coats, swords and battles. All these elements will be there," she explained.
"But we're also setting it in an apocalyptic Narnia that includes a subtle Mad Max futuristic-like look. For example, we're making beaver tails out of recycled tires.
"It's not so much about making fluffy animals or having an actor completely painted like a beaver. It's more of a fantasy approach to how an animal could look that's still half human."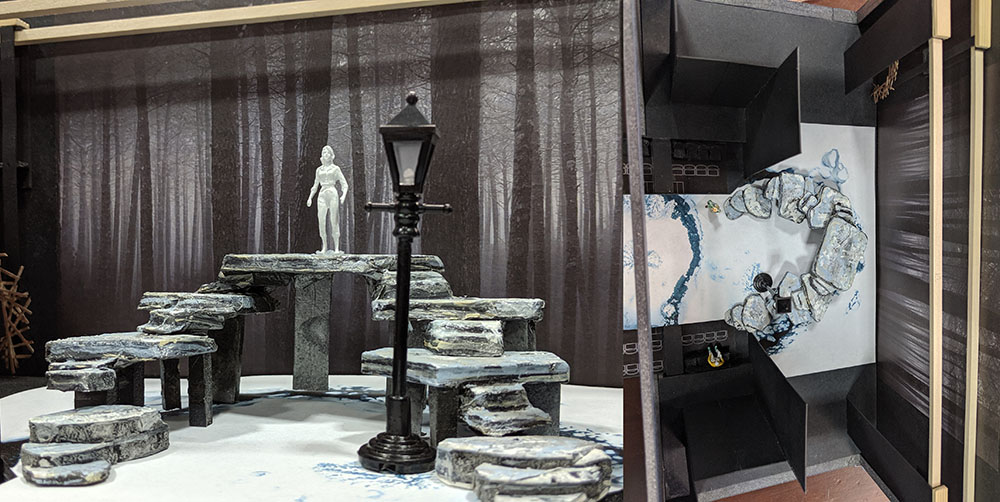 Loosen has also been eager to assume both set and costume responsibilities on The Lion, The Witch and The Wardrobe – especially since the two are so intertwined in this mythical world.
"What's really exciting for me on this project is sometimes I design costumes and sometimes sets," she said. "With a play like this, which is very fantasy-like and set in a magical world, it's really exciting to do both.
"From the beginning, I was able to bring that vision together – the set, the props, the armour, the costumes. All of them were able to work very tightly together."
Loosen thrived on the challenge of transporting audiences from a dusty English mansion to the far-away world Narnia – not an easy feat without the benefit of a Hollywood green screen.
"We wanted to physically have a real wardrobe and the ability to walk through it – even if it disappears and never comes back," she said.
"We were really aware of still presenting a story in a way that children imagine it."
***
The Lion, The Witch & The Wardrobe runs at the Martha Cohen Theatre from Nov 19 to Dec 29. Reserve your tickets today, call 403-294-7402 or email tickets@ATPlive.com.
Season subscriptions are also available. Reserve yours today and enjoy all of ATP's upcoming performances, including Old Stock: A Refugee Love Story coming up next from Feb 5-16.