What DID ATP do with those donated used wedding dresses?
In November, Alberta Theatre Projects asked the community for their help in the search for used wedding dresses to bring our show, Undressed, to life. Posted on social media and followed by an interview with CBC  featuring writer and performer Louise Casemore, the request was for white and off-white gowns to be repurposed through theatre magic for the onstage set design.
When the call was made, the hope was to receive around 50 dresses, but our expectations were modest, anticipating around a dozen. The team was prepared to shop at second-hand stores and borrow from various sources to fulfill the need.
We asked – and were overwhelmed with gratitude for how our generous community responded! The enthusiastic offers to donate their dresses far exceeded our wildest expectations! In less than a month, Undressed received close to 100 dresses from across Alberta and even one from a patron in Montana. The donated gowns were old and new; some had been worn down the aisle 60 years ago, and others just this past summer.
Every dress we received was incorporated into the show's production – from creating the set and design elements to prop pieces and costumes.
---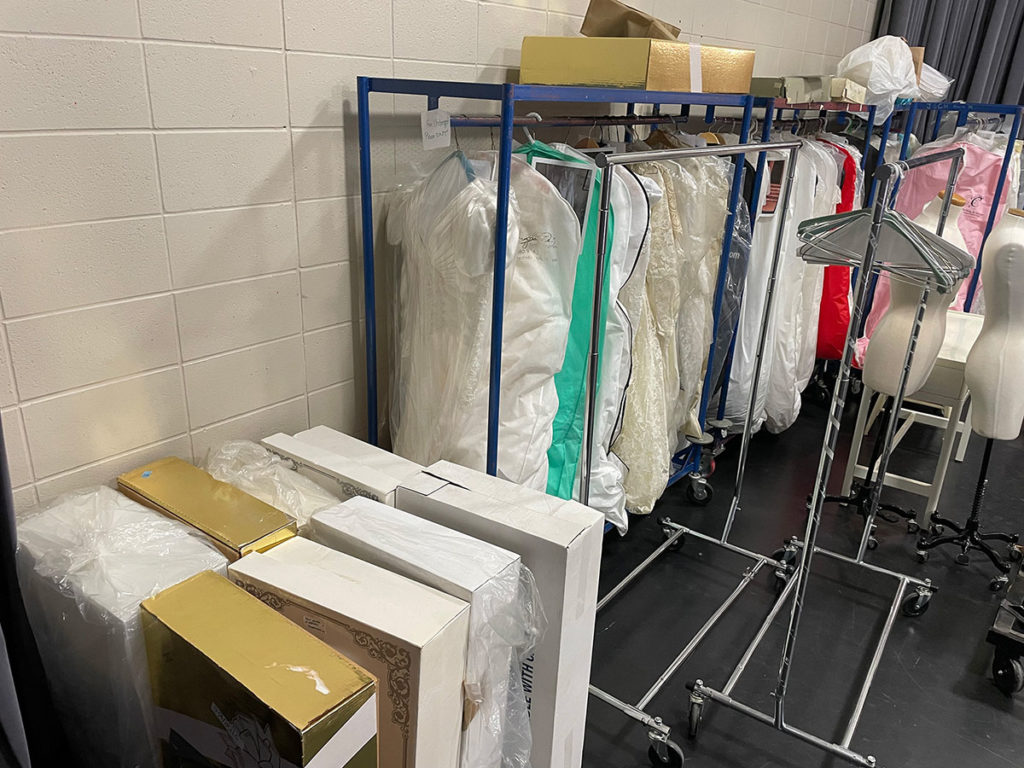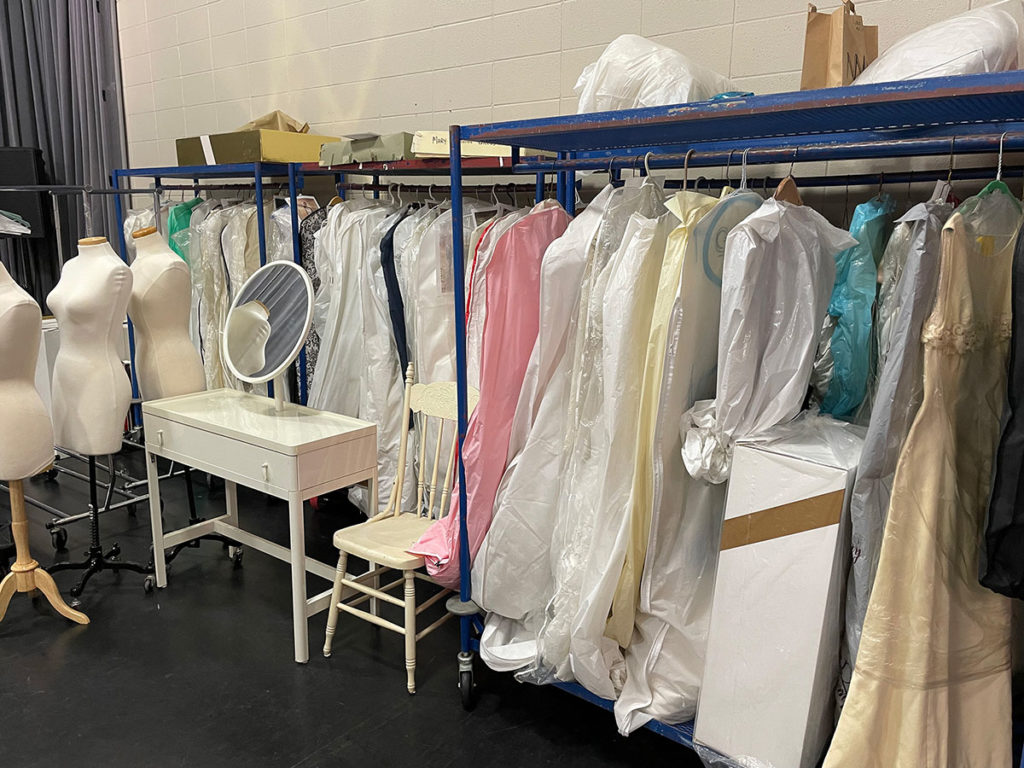 ---
"What you see up on stage is built from the fabric memories of hundreds of love stories. While we don't know the story of each dress, we know deep within our bones that each one is special. For at least one day, each of these gowns existed to be worn by a bride… We hope we've honoured the gowns well, and that over the course of this evening, each of you gets a glimpse of a story that resonates with you. These dresses were meant to inspire, and you – the audience – provide another opportunity for these beauties to shine."
– taken from the Note from the Directors in the Undressed playbill, written by Jenna Rodgers & Kathryn Smith
After the donation deadline, ATP received more offers of dresses than our available capacity. We spoke with the Women in Need Society (WINS), who said they were open to receiving these donations. ATP shared WIN's contact with a number of potential donors, with the hope that these gowns would find their way to brides whose own wedding stories are just beginning.
---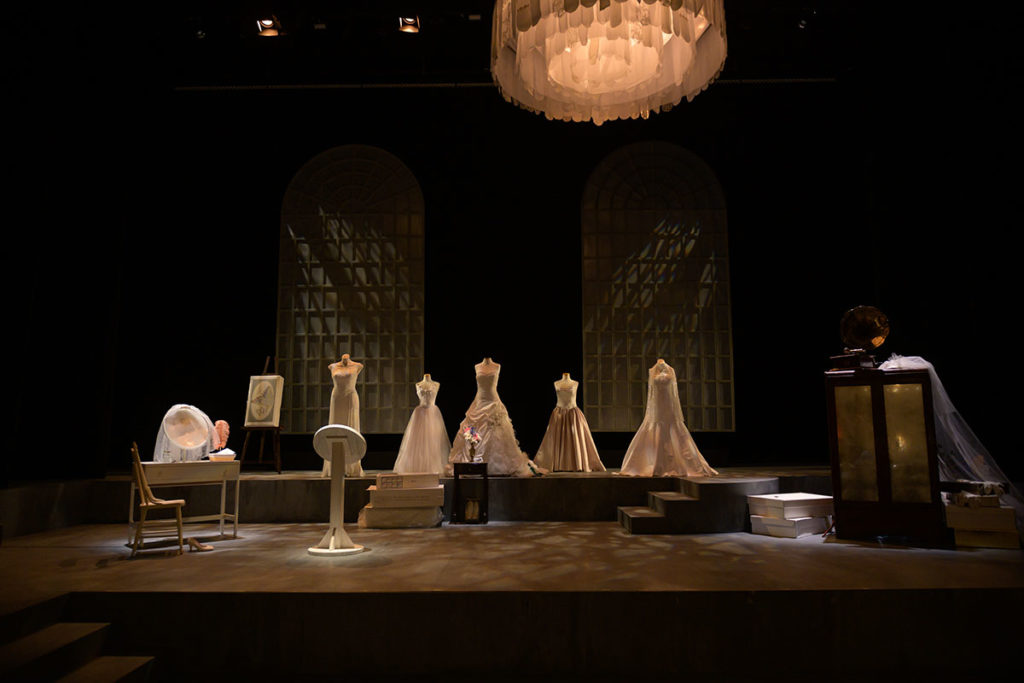 ---
On behalf of all of us at Alberta Theatre Projects, THANK YOU from the bottom of our hearts for allowing us to give your wedding dresses a second life on stage, and for helping to make Undressed a reality.
We invite you to see for yourself how we have made these dresses shine again. Undressed, a solo, scripted interactive show, written and performed by Louise Casemore, runs from January 26 – February 13, 2022.
Click here for more information and tickets.
---
Header Image: Louise Casemore in Undressed. Photo by Benjamin Laird. Set Design by Lane Shordee. Lighting Design by Jonathan Kim. Costume Design by Bianca Guimarães de Manuel. Assistant Costume Design by Anne Kirsten.