ATP's Charlotte's Web: A Brand New Take on a Timeless Story
Featuring dazzling acrobatics and a live, original music score, Alberta Theatre Projects' modern-day adaptation of Charlotte's Web brings with it a brand new take to its encore production of this timeless story, filled with the everlasting magic fans have always loved.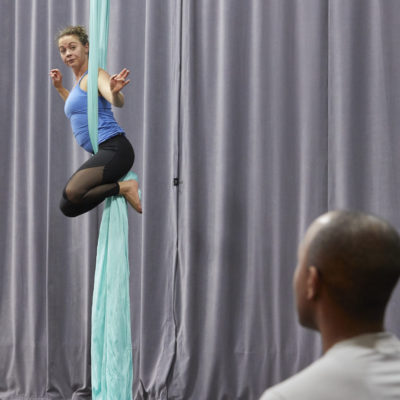 In ATP's second production of Charlotte's Web, Aerial Movement Creator, and native-Calgarian Léda Davies is making her debut with ATP as the story's heroine, Charlotte: a very special spider who saves a piglet named Wilbur from becoming porkchops. The revamped production will have Davies performing impressive acrobatics on a number of silks that have been strategically incorporated into Anton deGroot's innovative set design. Named as part of Avenue Magazine's 2017 list of Top 40 Under 40, deGroot's designs are faithful to the nostalgia of Charlotte's Web, with key surprises that make revisiting the story well worth it. Envisioned to be set in 2017, the production has a cast of ten actors, many of which will play multiple characters including barn animals, made possible in part by the clever costume design of Jen Arsenault. A number of cast members will also perform musically alongside Musician and Composer Ethan Cole. Cole has composed an original Rocky Mountain Folk musical score for the production, in its entirety written with only original lines from the play's script.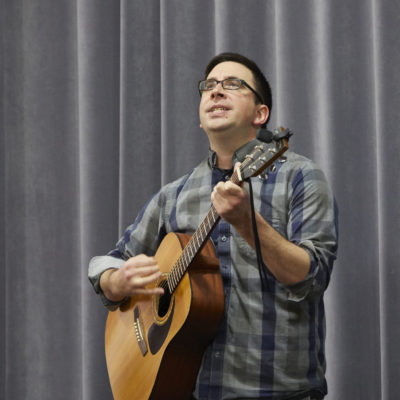 "I am proud to direct this brand-new production of Charlotte's Web at Alberta Theatre Projects," says Director Laurel Green. "We have made E.B. White's classic story of friendship and family our own. Charlotte's Web encourages us to slow down and appreciate the majesty of the world around us. To notice what grows and what changes as the sun rises and sets, and as the seasons change. To be grateful for our families – both the family that we are born into, as well as the family that we choose for ourselves. It is beautiful and bittersweet to celebrate what comes into our lives, and remember what has passed on, back to the earth."
Charlotte's Web runs from November 21 to December 31 at the Martha Cohen Theatre at Arts Commons (215 8 Ave. SE). Tickets are available at www.albertatheatreprojects.com or 403-294-7402. The play is suggested for audiences ages 5+.