Alberta Theatre Projects welcomes families from Kids Up Front back to the theatre for our annual holiday event!
It's been the longest intermission ever, with the pandemic preventing Alberta Theatre Projects from welcoming full audiences into our playhouse at the Martha Cohen Theatre since March 2020. On Sunday, November 21st, 2021, our company was delighted to open our doors, and welcome over 300 guests to watch the dress rehearsal of In Wonderland by Anna Cummer!
"The team at Kids Up Front, along with donors, make meaningful differences in people's lives,"
ATP has been co-hosting the annual holiday event with Kids Up Front since 2007. Kids Up Front Calgary has provided barrier-free experiences to children and youth in Southern Alberta for more than 21 years. Sadly, last year's event had to be cancelled due to the pandemic. But by adhering to the most up-to-date safety protocols, we were thrilled to be able to welcome families back to the theatre!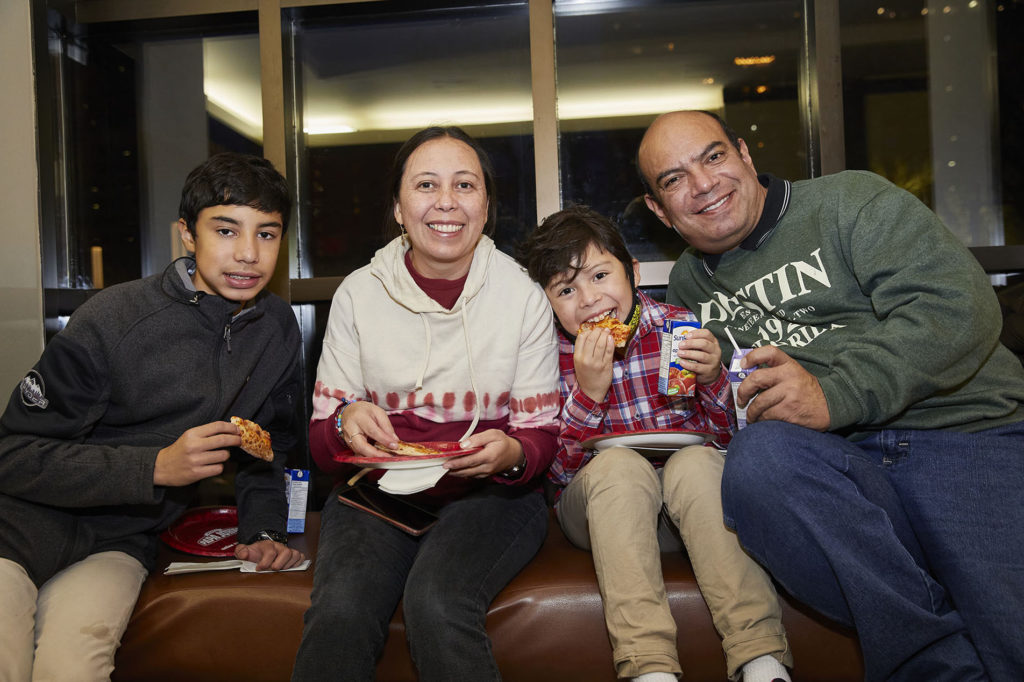 The event invited families in need to attend at no cost to them. These opportunities create joy, promote inclusion and strengthen communities. Transportation, lobby entertainment, food and drinks, an incredible show, and activities before and during intermission were all provided. Gift bags and candy canes were given out after the performance, so families could take them home and relive the fantastic memories made. It was beautiful to be able to deliver magic again – not just onstage, but for the people in our community that need it most.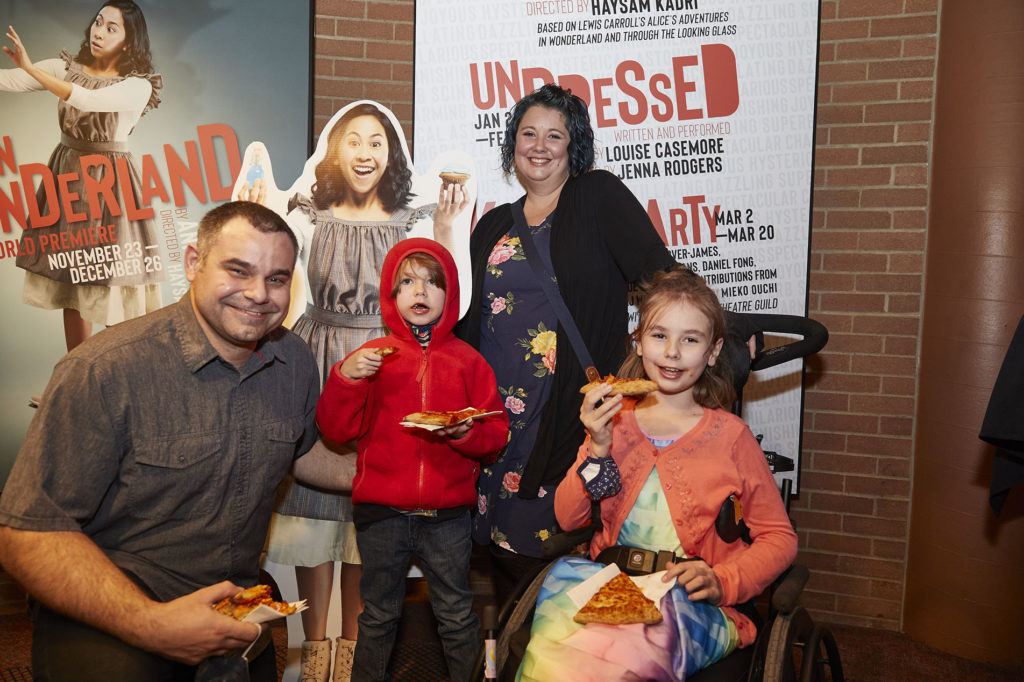 "The team at Kids Up Front, along with donors, make meaningful differences in people's lives," shared a Kids Up Front Agency Partner. "You give normalcy when things are chaotic. You give little pieces of respite to families that are struggling. You help bring siblings together. You bring bonding memories between parents and children. You help children with disabilities experience Calgary in ways they have historically never been able to. You open doors by filling seats. We are forever grateful for what you have done and continue to do."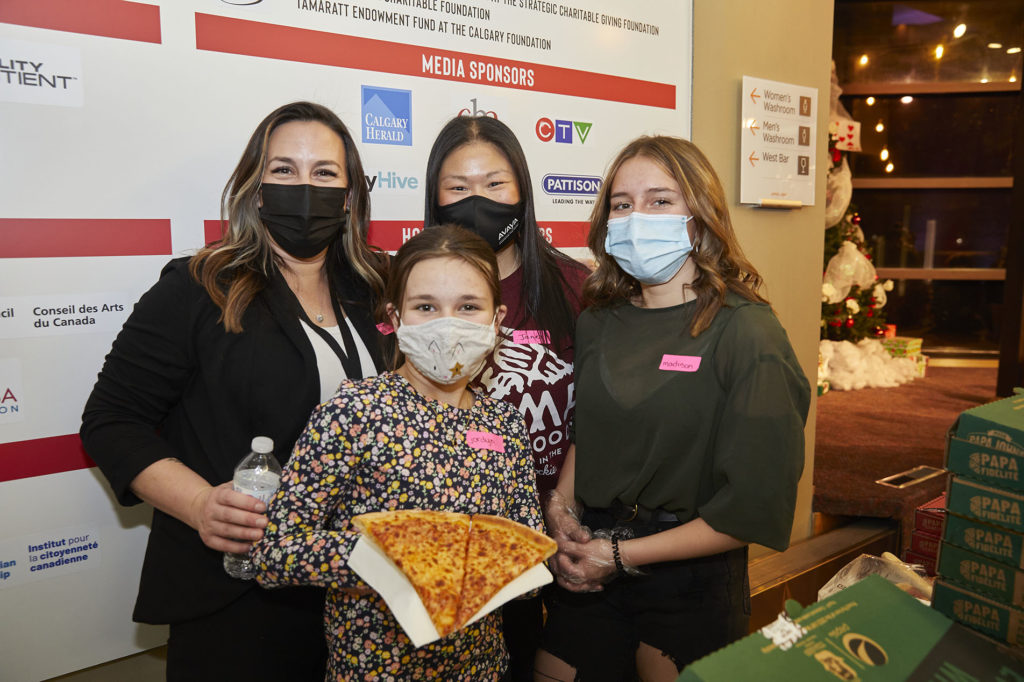 The experience was also magical for the cast of In Wonderland, and the entire ATP company.
"When we did our dress rehearsal for a room full of children, I was like, 'When's the last time that they have been able to experience something like this, that isn't just in front of a screen?'" said Sarah Roa, who plays Alice in the production.
Alberta Theatre Projects is incredibly grateful for the support our community has shown us – through all time and especially throughout the pandemic. ATP is especially proud to be able to give back through events like this. Sharing theatre together in person again fosters feelings of belonging and provides an opportunity for children to build positive memories that last a lifetime.
Special thanks to our community partners, without whom events like this wouldn't be possible:
Kids Up Front
Calgary Flames Foundation
Cenovus Energy
CIBC
Tim Hortons
Papa John's Pizza
Therese with Craft Life YYC
Stephanie Cohen with Yours Truly Cookies
To learn more about Kids Up Front Calgary, visit them on their website HERE.
In Wonderland by Anna Cummer, Directed by Haysam Kadri, runs from November 23rd to December 26th in the Martha Cohen Theatre at Arts Commons in downtown Calgary.
---
All photos by Jeff Yee