Student Writers Group Showcase
Saturday, May 15
7:00PM MDT
via Zoom
Join us virtually Saturday, May 15 for the Student Writers Group Showcase and experience new work from emerging young playwrights!
For this annual showcase, each member of the Student Writers Group has developed an original 10-minute play, and has been paired with a professional director/dramaturg and a team of some of Calgary's finest actors. We can't wait to share what these brilliantly creative young minds have come up with!
Under the guidance of facilitator and professional playwright and actor Camille Pavlenko (currently Alberta Theatre Projects' Playwright in Residence), the 2020-21 Student Writers Group has spent the past year exploring the craft of playwriting with professional playwrights and guest artists from across Canada. The Group has met weekly via Zoom to cultivate their playwriting skills and have conversations with guest artists, including members of the Alberta Theatre Projects Playwrights Unit.
---
Tickets by Donation
We at Alberta Theatre Projects believe that exposure to theatre is essential to learning and development and positively impacts the creativity and overall performance of the people in our community. Youth participation in structured arts activities enhances cognitive abilities and social skills that support learning, such as memory, problem-solving, and communication, and provides them with a rewarding, enriching environment to develop these skills.
 The Alberta Theatre Projects Student Writers Group has been a launching pad for the young artists of our city for over 30 years.
Your donation investment will go directly to supporting our Student Writers Group and ensuring that this vital program remains available for years to come!
You will receive your Zoom login information following your purchase.
---
Check out this blog post from Student Writers Group facilitator and Playwrights Unit member Camille Pavlenko about working with the young artists in the Student Writers Group!
---
Thank you to our Student Writers Group supporters!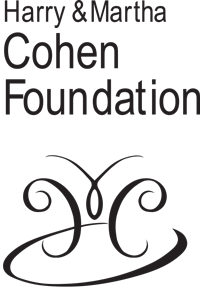 ---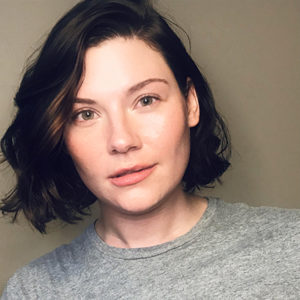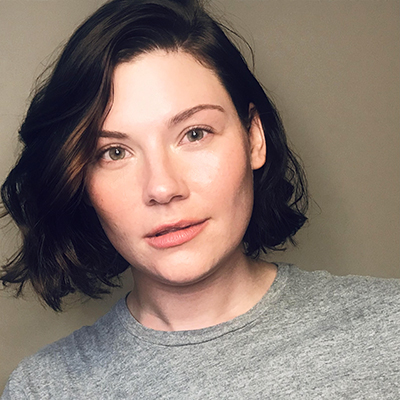 Camille Pavlenko, Student Writers Group Facilitator
Camille is a playwright and actor based in Calgary, Alberta. Her previous work has won and been short-listed for awards from, among others, the Playwrights Guild of Canada, Theatre BC, Ottawa Little Theatre, the Alberta Playwriting Competition, and the Herman Voaden Prize. This season, as part of the Playwrights' Unit at ATP, she'll be working on expanding her award-winning comedy, Go for Gold, Audrey Pham. Past productions of her plays include The Hitchhiker (Vertigo Theatre – Radio Play), The Jackal and Her Reflection (NextFest, Edmonton), and Straight On 'Till Morning (Red Phone Theatre, Calgary). Along with composer KP Smith, Camille was selected for the 2018-19 New Musical Program at Alberta Musical Theatre Company (Alberta Opera), which culminated with the world premiere of their original TYA musical, Baba Yaga. Camille was most recently seen onstage in Noises Off (Theatre Calgary), The Outsider (Stage West Theatre), and Blackbird (Verb Theatre). She is the recipient of the Allied Arts Council's Young Artist Award and is a Betty Mitchell Award nominee. Camille is currently the Playwright in Residence at Alberta Theatre Projects.