Student Writers Group Showcase
Featuring new plays from the ATP Student Writers Group
Saturday, May 14, 2022
7:00PM MDT
2022 marks the 36th year of ATP's Student Writers Group!
This season-long program fosters teen-aged writers in their pursuit of playwriting and other creative endeavours. The Student Writers Group is open to all students regardless of their experience with writing or theatre.
In addition to weekly lessons revolving around dramatic structure and different aspects of the playwriting process, the students also engaged with a series of guest artists (members of the local and national theatre community), and received tickets for each of the shows in ATP's season.
Each student also received notes from professional directors, and after those rounds of feedback, the short plays then went through a furious workshop weekend, where our roster of professional actors worked in tandem with the students and their directors to ready the piece for this performance.
You will be seeing the culmination of months of hard work from these future rock stars of the industry.
Tickets are by donation! When purchasing your ticket, the ticket price will appear as $0.00 and the prompt for a donation will occur later in the purchase path. Thank you!
---
Student Writers Group Instructor: Camille Pavlenko
Playwrights: Nadoo Abaagu, Hannah Caparino, Maya Deitrich, Julia Hasse, Isabella Pigeon, Eli Smart
Directors: Caleigh Crow, Karen Johnson-Diamond
Actors: Miku Beer, Kit Benz, Meg Farhall, Daniel Fong, Isabella Pedersen
---
The Alberta Theatre Projects Student Writers Group is generously supported by RBC Emerging Artist Project and The Harry & Martha Cohen Foundation.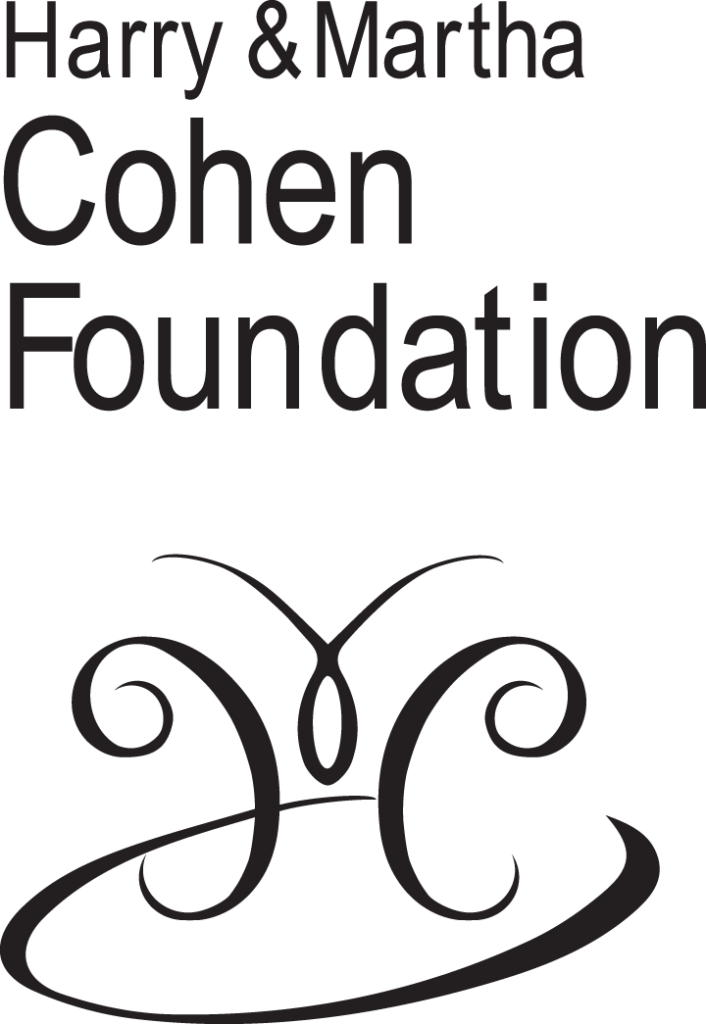 ---
Order of Events:
Daunting Everest
Written by Nadoo Abaagu
Directed by Caleigh Crow
Performed by Miku Beer and Daniel Fong
Stage Directions Read by Karen Johnson-Diamond
A Radio Play
Written by Eli Smart
Directed by Karen Johnson-Diamond
Performed by Kit Benz and Daniel Fong
Stage Directions Read by Miku Beer
Run
Written by Julia Hasse
Directed by Caleigh Crow
Performed by Miku Beer, Meg Farhall, and Isabella Pedersen
Stage Directions Read by Daniel Fong
– 5 Minute Intermission –
Unholy Housewife
Written by Isabella Pigeon
Directed by Caleigh Crow
Performed by Miku Beer, Daniel Fong, and Kit Benz
Stage Directions Read by Karen Johnson-Diamond
Closing Statement
Written by Maya Deitrich
Directed by Karen Johnson-Diamond
Performed by Isabella Pedersen, Meg Farhall, and Miku Beer
Stage Directions Read by Kit Benz
The 2 Dollar Meet Cute
Written by Hannah Caparino
Directed by Karen Johnson-Diamond
Performed by Kit Benz, Meg Farhall, and Isabella Pedersen
Stage Directions Read by Miku Beer
---
Playwright Bios
Facilitator Bio
Directors
Actors
ATP Sponsors & Supporters
Playwrights Projects 2022
Zoom Presentation Tips
---
Playwright Bios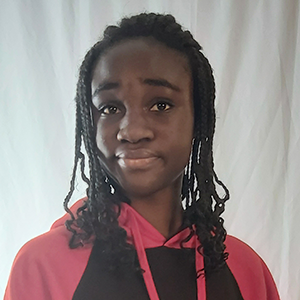 Nadoo Abaagu – Playwright, Daunting Everest
Nadoo Abaagu was born in Nigeria but grew up and currently lives in Calgary, where she is a grade ten student at John G. Diefenbaker High School. Daunting Everest is Nadoo's first play. Participating as backstage crew in many of her school productions, she has always enjoyed writing, theatre, and film. An avid book collector, she also ventures into short story writing, poetry, and—in the future—screenwriting. This summer, she plans to begin her first screenplay and short play, "Black Seed". She looks forward to a summer in the mountains of British Columbia, exploring new mediums of writing and storytelling.
---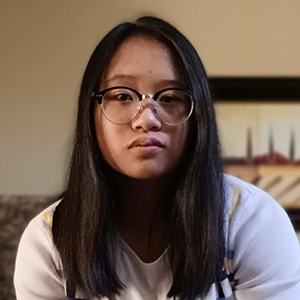 Hannah Caparino – Playwright, The 2 Dollar Meet Cute
Hannah Caparino is currently a grade 12 student attending John G. Diefenbaker High School. Past writing highlights include: Homecoming (short story), The Passing of Knowledge (animated short), and Undefined (short play). Hannah is also the creator of the "Beyond the Blue" podcast. Previous theatre experience includes stage managing her school's production of the Wizard of Oz in 2019, where her leadership skills earned her the Excellence in Technical Theatre Award. This fall, Hannah will be attending the University of Calgary, and will continue to develop plays and scripts with the goal to branch out into film and television.
---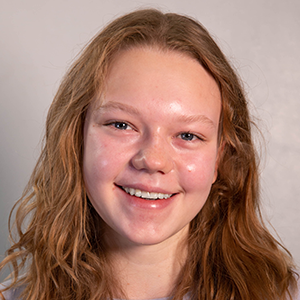 Maya Dietrich – Playwright, Closing Statement
Maya Dietrich is a playwright, actor, and grade 10 student at Central Memorial High School's Performing and Visual Arts program for theatre. She has previously studied techniques for acting on camera, stage combat, and playwriting. She recently directed and co-wrote a mask performance, and her first play is a part of the 2022 Alberta Theatre Projects' Student Writers Group. Past favourite projects include a high school production of The Witches, based on the book by Roald Dahl. When she isn't busy writing and performing, Maya enjoys going on long walks and spending time with her three pets.
---
Julia Hasse is a playwright, student athlete at Lord Beaverbrook, and exchange student from Switzerland. It's her first year in the Student Writers' Group at ATP, but she has past experiences in acting and developing plays for her school in Switzerland. Besides playwriting, Julia invests a lot of her free time into different art projects, writing poetry, and all different school sports, including climbing and table tennis. Currently, Julia is working on her first poem collection, her second play called Indigo Night, and (with the warm weather) she is preparing to start outdoor rock climbing.
---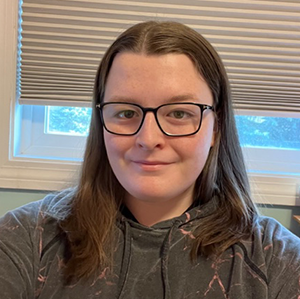 Isabella Pigeon – Playwright, Unholy Housewife
Since she was little, Isabella Pigeon would direct plays in the basement of her cousin's house, where she also created movies that would later be deleted, for more space on her device. She has always enjoyed writing, from the short story series she did in grade eight, to the newspaper press group she opened up at her high school. Currently, Isabella is working sound for her school's play and in the beginning stages of writing a new script, conveniently named The Play, and which might hopefully be selected to be next year's production at her school. In the future, she hopes to study screenwriting at the Vancouver Film School.
---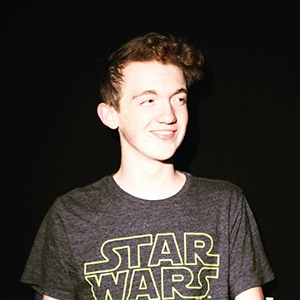 Eli Smart – Playwright, A Radio Play
Eli Smart is a filmmaker, screenwriter, playwright, and poet who was born in Mohkínstsis/YYC. His film work includes Adaptation in the Impoverished City, Clubs of Night, and My Life, 6 Feet Apart. Past plays include Thank You For Everything, The Rule of Law, and United We Fall. He is also an instructor for the Alexandra Writers' Centre Society, teaching the "Reality is Optional" online club. Eli is attending SAIT's Film and Video Production course in the fall and is working on a documentary film called Reality is Optional: An Optional Guide to Taking Over The World and a short play called The Turbulent Tale of Mr G.
---
Facilitator Bio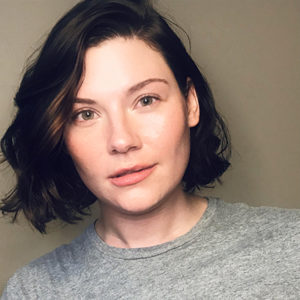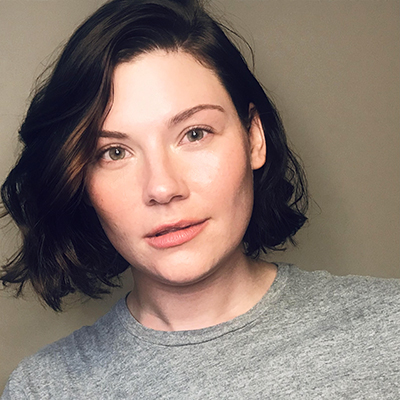 Camille Pavlenko – Student Writers Group Facilitator and Instructor
Camille (she/her) is an award-winning theatre artist from Mohkinstsis/Calgary, presently living on the West Coast on unceded Coast Salish territory. Last season, she was the Playwright in Residence at Alberta Theatre Projects, and a member of their Playwrights Unit. Recent projects include These Moments of Shine (Lunchbox Theatre Stage One Festival), Go for Gold, Audrey Pham (Lunchbox Theatre, Alberta Theatre Projects), The Hitchhiker (Vertigo Theatre), Vasilisa & Baba Yaga (with composer KP Smith, Alberta Musical Theatre Company), and the upcoming USS ARTEMIS (co-created with Ali DeRegt); a sci-fi radio play that uses binaural audio to create an immersive experience, coming June 2022 from Boathaus Studios and Vertigo Theatre. www.camillepavlenko.com
---
Directors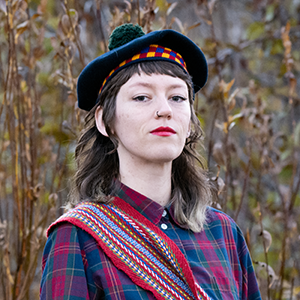 Caleigh Crow – Director, Daunting Everest, Run, and Unholy Housewife
---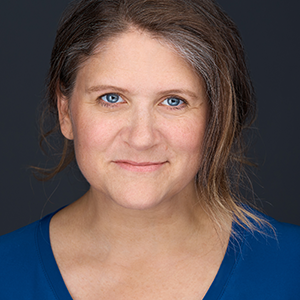 Karen Johnson-Diamond – Director, A Radio Play, Closing Statement, & The 2 Dollar Meet Cute
---
Actors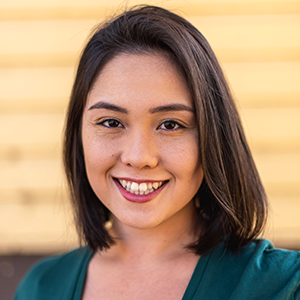 Miku Beer – performing in Daunting Everest, Run, Unholy Housewife, Closing Statement
---
Kit Benz – performing in A Radio Play, Unholy Housewife, The 2 Dollar Meet Cute
---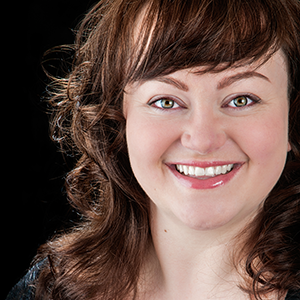 Meg Farhall – performing in Run, Closing Statement, The 2 Dollar Meet Cute
---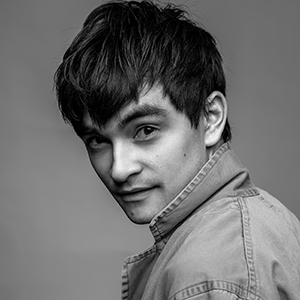 Daniel Fong – performing in Daunting Everest, A Radio Play, Unholy Housewife
---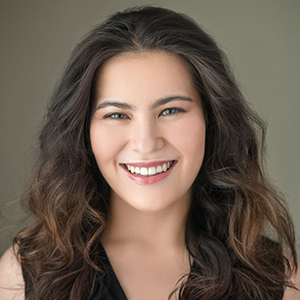 Isabella Pedersen – performing in Run, Closing Statement, The 2 Dollar Meet Cute
---