Little Elves
Book & Lyrics by Kodie Rollan
Music & Lyrics by Alixandra Cowman
Friday, May 13, 2022
7:30PM MDT
A new musical inspired by the story of St. Nicholas and the Evil Butcher. After escaping from the clutches of a Butcher who kidnapped them, three young girls conspire to find a way to escape a town that is not so welcoming to them. A reimagining of a folk tale gone wrong, we are brought into a world of lies, deceit, and desperation. When the chips are stacked against you, what will you do to survive?
Featuring: Kathleen Faith Ballangan, Conrad Belau, Amy On, Morgan Yamada
Director/Dramaturg: Byron Abalos
Playwrights Unit Coordinator: Trevor Rueger
Zoom Coordinator: Natjelly Lozada
Playwright Bios
Welcome Note from Rohit Chokhani
Welcome Note from Trevor Rueger
ATP Sponsors & Supporters
Playwrights Projects 2022
Zoom Presentation Tips
---
Playwright Bios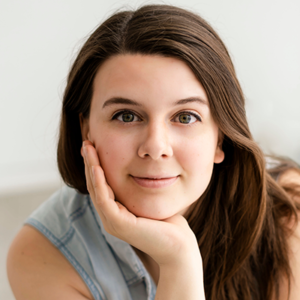 Alixandra Cowman – Playwright, Little Elves
Alixandra Cowman is an accomplished songwriter and composer whose music has been heard all over the world through podcasts, children's media, short films, full-length albums, and theatre productions. Her first songs were written at the ripe age of 4, when she would take words out of her parents mouth and put them to song and dance, only occasionally to their embarrassment. She has written the music and lyrics for another Christmas musical entitled Home For The Holidays, which was featured in Lunchbox Theatre's 2020 Stage One Festival Redux, and will receive another workshop through their new Stage Two program in Fall 2021. Alixandra is one half of acclaimed folk duo The Dearhearts, with whom she has released two albums and toured across North America. She is simply delighted to be a part of this intrepid group of artists in this year's Playwrights Unit, and especially thrilled to be here alongside her wonderfully talented writing partner Kodie Rollan. She looks forward to being able to share her passion for lyric writing and songcraft with people who are just as passionate about words as she is. You can find music by Alixandra wherever music is streamed, or at alixandracowman.com. All the love to Conrad for the never ending support and bowls of chili.
---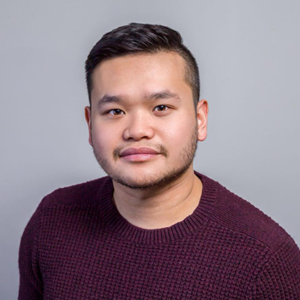 Kodie Rollan – Playwright, Little Elves
Kodie Rollan is Philippine-born, Scarborough-raised, Calgary-based playwright, dramaturg, actor, and producer. Kodie's practice is centered around telling stories that examine the socio-political environment of our world and is also rooted in the various communities he serves. He is also passionate about abolishing colonial structures within the nonprofit sector and working towards creating more equitable spaces. Kodie is an alumnus of the Noteworthy Program with The Musical Stage Company and Prime Mover Theatre. He is currently the Artistic Associate of Chromatic Theatre and is the lead dramaturg of their IBPOC Playwrights Unit. He is also an arts-educator with the Rozsa Foundation where he teaches the foundations of arts administration through the Rozsa Admin Fundamentals (RAFT) program.
---
Welcome to Playwrights Projects 2022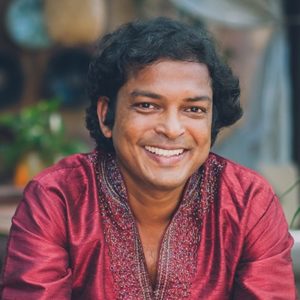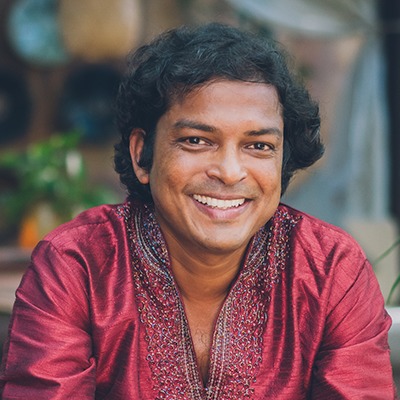 Alberta Theatre Projects is known nationally for our commitment to incubating new works. In continuing support of this mission, we are proud to present Playwrights Projects 2022 – a series of live virtual presentations of new plays written by Canadian storytellers.
Designed to nurture unique voices, the Playwrights Unit allows both emerging and established artists to have the support necessary to develop new theatrical work from an idea to a first draft. Members have met over video conference calls for eight months, exploring new perspectives and developing their projects. Alberta Theatre Projects acts as both an advocate and a home for storytellers throughout this process, providing flexible and responsive dramaturgical support to feed the development process.
While these uncertain times during the pandemic have created many challenges for the performing arts, it has also offered exciting possibilities for us to learn and innovate as an organization. One such positive has been the ability to engage both artists and audiences from afar by continuing to offer access to our Playwrights Projects on an online platform.
We are so proud to have been able to offer the opportunity to these storytellers to develop new works during the pandemic. Presenting their stories on an online platform will allow for a reading of their scripts in progress to reach people from all over Canada – and the world. Audiences will have the opportunity to witness these remarkable early drafts of new works from the comfort of their own homes, growing virtual arts communities in new and meaningful ways.
The Alberta Theatre Projects' 2022 Playwrights come to the virtual table with unique voices, interests and backgrounds. Their writing experiences range from award-winning published playwrights to first-time script creators. Playwrights Project 2022 is once again facilitated by Trevor Rueger, the Executive Director of the Alberta Playwrights' Network. Rueger oversaw this year's formal selection committee, which received over 40 pitches submitted for consideration from local and national storytellers interested in participating. This year's selection committee included Glynis Leyshon, Valerie Planche, and Mike Tan, with input from former ATP Interim Artistic Director Haysam Kadri.
Thank you for your continued support of Canadian storytellers, and Alberta Theatre Projects! Please enjoy these five Fridays in a row of online readings of brand new plays-in-development written by the 2021-22 Playwrights Unit members. Also, be sure to join us for the Student Writers Group Showcase, an evening of online reading presentations of new plays written by members of the ATP Student Writers Group.
Enjoy the shows!
Rohit Chokhani, Alberta Theatre Projects Artistic & Executive Director
---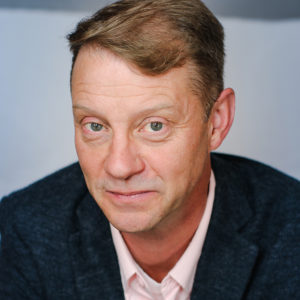 Welcome to the Playwrights Projects 2022! While we are thrilled about inviting you back into our theatre, we are also excited about beaming these new Canadian plays into your living room. Beginning in September this group of 7 theatre creators gathered monthly to share their experience, their wisdom, and their creations with each other. What you are about to witness is the culmination of 8 months of work by these writers and creators. Over the next few weeks, you will experience mystery, music, myth, & magic. Thank you for joining us and being an important part of the play development process. And thank you for your support of Alberta Theatre Projects and for supporting new Canadian plays! Enjoy.
Trevor Rueger, Playwrights Unit Coordinator & Alberta Playwrights Network Executive Director
---