Celebrity Hors d'Oeuvres
Thank you for another amazing Celebrity Hors d'Oeuvres!
Another delicious Celebrity Hors d'Oeuvres is in the books! A huge thank you to all of the incredible restaurants, celebrities, volunteers, auction donors, and sponsors who made the evening one to remember! A special shout-out to our Event Sponsor Willow Park Wines & Spirits – we couldn't have done it without you!
---
2019 Participating Restaurants:
---
Thank you to Willow Park Wines & Spirits for their support!
---
Participating Celebrities: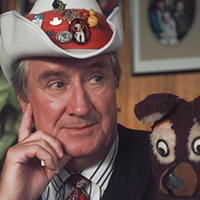 Ron "Buck Shot" Barge, CFCN's The Buck Shot Show
Ron "Buck Shot" Barge is a Calgary Entertainer and retired Host of The Buck Shot Show, a local children's television series that ran on CFCN Television from 1967 to 1997. When the show ended, it was the longest-running children's TV show in Canadian history.
---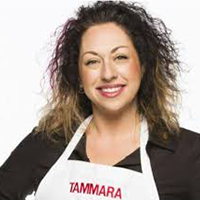 Tammara Behl, MasterChef Canada Finalist
Tammara was a teacher for 15 years, teaching high school special needs students. She got herself through university by playing high stakes poker. Tammara was a finalist, and fan favorite, on Season 1 MasterChef Canada. In addition, she did a 2-hour family Christmas special to open season 2, and was a guest judge on season 3. Now, Tammara owns a catering company as well as a company that sells high end cooking tools.
---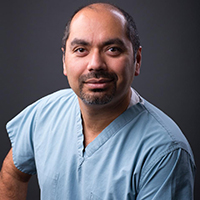 Dr. Raj Bhardwaj, Physician & CBC Radio Personality, Calgary Eyeopener
Dr. Raj Bhardwaj is a Family Physician working at the Sheldon M. Chumir Urgent Care Centre downtown. He's also a Clinical Associate Professor at the Cumming School of Medicine, in the Department of Family Medicine. Apart from his clinical work, Raj is passionate about science communication, and works to increase health literacy and science knowledge weekly on CBC Radio and TV. He's the syndicated Health and Medicine columnist for CBC Radio for Western Canada, and appears weekly on CBC TV in Calgary and Edmonton. Raj also volunteers as a judge at the Calgary Youth Science Fair, at Science Busker at Beakerhead, as a general nerd at the Calgary Comic Expo, and as a guest speaker for Adults Only Night at Telus Spark as well as Nerd Nite Calgary and the all-new Science Slam YYC.
---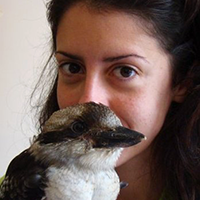 Dr. Malu Celli, Curator, Calgary Zoo
Dr. Malu Celli is a curator at the Calgary Zoo and spends her days ensuring the happiness and health of hippos, gorillas, giraffe and 200 other animals. This biologist has worked with wildlife for over 20 years in Brazil, Africa, Japan and England until the opportunity came to move to Canada. Malu dived right in: from rescuing critters and rebuilding the zoo after the 2013 flood, to opening Penguin Plunge and Land of Lemurs, two habitats that have transformed the face of the Calgary Zoo.  She is passionate about travelling and the arts, so if not at work, you'll find her in the mountains, backpacking South America or checking out a play or festival in town.
---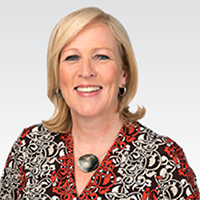 Sue Deyell, Radio and TV Personality
With more than 25 years as a radio announcer and two years as host of her own TV show, Sue Deyell loves talking to people!  She loves a new challenge and taking on the world of talk radio has given her just that. She says the focus and quick thinking needed to host The Morning News on 770 CHQR is almost as exciting as getting to work alongside Gord Gillies every day.
---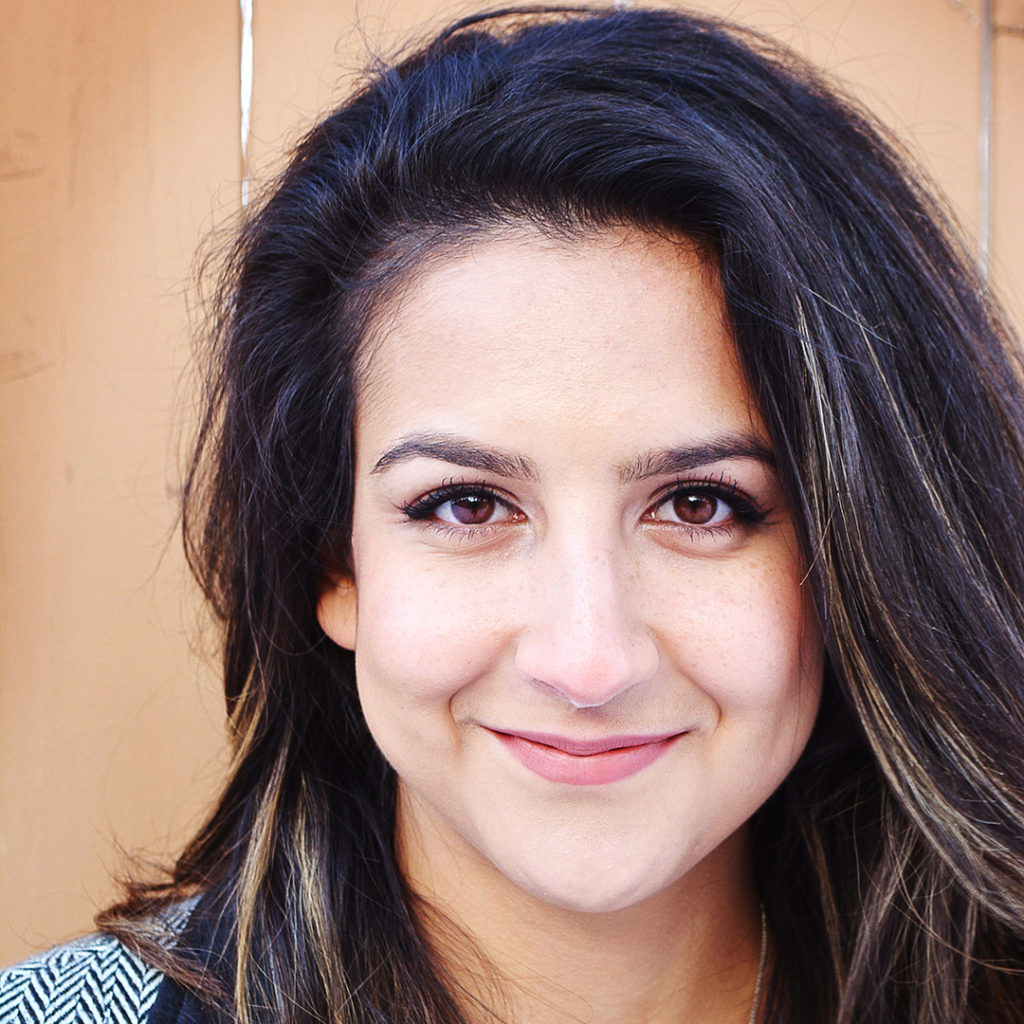 Sepidar Yeganeh Farid, Actor & Theatre Artist
Born in Iran, Sepidar has been an avid artist in Calgary for the past decade as a musician and actress. Recently, she had the pleasure of making her debut at ATP in The New Canadian Curling Club. She is thrilled to have been a part of such an amazing show that put diverse stories in the spotlight. Sepidar is also an advocate within the community for immigrant and refugee children and youth and has been working closely with them to give them the tools they need to succeed and inspiring them to develop their individual creative voices.
---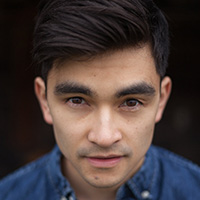 Daniel Fong, Actor, Singer & Theatre Artist
Daniel Fong has been a Calgary based actor, singer and dancer for the last seven years. He has worked closely with ATP on many projects and looks forward to joining them for his fourth season when he takes up the role of Peter Pevensie in The Lion The Witch and the Wardrobe. Daniel can be found performing on many of Calgary's stages year-round and in his downtime you can probably find him playing a board game or trying to figure out how to spell hors d'oeuvres. Enjoy the food!
---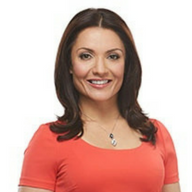 Camilla di Giuseppe, CTV News Anchor
In just over five years Camilla di Giuseppe has worked in three different Canadian cities, four different stations, has interviewed numerous interesting and fascinating individuals, and covered some extraordinary events.  She has been with CTV since 2006. News affects and impacts the communities we live in and she is very proud to be a part of the process. She Volunteers with the Salvation Army, and can be seen participating in charitable running events as well.
---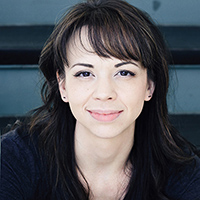 Helen Knight, Actor & Theatre Artist
Helen has had the distinct honor of working with ATP over the past two seasons playing Mary Tudor in both The Last Wife (for which she won a Betty Mitchell Award) and The Virgin Trial. This past January Helen joined the original Stratford cast in remounting The Virgin Trial with Soulpepper Theatre in Toronto. She occasionally moonlights as a playwright ("The Art of Kneading", "FUGLY"), pie baker, and nurse.
---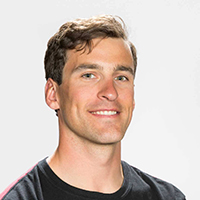 Denny Morrison, Canadian Olympian, Speed Skating
Denny Morrison is a Canadian speed skater who hails from Fort St. John, British Columbia.  He is an Olympic champion as a member of Canada's men's team pursuit.  Morrison won his first individual Olympic medal in Sochi when he won silver in the men's 1000m, followed by a bronze in the same Olympics in the 1500m race. Holding a total of four medals, Morrison shares the record for the most medals of any Canadian male long track speed skater.. Gold? You can see Denny, along with his wife, Joie, in the Heart and Stroke commercial, currently playing at all Cineplex Odeon theatres.
---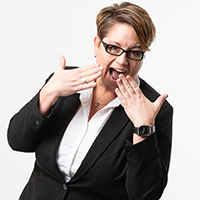 Jennie Ogilvie, The Comedian Medium
Jennie is Alberta's Favourite Medium – also known as The Comedian Medium. She opens all of her LIVE shows (over 100 and counting) with this phrase: "Hi, I'm Jennie. I date women, I have a 12-year-old daughter, and I talk to dead people. Any questions?" Jennie is happy to be on team Elbow Room, along with Sue Deyell and Denny Morrison – and is looking to Denny to show the rest of the team the "ropes" because he's the only one who has been to CHD before.  Plus, she's going to make you laugh to get alllllll the tokens!
---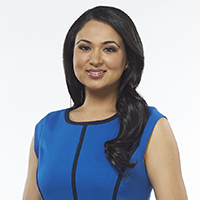 Ina Sidhu, CTV Calgary Reporter/Anchor
Ina is a Reporter/Anchor at CTV Calgary.  You'll find Ina out in the field reporting on location – and sometimes in the studio. She is a foodie, and always looking to try the newest restaurants in Calgary, and is excited to team up with Camilla DiGuiseppe for her first CHD.
---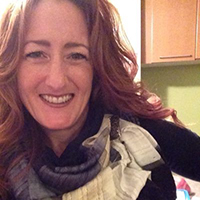 Christina Smith, Canadian Olympian, Bobsleigh
Christina Smith is one of the world's pioneers of the extreme winter sport of women's bobsleigh. She was Canada's first bobsleigh pilot at the inaugural Olympic Winter Games in Salt Lake City in 2002 with brake woman Paula McKenzie. A Montreal native who was raised in Calgary, Christina won Canada's first ever official World Cup bronze medals at the 2000 and 2001 events.
---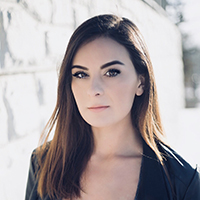 Natasha Strickey, Voice Actor & Theatre Artist
Natasha Strickey, Voice Actor & Theatre Artist (ATP's Rosencrantz and Guildenstern are Dead and ZORRO: Family Code).  She is a Calgarian actor and thrilled to be representing ATP for this event tonight. This season, she has worked closely with ATP, The Shakespeare Company, and Vertigo Theatre. Her voice work can be seen (or rather heard) on Netflix, Amazon Prime, and Crunchyroll streaming services. Bon appetite!
---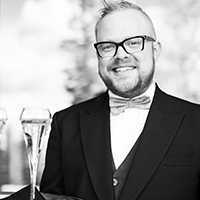 Jimmy-Lee Vennard, Azuridge Estate Hotel Estate Butler
As the Estate Butler at the Azuridge Estate Hotel, Jimmy-Lee Vennard is truly one-of-a-kind. The multi-talented butler has made it his mission to accommodate your needs and give you the best possible experience while visiting the Azuridge Estate Hotel. He works hard so that you don't have to!
---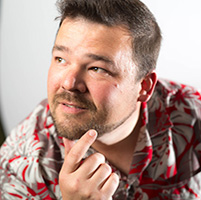 Neil Zeller, Calgary Photographer
Neil is a Calgary Photographer specializing in unique architectural photography, event photography and portrait photography.
---
If you have any questions about Celebrity Hors d'Oeuvres, please contact Director of Development, Chelsey Kehler.