Remembering Darcy Evans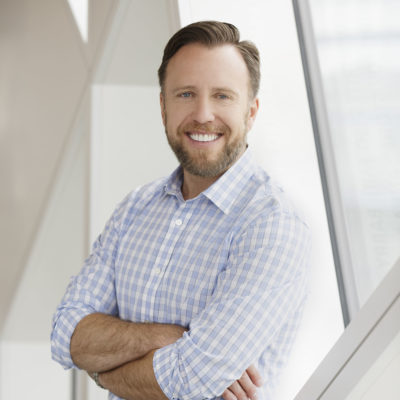 It is with profound sadness that we announce the passing of Darcy Evans, Alberta Theatre Projects' Executive & Artistic Director and a leader in Canada's theatre community.
Since March, Darcy had been battling cancer. Sadly, on Wednesday, November 25, Darcy lost this fight with family by his side. We express our sincere condolences to them as we all remember his legacy.
Darcy joined Alberta Theatre Projects in June of 2018 and has made a tremendous impact our organization.
As an artistic programmer, Darcy's selection of plays challenged our audiences' perceptions and emotions while also sparking joy and wonderment for both theatre buffs and audience members experiencing this magic for the first time. His love for exploring the possibilities of the Martha Cohen Theatre as a venue offered audiences the opportunity to immerse themselves in a production and become as much a part of the show as the performers on stage.
His programming hit a high note with audiences and critics alike. Recent accomplishments include Disgraced and Old Stock winning top prizes at this year's Critter Awards and The Lion, the Witch & the Wardrobe becoming the top selling show in the company's history. Darcy's programming included the finest Canadian and international plays driven by the collision of diverging ideas, points of view, class, gender, and cultural perspectives.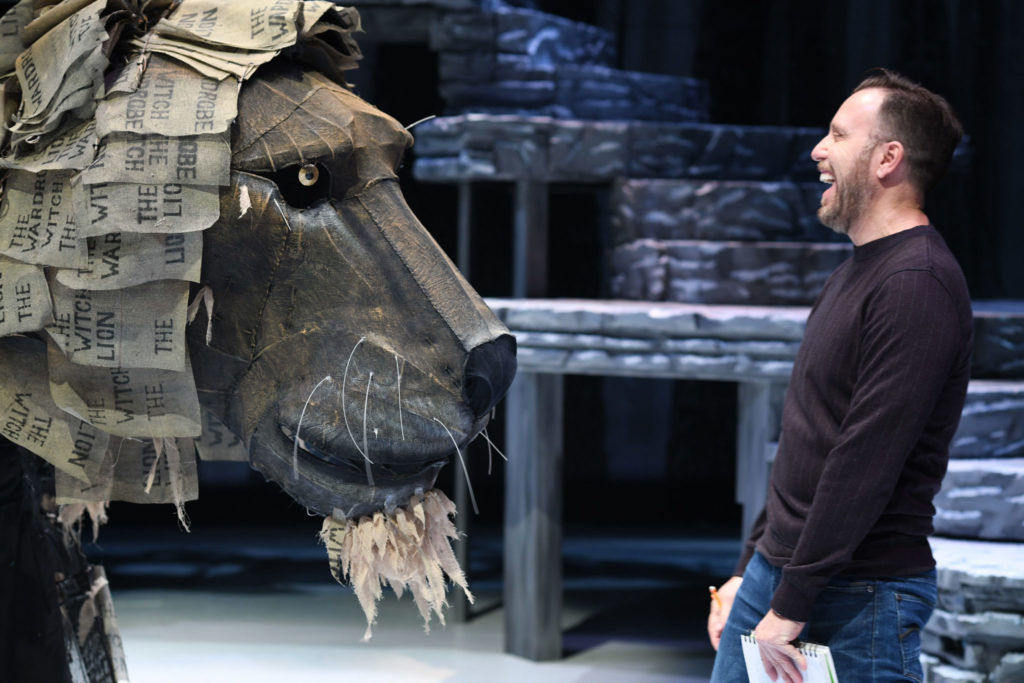 Directing blockbuster productions The New Canadian Curling Club, The Wedding Party, and The Lion, the Witch & the Wardrobe, Darcy was known for his ability to bring the dreams and visions of the creative team to life by inspiring the artists he collaborated with.
As Alberta Theatre Projects faced the challenges of COVID-19, Darcy focused much of the company's energy on new Canadian play development. Re-igniting the Playwrights Unit, organizing the Playwrights Projects in June of this year, and commissioning 8 new works in the summer of 2020 has allowed Alberta Theatre Projects to continue acting as a catalyst for art, even during a time when audiences cannot attend in person.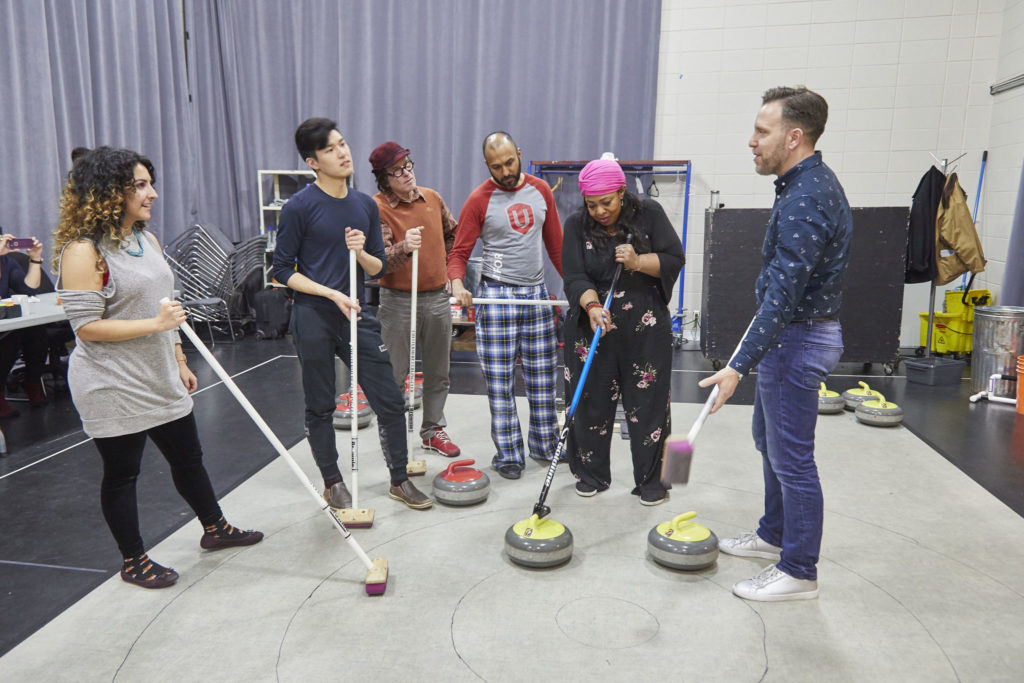 As an arts administrator, Darcy's strategies to rebuild our organization has involved everything from modernizing the Alberta Theatre Projects' brand to ensuring financial prudence across all areas of our business, leading the company to eliminate a nearly six-figure deficit in only two years. His passion and commitment has ensured organizational stability during the most challenging time of a generation.
Darcy has left a legacy with our organization, which is only a small part of a career that deserves to be celebrated by theatre-goers and artists across our country.  Darcy and his endless support for local businesses, his passion for fashion, his engagement in community events, and the overall vibrancy he brought to everyday life will greatly be missed by all of us.
Alberta Theatre Projects will continue to present a live reading of Andrew Scanlon's adaptation of L. Frank Baum's The Wizard of Oz next week in honour of Darcy. As a company, we're expressing our deepest condolences to Darcy's entire family, including Andrew, who has been a tremendous source of strength to Darcy during the last several months.
Darcy's legacy will live on in all of the glowing hearts of Alberta Theatre Projects audiences, donors, volunteers, staff, and company of artists.
Please join us in giving Darcy the standing ovation he deserves.
Sincerely,
Vishal Saini
Board President
Kyle Russell
General Manager
Dianne Goodman
Producer