ATP Playwrights Unit
INTRODUCING THE 2017/2018 ATP PLAYWRIGHTS UNIT
The ATP Playwrights Unit nurtures artists both locally and nationally, bringing together new perspectives and approaches to creation. ATP provides a home for playwrights at all stages in their writing life, offering flexible and responsive dramaturgical support to feed the creation and exploration of new theatrical work.  Stay tuned for opportunities to hear the work of our Playwrights Unit, and participate in events that celebrate new play development all Season long.
The ATP Playwrights Unit is co-directed by Laurel Green (ATP's Director of Artistic Programming) and Calgary playwright Meg Braem.
---
ATP PLAYWRIGHTS UNIT DIRECTORS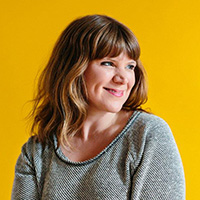 Laurel Green, Co-Director, ATP Playwrights Unit
For ATP: Director of Artistic Programming. Upcoming Directorial Debut for Charlotte's Web. Production Dramaturg – 1979, Fortune Falls, Cockroach, The Circle, Butcher, You Will Remember Me, Same Same But Different, The God That Comes, The Valley, Ash Rizin. Assistant Director: Cockroach, Charlotte's Web, Red.  Elsewhere: Ten Page Henry: A Bike Game (Sled Island/HumbleWonder), OYR Summer Lab Intensive, Listener in Residence at the High Performance Rodeo, Deep Field Podcast, 2016 & 2017. Dramaturg/Director – Oblivion (Third Street Theatre), I think my boyfriend should have an accent… (Ottawa Fringe / Encore Series). Dramaturg – Touch, Taste (Ghost River Theatre / Beakerhead), Sky Sounds +15 Audio Installation (The Deep Field), Goldie Locks and the Three Polar Bears, Attack of the Pine Beetles! (Evergreen Theatre); Collapsible (mi casa theatre). Laurel is President of LMDA Canada, Artistic Associate for SpiderWebShow.ca. She is a member of the PACT Membership Committee and PechaKucha Calgary.
---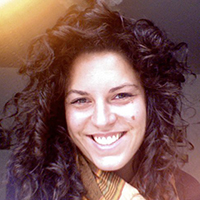 Meg Braem, Co-Director, ATP Playwrights Unit
Meg's plays have been nominated for a Governors General's Literary Award and won the Alberta Literary Award for Drama, the Alberta Playwriting Competition and Playwright Theatre Centre's "The News Competition." Her work has been presented at the Citadel Theatre, Theatre Calgary, Lunchbox Theatre, The Belfry Theatre, Sage Theatre, Sparrow and Finch Theatre, Theatre Transit, Atomic Vaudeville, and Intrepid Theatre. Meg is a past playwright-in-residence at Workshop West Playwrights' Theatre and member of the Citadel Playwrights Forum. Meg's newest play Flight Risk will premiere in October 2017 at Lunchbox Theatre. Forthcoming publications include The Josephine Knot (Playwrights Canada Press, 2018) and co-author with Norah Bowman, Feminist Resistance: A Graphic Approach (University of Toronto Press, 2019). Meg is the Lee Playwright-in-Residence at The University of Alberta.
---
2017-2018 ATP PLAYWRIGHTS UNIT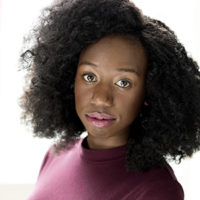 Makambe K. Simamba (Calgary, AB)
PROJECT: Our Fathers, Sons, Lovers and Little Brothers
Witness the intricate dance to the afterlife of a black teen whose infamous story birthed a movement in this powerful solo performance that blends hip-hop with African movement. Developing in association with bcurrent performing arts in Toronto.
ABOUT MAKAMBE: A Zambian-born theatre artist, her intention is to be of service to humanity through storytelling. Recent acting credits include Bea (Sage Theatre, Betty Mitchell Award Nomination for Outstanding Actor), SIA (Pyretic Productions), Medea (Chromatic Theatre), and Adventures of a Black Girl in Search of God (Ellipsis Tree Collective). Film/TV credits include Hold the Dark, Burn Your Maps and Young Drunk Punk. As a playwright, she has won provincial and national awards for her original play, MUD. Her autobiographical solo show, A Chitenge Story, will have its official premiere in March 2018, presented by Handsome Alice Theatre in Calgary. To learn more about Makambe's adventures, follow @artingwithmakambe on Instagram.
---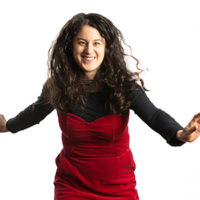 Anna Chatterton (Hamilton, ON)
PROJECT: Cowgirl Up
An ode to cowgirls past and present that is inspired by interviews with members of the Canadian Girls Rodeo Association, and hours spent in the stands at local Alberta Rodeos watching courageous, crusty, generous and determined cowgirls live to ride, and ride to win.
ABOUT ANNA: A playwright, performer and librettist. She has been nominated for five Dora Mavor Moore awards, winner of Outstanding Production of a New Opera/Musical. She was named a top ten Toronto theatre artist of 2016 by NOW Magazine and is the recipient of a Toronto Theatre Critics Award for Best Supporting Actress, a My Entertainment Award for Best Actress, and a Hamilton Arts Award for Theatre. Anna also writes and performs with the acclaimed feminist theatre collective Independent Aunties (with Evalyn Parry and Karin Randoja). Their most recent Dora nominated play, Gertrude and Alice premiered at Buddies in Bad Times Theatre. Her librettist works include Swoon (Canadian Opera Company), Crush (COC and The Banff Centre), Stitch (Theatre Centre), Voice Box (Harbourfront Centre/Urbanvessel), Sweat (Center for Contemporary Opera, NYC/Bicycle Opera, Canada)  and Rocking Horse Winner (Tapestry Opera/Scottish Opera). Anna has her MFA in Creative Writing from the University of Guelph and BFA in Theatre Performance from Concordia University.
---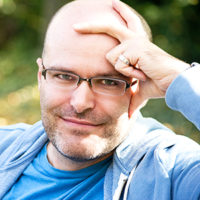 Stephen Massicotte (New York, NY)
PROJECT: The Stars on Her Shoulders
Shell-shocked WWI Nursing Sisters from the Canadian Army Medical Corps arrive at a hospital farther behind the lines to recover from a bombing that claimed three of their own. A story of heroism, friendship and a women's role in wartime based on historical events.
---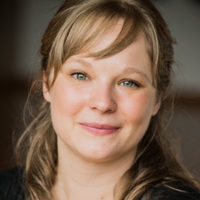 Michaela Jeffery (Calgary, AB)
PROJECT: WROL
A rogue group of Girl Guides prepare for environmental disaster and the end of the world in this darkly comic coming of age story that is part Judy Blume, part Rambo.
ABOUT MICHAELA: Graduate – The National Theatre School of Canada (2016). The Listening Room (finalist, Project Playwright 2017 – Sanguine Theatre, NYC), Cardiac Theatre, The Azimuth Theatre & Downstage Performance Society – February 2018. Always (The Cultch Emerging Artist Festival – Vancouver, 2017), Hardscrabble Road, GODHEAD, (Shortlist, Headwaters New Play Festival – Creede, Colorado; The Sunset Theatre, Wells, BC), Sundogs (Holding Hollow Productions; Edmonton International Fringe Festival).  Finalist for the Playwrights Guild of Canada's RBC Emerging Playwright Award (2016) and winner of the 2015 ATP Enbridge Playwrights Award. michaelajeffery.com
---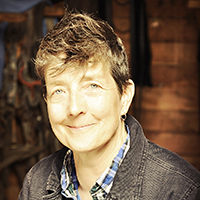 Jan Derbyshire (Vancouver, BC) & Adrienne Wong (Ottawa, ON)
PROJECT: Short Game / Long Game
An interactive performance that engages audiences in a playful game of civic engagement and collective, inclusive, decision-making. 
ABOUT JAN:  Specializes in the design of playful and participatory, co- design experiences in theatre, movement, new media, urban planning and events that push forward ideas of diversity, belonging, civic engagement, perception change and practical applications of theory. Co-founder of POD, a citizen co-design lab based in Vancouver, former Artistic Director of MoMo Performance + disability in Calgary and Artistic Producer for Tara Cheyenne Performance, Vancouver. She holds a Masters in Inclusive Design from OCAD University in Toronto. Jan is an award-winning Canadian playwright with works produced across the country and internationally. janderbyshire.com
ABOUT ADRIENNE: Her work straddles theatrical and digital space. Web projects include The Apology Generator as inaugural Artist in Residence for CBC Radio's Q, and SadSongs.ca, commissioned by Nightswimming Theatre in Toronto. Landline (created with Dustin Harvey) continues to tour nationally and internationally. Me On The Map (created with Jan Derbyshire) is a kids show about urban planning and collective decision-making. Director Beth Graham's The Gravitational Pull of Bernice Trimble and Leanna Brodie's translation of Rébecca Désrape's play You Are Happy for GCTC audiences. Her writing has been published in Canadian Theatre Review, CdnTimes, and the anthology Asian Canadian Theatre. Adrienne holds a BFA from Simon Fraser University's School for the Contemporary Arts. adriennewong.ca
---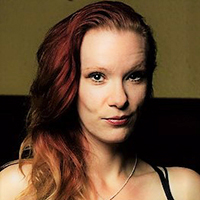 Louise Casemore (Calgary, AB)

PROJECT: Undressed
Winner of the 2017 ATP Enbridge Playwrights Award for an Emerging Artist, Louise explores women's relationships to their wedding dresses before and after marriage.
ABOUT LOUISE: Louise Casemore is a creator, director, and Sterling award winning writer/performer. She is Artistic Associate for Calgary's Ghost River Theatre and Artistic Director of Defiance Theatre. Involved in over a dozen world premieres and counting, including her work as writer and performer for OCD (multiple Canadian dates), FUNCTIONAL (2016 Found Fest, 2017 Ignite Festival), and recent premiere of GEMINI (co-starring Vern Thiessen). Co-Chair of Fundraising for Theatre Network, Associate Artistic Producer for Azimuth Theatre, and a member of Workshop West Playwrights' Theatre Board of Directors. Louise is a devoted to finding honesty and intimacy wherever she can, and all things strange and unusual.
---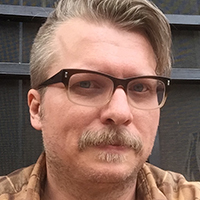 David van Belle (Edmonton, AB) & Kris Demeanor (Calgary, AB)
PROJECT: The Odd Women of Sunalta
A rollicking musical comedy adaptation of Giraudoux's "The Mad Woman of Chaillot" about one woman's quest to save her community, and favourite local bar, from gentrification.
ABOUT DAVID: He spent seven years as part of the creative ensemble of One Yellow Rabbit and then seven years as co-Artistic Director of Ghost River Theatre.  He is currently Writer-in-Residence for the Edmonton Public Library system. Writing credits include Liberation Days (Theatre Calgary), The Last Voyage of Donald Crowhurst and The Highest Step in the World (both with Eric Rose, Ghost River Theatre/Alberta Theatre Projects), Reverie and Everything Is Terribly Nice Here. (Ghost River Theatre), BUZZ JOB! The True Story of Cal Cavendish (with Kris Demeanor, High Performance Rodeo/Calgary Folk Festival) and Of Fighting Age (with Col Cseke and Christopher Duthie, Verb Theatre/High Performance Rodeo).  His new play Easter Island will premiere at Verb Theatre in Calgary.  He has been the recipient of a Calgary Critics Award, several Betty Mitchell Awards, and the Lieutenant Governor of Alberta Arts Award, and has been short-listed three times for the Gwen Pharis Ringwood Prize.  David is fascinated by people's lives and the ways in which they live them.
ABOUT KRIS: www.krisdemeanor.com
---
CREATORS IN RESIDENCE
ATP welcomes Rebecca Northan (Toronto), Bruce Horak (Toronto) and Christian Goutsis (Calgary) as our 2017-18 Creators in Residence. The dynamic team behind Slipper: A Distinctly Calgarian Cinderella Story, these artists are creating a new Family Holiday Show for 2018! We can't wait to see what theatrical adventures they cook up for ATP next.
Stay tuned for updates from the Creators in Residence throughout the season.