Arts champions are key to our economic recovery: Riaz Mamdani
Alberta Theatre Projects has long been an iconic staple in Calgary's vibrant cultural community. Arts supporters and enthusiasts have gathered together at our home in the beautiful Martha Cohen Theatre, in Arts Commons, right in the heart of downtown, to share stories that engage the heart and mind.
This upcoming season continues ATP's legacy as one of Canada's leading creators and presenters of new works; we are moving forward in our mandate to break down the barriers to theatre. In a record-breaking 2021-22 season, we overcame seemingly insurmountable challenges. Looking ahead to our upcoming 2022-23 season of shows, we eagerly anticipate welcoming back all our guests – from long-time subscribers, arts enthusiasts and influencers, artists and stage teams to those discovering theatre for the first time.
This is a period of renewal and self-discovery. As we become bolder in venturing out, returning to the familiar, and seeking new experiences, we are bravely exploring the challenges of this new landscape, and reflecting on what that means to us as individuals, as a community, and for our city, to be a champion of the arts.
One such champion is Riaz Mamdani, founder and CEO of Strategic Group. Last season, ATP was grateful to receive his support as a partner and titled sponsor of our Alberta House Party for the Arts–an event to raise awareness about the importance of the arts in economic recovery.
A Calgary-based business leader in real estate and investing, Riaz is committed to developing and improving Calgary's physical and cultural landscape. As a philanthropist and patron of many cultural organizations across Alberta, Riaz's contributions to organizations like ATP are paramount to revitalizing our performing arts sector and Calgary's downtown core. He is a champion of growing and strengthening cultural offerings and experiences to build strong communities. For Riaz, an investment in the arts is an investment in building a modern, thriving metropolitan city that people (including him and his family) want to call home.
"After so long apart, it is important we create opportunities to come together in welcoming spaces like the Martha Cohen Theatre and Alberta Theatre Projects. Every show is a fascinating environment where diverse and interesting people are ready to explore familiar yet entirely new experiences," says Riaz. "The theatre allows us to share in a connection like no other – with creative artists, each other, and ourselves. Live performances let to examine who we are, where we have come from, and who we aspire to be."
We are grateful to Riaz for his commitment to helping ATP make a difference by supporting our artists, designers, and all aspects of our productions.
You too can help ATP continue to be a leader in nurturing unique and diverse voices, and presenting new and blockbuster works like you will see on our stage this season, and in the years to come. Being an arts champion is very accessible to all of us. Become an active contributor to a healthy culture – by making a donation, subscribing to the entire season or buying a ticket to one of our shows. Bring a friend, particularly one new to theatre, and talk about the importance of being a part of the energy that can only be found in public arts spaces.
Better things happen when we are together. We invite you to join us, and be a part of what makes Alberta Theatre Projects a vital part of our great city.
---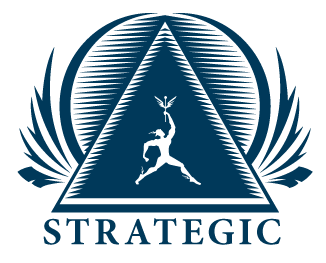 About Strategic Group
Our friends over at Strategic Group generously came onboard to support Alberta Theatre Projects because they believe, like we do, in the transformative power of the arts. Live theatre can connect us, bring us joy, or even grant catharsis. It can help us empathize, escape, and open our minds to life-changing ideas.
Strategic Group believes in supporting and fostering the arts and the artists in our community; they know the arts are integral to the cultural health of a city. It's kinda like cultural spinach…that tastes like cinnamon buns.
---
To preview our 2022-23 season of shows, visit https://albertatheatreprojects.com/whats-on/
---
To discover ways to help support ATP by making a donation, and help ensure that Alberta Theatre Projects can keep providing impactful encounters both on and off the stage, visit https://albertatheatreprojects.com/support-atp/ways-to-donate/ or call 403-294-7402.