Raucous Caucus for Emerging Artists
GET TOGETHER
With a community of emerging artists from across Alberta
GET INSPIRED
By exploring all aspects of theatre creation.
GET MOTIVATED!
Go home ready to PLAY!

Go backstage at Alberta Theatre Projects for a jam-packed weekend of hands-on workshops, artist encounters, dynamic discussions, awesome performances and much more.
Raucous Caucus is an opportunity for emerging artists to connect, inspire, and explore ideas.
This immersive and interactive weekend is a great way for emerging artists of all kinds to fuel their passion for theatre.
Details about Raucous Caucus 2019 coming soon!
---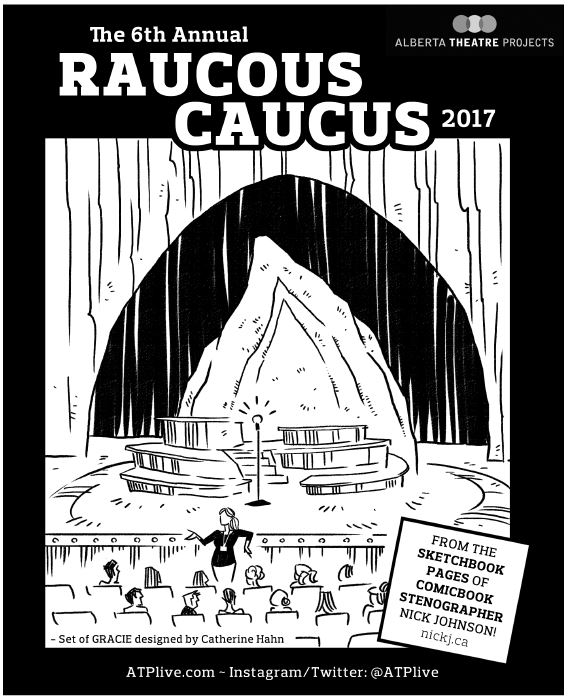 Take a visual journey of Raucous Caucus through the sketchbook pages of comic book stenographer Nick Johnson: Start HERE